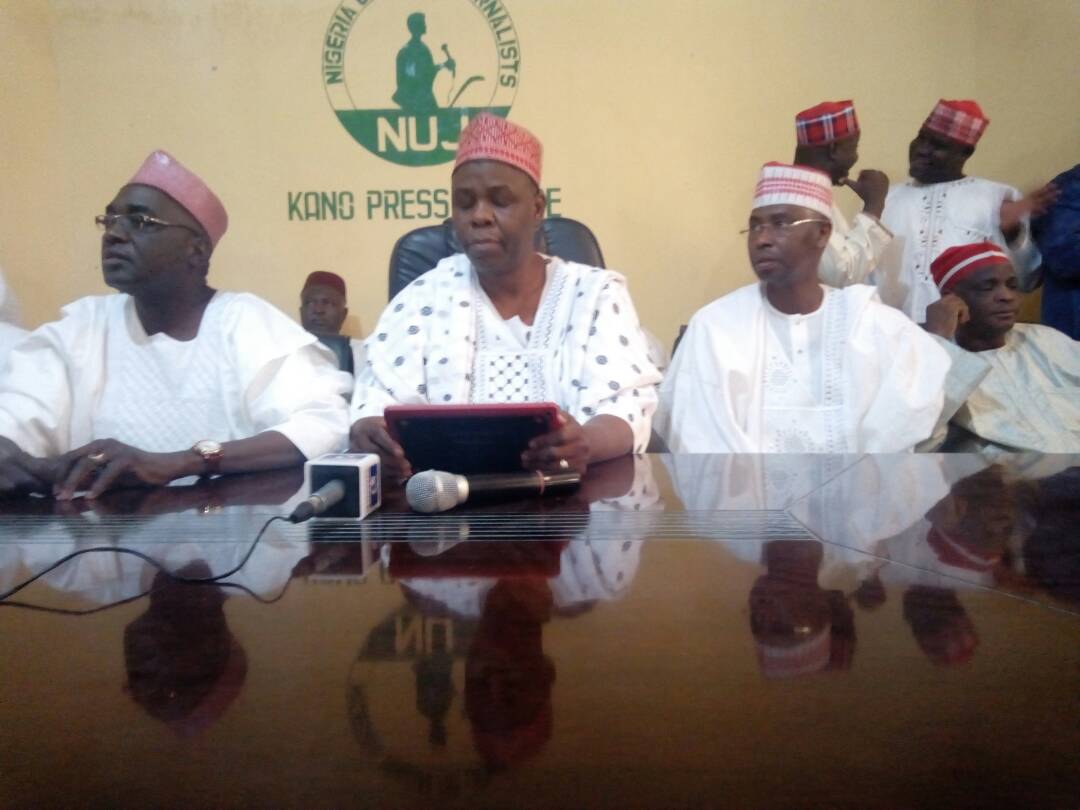 Hold Kano CP Responsible For Anything That Happens To Kwankwaso – Kwankwasiya
–
By Yakubu Salisu A, Kano
Loading ...
Former SSG to the Kano State government under Engr. Rabiu Musa Kwankwaso and Chairman Reception Committee for Kwankwaso's Visit has said that the Kano State Commissioner of Police Rabiu Yusuf should be held responsible should anything happen to Senator Rabiu Kwankwaso during his visit to the state.
Rabiu who spoke to journalist on Saturday in Kano said that from the foregoing scenarios, clearly shows that they are not only after stopping Kwankwaso from exercising his constitutional rights from visiting Kano but also after his life.
According to Bichi, " Kwankwaso is coming to Kano and his visit based on the preparations on ground would be peaceful and rancor free because he is coming to meet friends and families as well as teeming supporters"
He however, expressed disgust that the commissioner of Police must have compromised with the state government to bar the senator from visiting his state based on the antecedents on ground.
He said, for over seventy days ago, Kwankwaso has informed the public and relevant authorities of his visit, but to our astonishment, the commissioner of Police in his briefing with news men on Friday advised the Senator to shelve his proposed visit to the state citing security reasons.
" from the above statement, it is clear that the commissioner of Police knows those planning the violent mayhem and is in position to neutralize, arrest and prosecute them unless of course of they are considered to be above the law"
" on receiving the letter from the CP, the distinguished Senator responded the following day 24th and reminded him of his responsibility as chief law enforcement officer of Kano State. The letter was copied to and received by the office of the AIG of Police Zone 1in Kano. Rabiu Yusuf to whom the letter was addressed refused to receive the letter and instructed his personnel not to either. This clearly confirms our long held convictions that CP Rabiu is based and partisan in favor of the Gandujiya. And it is on record that we have written several petitions on his demeanor and his unprofessional conduct was even table in the House of Representatives last year"
" finally, it is instructive to say that should anything happen to Senator Rabiu Musa Kwankwaso or any of his supporters during the visit, the Kano state commissioner of Police should be held responsible for dereliction of his responsibility" he stressed.