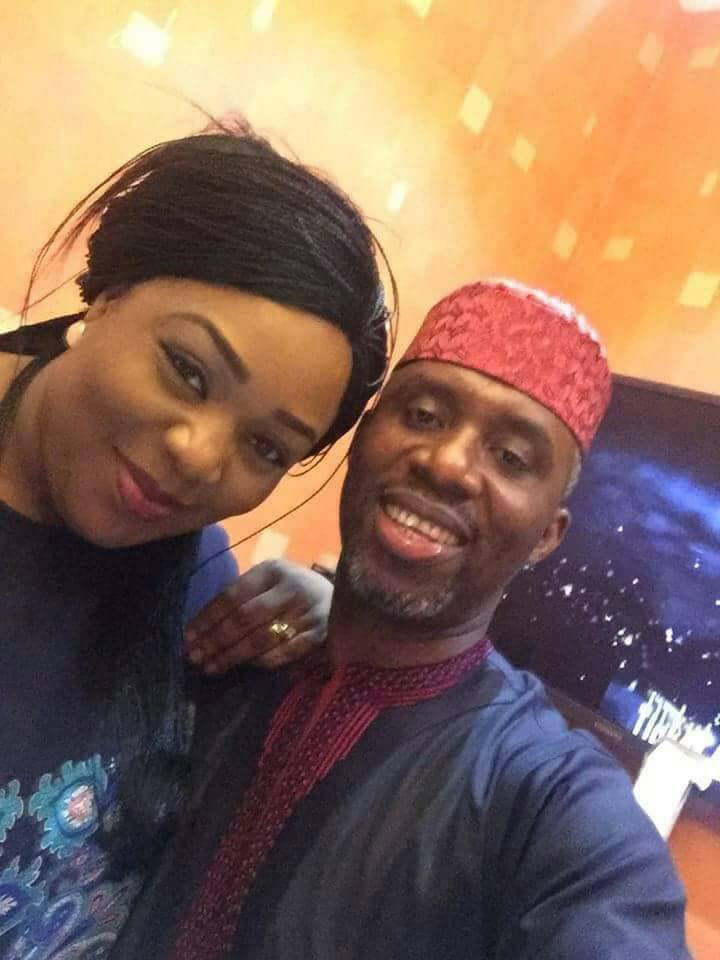 2019: Why Uche Nwosu Not Fit For Imo Guber – Uba
By Austin Echefu
A popular On-Air Personality in Owerri, Imo State and award winning broadcaster, Mr. Theodore Chinonso Uba, on Saturday in Owerri said that Governor Okorocha's son-in-law and Chief of Staff to the Governor, Chief Uche Nwosu, is not fit to be the Governor of Imo State in 2019, notwithstanding that he is been annointed by his father-in-law to succeed him, stressing that marrying Okorocha's first daughter was what opened the door to affluence to him and not by dint of hard work.
It could be recalled that one FCC Jones Onwuasoanya had said that Chief Nwosu applied for the 10,000 graduate jobs of former Governor Ikedi Ohakim and did not pass the interview. He had also questioned Uche Nwosu's source of wealth, saying that since 2011 when Okorocha became Governor and Nwosu married his first daughter, he has since been swimming in wealth, to the extent of running for governorship.
But in a statement obtained by 247ureports, the On-Air Personality said that he is "neither a fan of the Deputy Governor Prince Eze MMadumere nor The Chief of Staff Uche Nwosu. I am a journalist of Imo state extraction and a political analyst, a social crusader, and by His Grace an Award winning Radio Presenter East of the Niger!
"Therefore opinion expressed herein are totally mine!"
He said that "The seeming intrigues surrounding who succeeds the incumbent governor within the Imo APC family is becoming glaringly obvious and the way and manner those involved are going about it (has) left much to be desired".
Mr. Uba noted that "Uche Nwosu no doubt has every right to contest for the position of the No 1 citizen of Imo state just like any other Imo son or daughter.
"Uche Nwosu rose to prominence after marrying the first daughter of the state governor which many saw as his open door to political and economic power. Before now, he [had] no place in the history of Imo state.
"He started off as a Commissioner for Lands and (he) brought about changes and revolution that is unprecedented in the history of the state where most lands were acquired and converted for purposes yet unknown…(talk for another day)
"As a young man who by stroke of luck got where he is today, no doubt its a great source of hope and inspiration to Imo Youths.In as much as Youths are been encouraged to actively participate in politics decorum shall not be thrown off the fence for ambitious ventures".
He also noted that the ambition of Chief Nwosu to become Governor in 2019 had created division in the APC, stressing that he enjoys low support among the members of the APC in Imo.
"The chief of Staff whose ambition to be governor has only been accepted by a section of APC family not all. As a grounded Imo based journalist whose penchant for true reportage, I have interviewed virtually all known and unknown members of Imo APC and the result is abysmally low for the support Uche Nwosu is likely to garner in APC primaries.
"Reasons being that the Nkwerre born politician is not at home with most power brokers in APC who saw his ambition as a 3rd Term Agenda of his father-in-law, the governor of Imo state",he said.
He also said that the Okorocha's son-inlaw has been arrogant and flaunts his position as the son-in-law to the governor to the chagrin of the members of the party and Imo people.
"Again his pompous nature and the manner with which he flaunts his position as the governors son-in-law does not encourage any followership.
"Futhermore, the way he treats the Deputy Governor is another axe that will break his ambition of becoming governor. Sources close to both men say its actually the chief of Staff that is the Deputy Governor because most important decisions rest on his table.
"The Deputy Governor himself has known Rochas Okorocha almost all his life before Uche Nwosu came. Nevertheless, that won't be the criteria to choose our Governor come 2019.
"One who aspires to lead must be led. A successful leader must be a good follower.
"Is the chief of Staff a good follower?", he added.