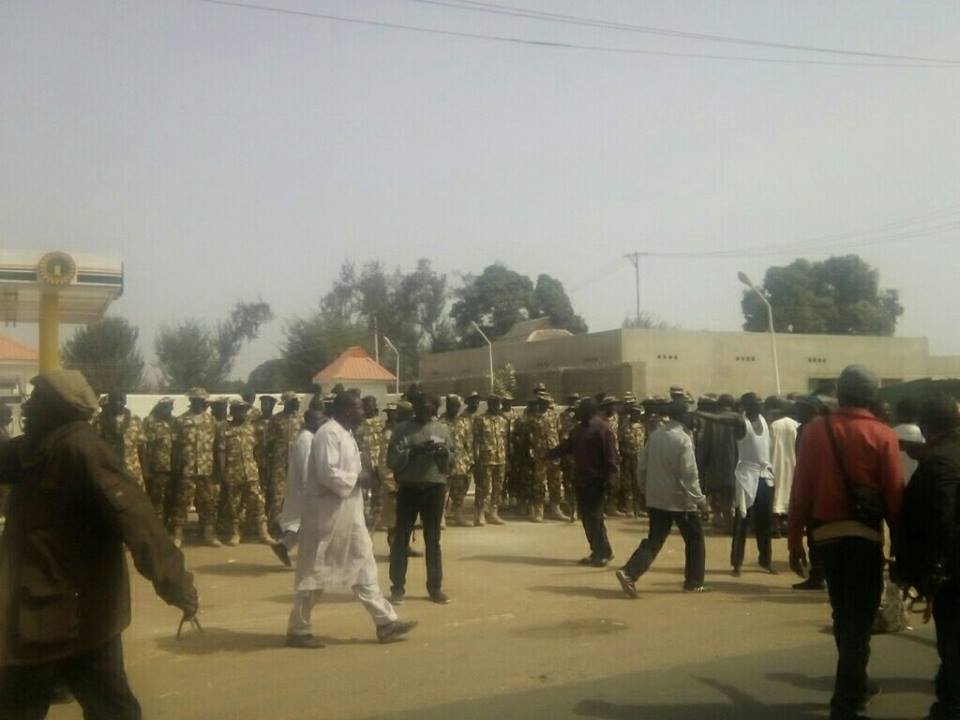 Two Feared Dead As Police, Shi'ites Clash In Kano
Members of the Islamic Movement of Nigeria, popularly called Shi'ites on Sunday, claimed that the police killed two of their colleagues during their Arbaeen annual trek in Kano.
The IMN members had started the trek from Kofar Mazugal in the Kano metropolis around 10am and later stopped for the afternoon prayers at Kofar, Nasarawa at the popular Lado overhead bridge.
An eyewitness said it was at Lado on Zaria road that the sect members were intercepted by policemen.
The policemen allegedly fired teargas and live bullets at them.
It was learnt that many people sustained varying degrees of injury in the incident.
The President, Media Forum of IMN, Ibrahim Musa, later issued a statement where the group claimed that two Shi'ites members were killed by the police.
Musa said, "It was when the police were dispersing our members that mobile policemen arrived the scene and started firing teargas and eventually live bullets. A Muslim brother and sister were confirmed shot and killed by the police and their remains were taken away by their attackers. Many people were reportedly injured.
"When news spread that mobile police had laid siege to the Arbaeen trekkers in the outskirts of Kano, a London-based human rights group, IHRC, issued a press statement, calling for restraint on the part of the police authorities.
"We are deeply concerned at reports of this build-up given the past attacks on the Islamic Movement by the police and armed forces. The IHRC demand the Nigeria police and authorities to de-escalate the situation immediately.
"However, while terminating today's trek, a leading member of IMN, Dr. Sanusi Abdulqadir, called on members of the IMN to go back home peacefully as they came, and return tomorrow to continue the march to Zaria."
When contacted, the Kano State Police Command spokesman, DSP Magaji Musa Majia, said the police had earlier held a meeting with the IMN members and advised them not to engage in the procession due to prevailing security situation in the country.
He, however, denied the allegation that police killed two IMN members.
But in order to ensure safety of lives and property, Majia said security operatives were drafted to the scene to ensure safety of lives and property.
He added that in an attempt to disperse them, the Shi'ites members confronted the security operatives, hence, the need to teargas them.
–
Source: Punch