Senior Police Officer Attached To Lagos State Suspended For Extortion
–
Q3 PCRRU 2017 REPORT (July-September, 2017): Media Summary
*Lagos, Rivers and FCT-Abuja Commands top cases of police misconduct
*PCRRU confidence building leads to arrest of high profile suspects in Ondo state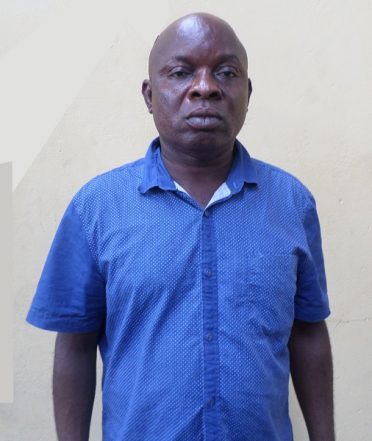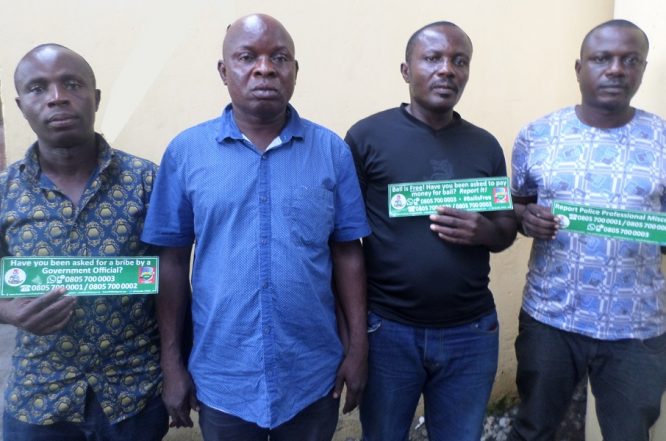 Still in the pursuit of implementing the "Change Begins with Me" Campaign of the Federal Government and in line with the desire of the Inspector-General of Police, IGP Ibrahim K. Idris NPM, mni in bringing an end to impunity, the Public Complaint Rapid Response Unit (PCRRU) in Q3 2017 recovered and returned a total sum of Eight hundred and thirty-four thousand naira (N834,000,000) extorted money to members of the public. Sixteen (16) police officers were also sanctioned for various acts of professional misconduct during the period under review (July-September, 2017). The Police Service Commission (PSC) equally approved the suspension from service of an Assistant Superintendent of Police, ASP Bayo Obadiah attached to Area Command Ikorodu, Lagos over corrupt practices.
As a result of targeted campaigns across the country two (2) Terror suspects were apprehended following the PCRRU face-to-face confidence building with citizens in Akoko Area of Ondo State. Part of the money recovered includes the sum of ₦100,000 previously extorted from a woman in Kano State who got her money after she contacted the PCRRU.
A total number of 764 complaints was recorded in the Q3 2017. With Lagos State Command topping the state Ranking table with 180 (23.56), followed by Rivers State with 102 (13.35) and FCT-Abuja 87 (11.39). Sokoto and Plateau State Commands recorded no complaint in the period under review. In all, Phone call was the most preferred channel by members of the public for lodging complaints with 447 (58.5), WhatsApp 203 (26.57), Twitter 19 (2.49), Facebook 6 (0.71), SMS 3 (0.39), BBM 1 (0.13) and others (Written Petition, Media Publications etc.) 29 (3.80).
Several massive sensitization campaigns were carried out in selected states. Helicopter airdrops were carried out in Kano and Kaduna States. Face-to-face dissemination were carried out in Borno and Ondo States by PCRRU agents. Most of which was achievable with the collaboration and support received from our partners which has provided for a notable increase in rate of engagement between PCRRU and members of the public in Q3 2017 (i.e. July – September) than in the same period in 2016.
Efforts are ongoing to upgrade the PCRRU Call Centre so as to improve the efficiency of the unit. Remember, Bail is Free.