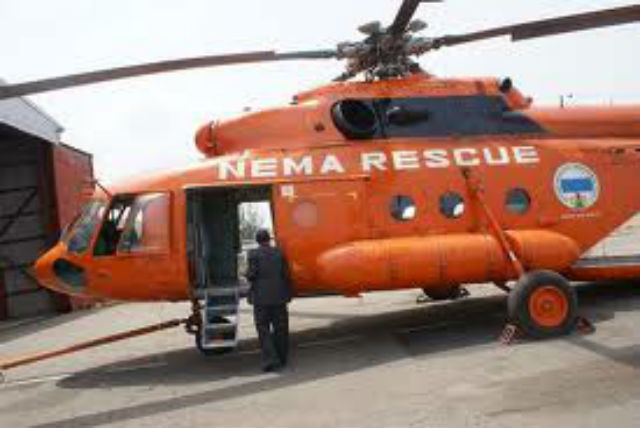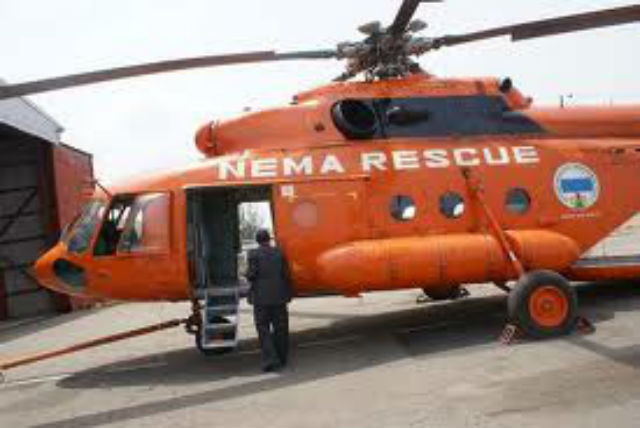 NEMA: The Danger  In Politicization Of Strike In Nigeria – By 
Emeka Oraetoka
Government at every level can only achieve its goal of service delivery to the people, in an atmosphere of Industrial Harmony (IH); it is equally a precondition for high productivity in an organization. Since President Muhammadu Buhari-led government came on board, the country has witnessed a number strikes, arising from past administration's inability to keep to its own terms of agreement with labour. Although, strike is a legitimate instrument which the workers deploy to force compliance to agreement. This writer is not trying to question the deployment of strike to force compliance to agreement, what I am simply saying is that the country's interest must be paramount in strike contemplation.
On the 19th of October 2017, workers of National Emergency Management Agency (NEMA) embarked on three days warning strike, to press for the implementation of agreement earlier reached with the management. Though, the Engineer Yunusa Mustapha Maihaja led management curtailed it when it was barely one day old. The concern of this writer remains with some of the inscriptions on the placards the workers were displaying in the course of their protest. One of the placards reads: "Maihaja is an electrician, we are humanitarians". Some workers even called for the sack of the DG.
Nigerians know that in this administration, a number of industrial actions have been witnessed.  In the strike embarked upon by Academic Staff Union of University (ASUU), and National Association of Resident Doctors (NARD), recently, none of the two establishments called for the sack of the President. They equally never asked the President to resign or be impeached on account of being a retired military man. In fact, it is becoming clear that workers are using industrial action as political tool for blackmail and intimidation of chief executives. Is it a mere coincidence that, days after the Director General (DG) of NEMA, Mustapha Maihaja said that the liabilities he inherited is being subjected to forensic investigation that the workers called for strike? Reports have it that NEMA currently has N2.8 billion liabilities and N665 million suspicious staff claims. For instance, which DG will pay a civil servant N58 million claims without verification? Rational Nigerians can now see the reason behind the "humanitarian" claim of the workers here. It will be recalled that Maihaja inherited  N1.5 billion as at April 26, 2017, out of which N382 million is owed workers, N1 billion to suppliers and tax liability of N90 million. If the strike was not political, why the hurry when the DG had said he was committed to paying, but after due process of verification.
The laughable claim by workers, according to inscriptions in the placards they were displaying, that being an engineer makes it impossible for the DG to lead NEMA made the whole strike a comedy exercise. In the first place, working in NEMA does not make the workers humanitarian ambassadors.  The only category of people that fit into this attribution is the Philanthropists. They are the people that give without expecting anything in return. Somebody who works for his money, cannot in all honesty, be called humanitarian ambassador. Even in Management Science, motivation experts cut across different disciplines. Anybody conversant with late development of management science as a discipline will agree with this writer, that the reason was that, it use to be a department in Political Science. In case the NEMA workers are not aware, Fredrick Taylor, the father of Scientific Management was an Engineer. Frederick Herzberg, another Management Scientist, was a Psychologist; Abraham Maslow was another person from the same background as Herzberg's; he was not known to be a humanitarian. So, ones discipline is not a factor in managing a humanitarian agency.
Much as I am an apostle of fidelity to agreement, I am opposed to the use of strike for political purposes. It is to note gratifying that the management of NEMA responded quickly to what appeared to be a politically motivated strike. I will advise that instead of hasty industrial action that will not do the organization any good, the workers should have been patient with management, considering that the DG, Engineer Mustapha Maihaja, came on board barely seven months ego. Although, seven months may not be enough for a thorough clean up of the agency's financial record, considering other challenges the agency is grappling with.  Government at all levels should endeavor to keep to agreement it reached with workers in the interest of industrial harmony.
While commending the swift manner the Mustapha Maihaja-led management brought the strike to an end, it is advised that genuine issues bordering on workers welfare should be addressed with dispatch. Equally, worthy of commendation is the matured approach to the problem by Honourable Sulyman Mahammed Sarkin Noma-led committee on NEMA. What the National Assembly should urgently do, is to pass a resolution criminalizing the use of strike as a platform to play politics by the leadership of labour. A situation where strike is used to demand the sack of chief executive should be discouraged. After all, when ASUU embarked on strike in recent past, they stayed on their demands without calling for PMB's resignation on account of being a retired soldier. Similarly, NARD in their own strike only demanded for a better deal from government without introducing pernicious politics. Labour should not constitute shadow government by introducing politics to strike.