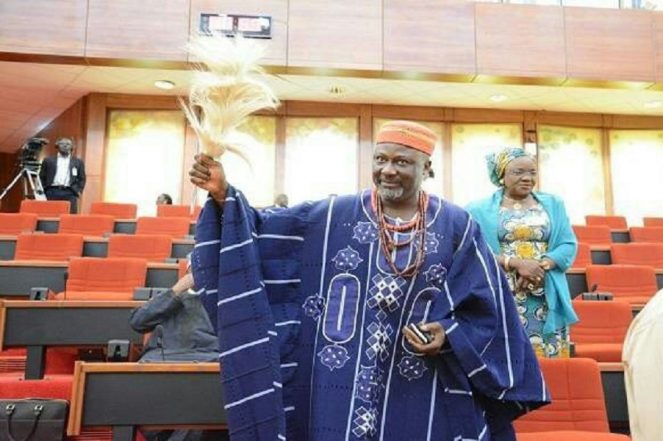 The Devil At Work – By Shaibu Stephen Ojate
On 11th November, 2017, I received calls from good friends on the post that appears on my wall. The Callers call to verify whether I am still with my facebook account and replied 'Yes' not knowing that something was fetching. He now preceded that if that is the case "why am I using it to insult our Governor?" It was at that level I now ask what he means by that. He then told me that a post emanated on my facebook wall where I called Governor Yahaya Bello a "useless person".
Getting furious about this, I asked my wife to oblige me her phone to check post on my facebook account as mine has problem and my laptop down with power. It was at that point I got to know that a post actually emanated from my facebook account via a Hacker.
I then called those who called me to intimate me about the new development on my facebook account that my laptop was down with power and that I shall visit any nearest business centre to power it and retrieve my facebook account. On powering my laptop and trying to log in, I discovered that the password to my facebook account and that of the yahoo mail ID account used to recovered password change authentication were changed.
Thank God I I still put up another recover mail address for the yahoo mail ID account used in my facebook. It was through that means I successfully change the yahoo mail ID password and later proceeded to change the facebook password too.
In all, what do I have to say? The present hack on my facebook account by enemy of progress has really shown the kind of society we live in. The attack on my account has shown that not all that portrayed themselves as good friends to me are truly good friend indeed in view of disgusting response I receive on the hacked post mostly especially those I confided in and call  good friends.
The hacking of my account has shown that truly Alhaji Yahaya Bello has many enemies to contend with. Now that I see reasons to join the new direction of our indefatigable Governor, they now hack my account to show their displeasure in my decision.
I must make it clear to the public that Alhaji Yahaya Bello who is the Governor of Kogi State today is a long time friend. We knew each other since 2010 when I was into full forex trading. I had traded and managed his personal forex trading account and even taught him in house how to trade forex too.  I engaged in business with him with high sense of faithfully and humility then unknown to me that one day he shall become the Governor of the State.
Also, Alhaji Yahaya Bello then took me as younger brother to him to a level that I nearly have a room of my own in his personal house in zone 4 as I had slept there  times without numbers. We related like brothers even before he sought for the highest position in the State. While he sought for the position, I still remain supportive to his course even though I did not make it known to all in the social media platform.
As one who loves him so much and desire his success, when he became the Governor, I always don't fail to make my submission known where he erred on his affairs in the State and point out areas that needed remedy. One of such constructive criticisms I have made in the past was for him to float a State-own-construction company to undertake the construction of all Kogi State and LGA(s) roads.
In that article, I posited that taking this measure will enhance the economic activities of the State as the State will spend less in paying contractor for the construction of roads in the State which are mostly left uncompleted or abandoned after sometime. I added that he can do better by using the State owned Construction Company to bid for inter-State road contract across the nation as when he does this more income would be generated for the State and this will go along way to enhance the internally generated revenue of the State.
More money will be available to pay workers' salary and more jobs would be created for our teaming unemployed Youths. Thus, the security challenges occasioned by joblessness on the part of our Youths would be eliminated and eradicated.
This single good advice of mine I had given the Governor more than ten months ago, today I am very happy that he has started working on it. His administration last week announced the purchase of road construction machines and equipment to handle the construction of all roads in the State. This step taking by the Governor shows that he is a listening person.
Also, following what I heard when I attended Kogi State social media summit last month, I also came to realization that Governor Yahaya Bello means well for the State contrary to false impression given by others about him on the social media platform.  It is in view of this I now decided to join his new direction team to propagate him good doing to people the more.
I want to say that my recent decision was stemmed for having seen him as one who is ready to listen and take to correction.  I want to reiterate that even if I show open disdain on his actions and policy direction in the time past, i don't play politics with bitterness. I play politics to advance the general interest of our society. This is why change is constant in my life.
I can not make Alhaji Yahaya Bello as my forever enemy because of ill-motivated interest just like how many people have been doing. On this note, I subject myself to change whenever I see improvement. So, Alhaji Yahaya Bello is improving in his policies and actions and decided joining him to take the State to the next level.
I therefore advised enemy of progress to leave me alone in this my new decision as I have absolute freedom to dance to wherever I like and stop hacking my facebook account henceforth.  For those saying my recent article about Alhaji Yahaya Bello is to get political appointment, please if that is what you term it to be, what is the crime in it?
I want to make it clear to this element that I shall grab it happiness if Governor Yahaya Bello consider me worthy to serve the State. I would be very grateful to contribute my best for the development of the State as raining insult or making false accusation against the Governor will not take the State to any where.
The attack on my facebook account has really shown that devil is at work in Kogi State. They shall not succeed in Jesus name?
Shaibu Stephen Ojate is a Journalist and public affairs commentator writes from Abuja. He is reachable on 09075716236 and equally on facebook platform