When the final votes are counted in the Anambra gubernatorial election scheduled for November 18 this year, Chief Willie Obiano will be announced the winner. There will be no questions asked. No wasteful legal grandstanding in courts by disingenuous aspirants, looking for cracks on the electoral laws to exploit. And the reason is simple – Chief Obiano began his return journey to the Amawbia Governor's Lodge by winning the war against insecurity. And that should matter to Ndi Anambra, to Ndigbo and to fellow Nigerians!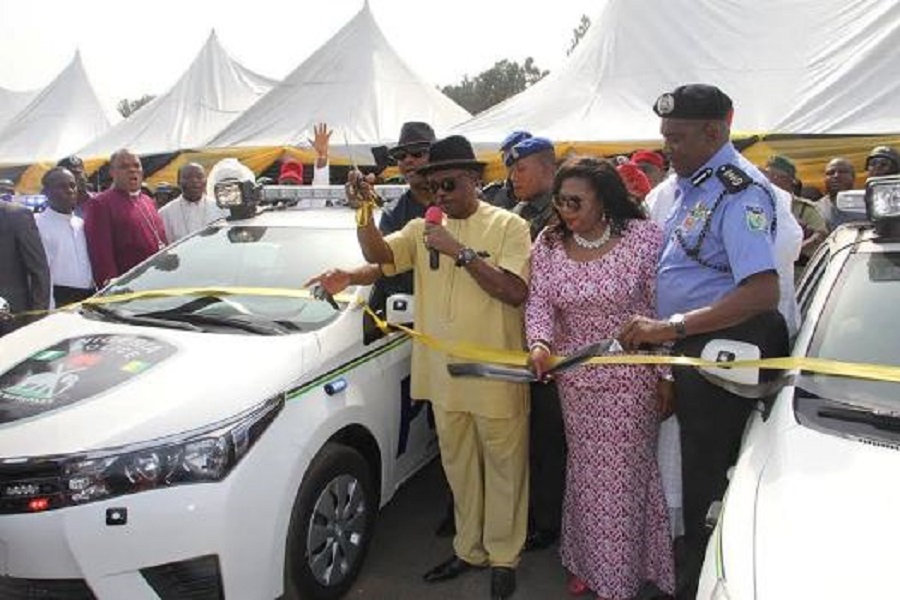 Living in a country where major headlines are all about blatant security breaches and threats to lives and property, any effort by a sub-national government that appears to have put this scourge at the barest minimum deserves our collective praise. And this may well be the true weight of Governor Willie Obiano's three years of providing leadership in a state that was once synonymous with crime and grotesque stories that would easily make Amos Tutuola, the author of the remarkable fable; The Palmwine Drinkard, blink in wonder.
The fact that Governor Obiano was contemplative enough to interpret the direct connection between security and development; that he was able to see that what had made the entire South East region seem like a wasteland for forty years was mostly the problem of insecurity, is one fact that we should never dismiss in a hurry! It is also one fact that seems to lend weight to Chief Emeka Anyaoku's description of Governor Obiano as a leader with a "capacity for strategic thinking."
It is hard not to agree with Anyaoku on that. And this has nothing to do with the weight of his voice but everything to do with the fact that anyone who had closely monitored Obiano's first few steps when he assumed office would recall that he made security his priority from the very beginning. He was not tentative in his belief that once he fixed Anambra's insecurity headaches, everything would fall in place. This is one quality anyone would love to see in a leader – the uncanny ability to diagnose the niggling headaches of a people and come up with an effective cure.
Indeed, no one who has been a witness to the dark, almost interminable reign of the underworld in Anambra State would talk without reverence about Obiano's achievements in security. No one who is familiar with the story of the tidal cleansing called "Boys Oyeah," the rise and fall of the Bakassi Boys and the reign of terror unleashed by Derico Nwa Mama and other mythologised crime figures in Anambra State would make light of Obiano's sterling performance in that sector. Yet, what remains a puzzle is how he was able to dismantle this extraordinary problem with ordinary solutions. People have often wondered what Obiano has done differently; how he had cleansed Anambra up without using the usual unorthodox security formation.
The truth, however, is that from his first week in office, Obiano had left no one in doubt that he was firmly in charge and knew exactly what the people expected of him. He was clear about the importance of security to everything he hoped to achieve, as the governor of a state that had been traumatised by crime for decades and went straight on to do it. Unlike his predecessors and contemporaries whose breadth of vision might be constrained by geography, Obiano stretched his search for solution beyond the shores of Nigeria; all the way to Israel from where he invited Moshe Keinan to lead his Security Conference. Keinan is a highly acclaimed security expert, who has held command and combatant positions in the Mediterranean Sea and the Red Sea as a commander of missile ship squadrons and patrol boats. Keinan was also at different times, Chief of Naval Operations, Chief of the department for planning and control as well as Chief of the Command and Control Unit. He has expertise in national security planning, naval security, system thinking and analysis, human simulations, organisational control, strategic planning, building working plans and development of instruction training plans among many others. Keinan has a Master's degree from Harvard. This background is important for us to understand the human capacity that laid out the security architecture of the New Anambra State. Needless to say; Obiano scored a high mark for fishing Keinan out in his first week in office and bringing him down to Anambra with his box of magic!
It is clear, therefore, that the rapid progress recorded in driving away armed robbers, kidnappers, child traffickers and drug dealers from Anambra State owes its origins to Obiano's decision to give his state the benefits of the best brains in the security business. Indeed, no one would argue that the formation of Operation Kpochapu and Operation Sheba as well as the building of security tents with sandbags on erstwhile flashpoints across the state have all recorded phenomenal successes in the crackdown on the underworld. No one would argue too, that the demolition of warehouses where kidnappers used to keep their victims in captivity while negotiating ransom with their families has proved highly efficacious. Neither would anyone argue that Obiano has also fought crime by creating jobs for the youths. There is, however, one thing that most people gloss over whenever the Anambra success story is told. And that is Governor Willie Obiano's purposeful application of his SECURITY VOTES.
Strangely, there have been arguments in recent times about the relevance of security votes or otherwise. Happily, those who are still confused about the usefulness of this special allocation to states should look no further than Anambra State to see where security votes have been made to work for the benefit of the people. It has long been established that providing efficient and watertight security requires a great deal of money. This is even more so in an underdeveloped country as Nigeria. Governor Obiano has demonstrated that being the chief security officer of a state should not be an empty title in a country enamoured of titles that carry little if any substance. He has shown that as a chief security officer, the first priority of any governor should be the safety and security of his people.
All things considered, Obiano's historic achievement in providing watertight security to Ndi Anambra for three unbroken years stands out as one reason to many likely voters, his victory in the coming gubernatorial election is already settled. It is very easy to see that Ndi Anambra would not wish for a quick return to darkness after four years of dazzling sunshine!