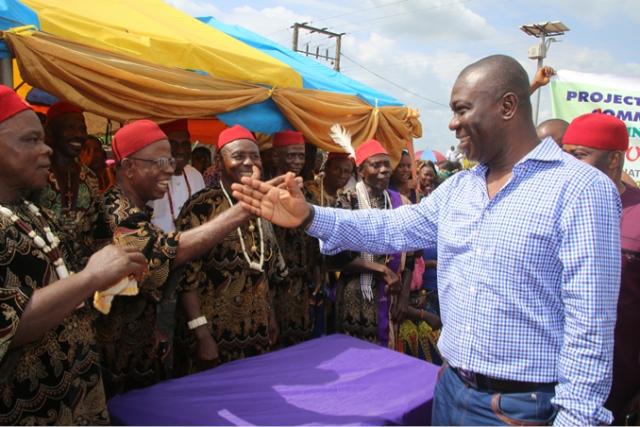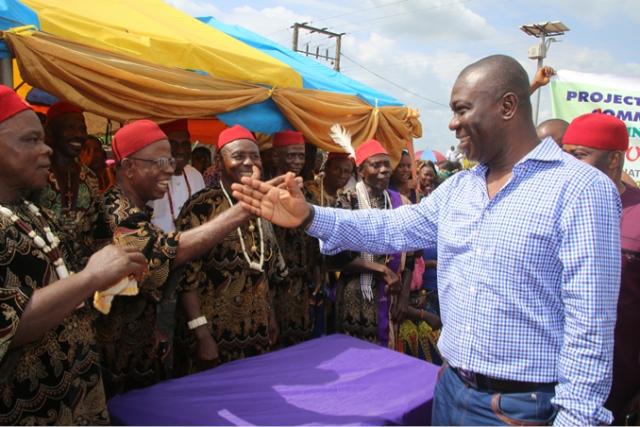 …Says Constitution Amendment Addressing Challenges of Local Governments
The Deputy President of the Senate, Senator Ike Ekweremadu, has commended the peaceful conduct of the Peoples Democratic Party (PDP) primary elections in Enugu West Senatorial District ahead of the November 4, 2017 Local Government election in Enugu State.
Loading ...
Ekweremadu also assured that the ongoing constitution amendment exercise would address challenges facing Local Governments across the nation.
The Senator who monitored the exercise in the five Local Governments of Enugu West in company of Member representing Aninri-Awgu-Oji Federal Constituency, Hon. Toby Okechukwu, and Member representing Udi-Ezeagu Federal Constituency, Hon Dennis Amadi, among otherssaid the overwhelming acceptance of the results of the primaries by party faithfuls was not only an indication of the popularity of the winners, but also the readiness of the PDP to make a clean sweep in the forthcoming council election in the District.
He however, advised winners, Hon. Nestor Ochin in Udi, Hon. Stanley Okeke in Awgu, Hon. Chukwudi Ezinwa in Ezeagu, Hon. Chukwu Ezekiel in Aninri, and Hon. Harrison Okeke Local Government to campaign vigorously and also be ready to reciprocate the confidence reposed in them by the party faithful and the electorate by impacting their positively when voted in.
On the amendment of Section 7 of the 1999 Constitution in the ongoing constitution amendment exercise, Ekweremadu said: "It will be wrong to assume that the local government is running smoothly in majority of the States as we have it in Enugu State under the Governor Ifeanyi Ugwuanyi administration.
"For this reason, the National Assembly is working to ensure that the ongoing constitution amendment exercise accords the third tier of government substantial autonomy to deliver dividends of democracy to the people.
"We approved the abolition of the Joint State-Local Government Account to free resources to local councils across the country. We approved a uniform three-year tenure for Local Government Councils. Again, only elected council will get allocations from the Federation Account.
"We have played our part at the National Assembly. It is now up to the State Assemblies to do the needful to make life better for our rural dwellers".
Meanwhile, results from Enugu East Senatorial District showed that Hon. Ikechukwu Ubagu emerged flag bearer of the PDP in Nkanu East Local Government Area in another peaceful primary election at Amagunze.