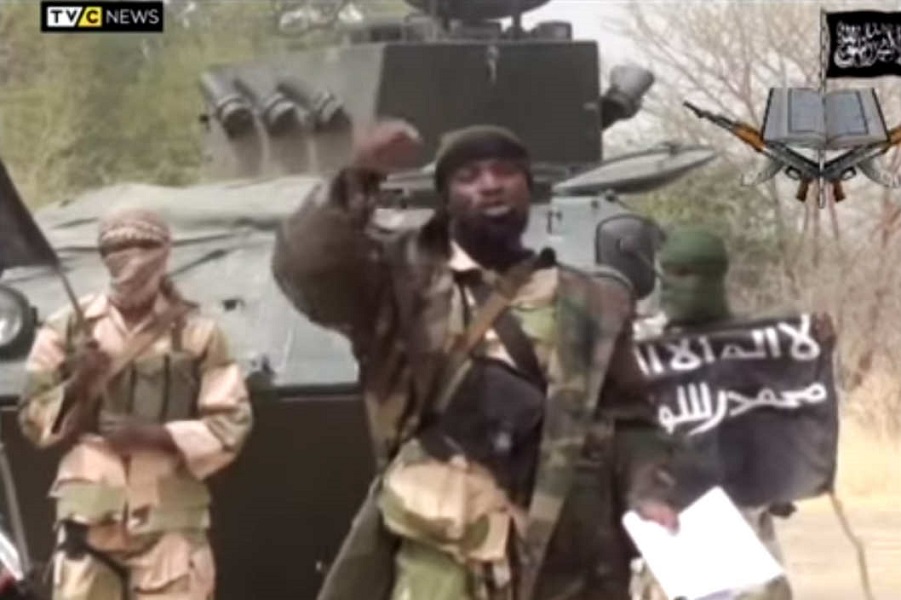 Loading ...
If I had any doubt that it is end game for Boko Haram madman, Abubakar Shekau, it has disappeared with the vow of a 37-year-old Islamic cleric, Ali Ahmad to trek the whole 844 kilometers from Maiduguri to Abuja. Recent history teaches us that people make such declarations when they sense a definite outcome. Chief of Army Staff, Lieutenant General Tukur Buratai had a few days ago handed a 40-day deadline to the Theatre Commander, Operation Lafiya Dole, Major General Ibrahim Attahiru, to capture Shekau.
The directive came at a time when remnant of the terror group made a renewed desperate push to revive their terror attacks. Only that previous claims of attacks on soft targets have now been proven beyond reasonable doubt. There is equally the desperation on the part of the group to claim or accept responsibility for any violence that they can lay claim to. If it were possible, Boko Haram will claim responsibility for the spate of flooding that has ravaged some cities.
Shekau's capture, which is now certain, will have ramifications for national security.  It must first be noted that the emphasis is on "capture" and not killed. There have been several instances of kills that were soon made doubtful once "another" Shekau make video appearances of releases audio messages. This has prompted speculations of the use of body-doubles by the evil terrorists or suggestions that "Shekau" has become like a title for Boko Haram, which a subsequent successor inherits once the previous occupant gets killed. There have also been talks that the Boko Haram leader trick fighters who bear physical resemblance with him into taking the fall each time the Army closes in.
The equally notorious leader of ISIS, Abū Bakr al-Baghdadi, left the world in similar uncertainty as it remains unclear if he died in a Russian airstrike as reported. It therefore becomes crucial that a terrorist as evil as Shekau is captured alive for humanity to get closure that the piece of thrash has been subtracted from circulation. It does not matter if it is another make-believe Shekau that is captured since, like the peeling of an onion to reveal another layer, the capture of any Shekau is one step closer to moving to another phase of the anti-terror operation in the north-east of Nigeria.
For a start, Shekau's capture will signal an end to the brutal existence of his faction of Boko Haram, which has so far outdone even the repulsive ISIS in brutal barbarism. The Al-Barnawi faction is child's play compared to the deranged criminality committed by Shekau and those that pledged loyalty to him. As have been seen with the Islamic State, taking its entrenched leader out of circulation would produce degree of infighting led by possible successors who would then undermine and decimate each other and consequently make the job of the military easier. There is however the outside chance that factions would simply break away and pursue a milder form of the madness they have learnt from Shekau, which means there would then be more groups to contend albeit less violent.
Secondly, capturing Shekau would provide a treasure throve of information that would be useful in dismantling his group's various cells. He should be able to reveal cells that may not be sufficiently known to law enforcement and security. A bundled plus to this is that more of his straggling fighters should become more amenable to surrendering once the demagogue they look unto for inspiration to murder people is busy singing tunes in captivity. The military must put in place contingency plans for managing a possible uptick in the number of Boko Haram fighters that would rush to surrender once their supremo is nabbed.
This implies that the Americans might have made a mistake by killing al-Qaeda's Osama bin Laden. Had the goal been taking him into custody as directed in Shekau's case perhaps they would unravel other facts around his network and possibly get indications on how to tackle ISIS. What if Shekau is able to tell Nigerians the very neighbors that have allowed him free passage to enjoy his life outside Sambisa forest?
The military must prepare for an onslaught of propaganda. Shekau survived this long in the wild not because he is one deft military strategist but because he has allegedly been and is still the beneficiary of support and backing from persons that are highly placed politically, reportedly some of them are serving state officials. The strategy used for dispatching Muhammed Yusuf, Boko Haram's founder while in police custody will not work under an Army that follows international best practices in its rules of engagement. It must therefore be expected that there will be spirited efforts to discredit not just the revelations Shekau would have to make but there will also be concerted propaganda to discredit the military so that those that would be indicted by the terrorist's confessions would have excuses to exonerate themselves.
The alternative is for many Nigerian politicians to run away from the country if Shekau is eventually captured alive and made to call the names of his sponsors, partners and the many Boko Haram members that openly blend with government without the people knowing.
The military would therefore do well to begin building fact sheets at this point. Not just of the atrocities committed by Shekau and his Boko Haram killers but they should similarly build up details about persons that intelligence gathering has placed in the same circle as the terrorists, who for now cannot be held to account either for lack of overwhelming evidence or because of political sensitivity. Shekau's capture will unravel whatever cover such persons had wrongly thought they had. The media must be brought in as partners for national interest in this regard since there is the danger that evil Abubakar Shekau would be reported into becoming a celebrity as experienced in the case of notorious kidnapper, Evans, who was nauseatingly referred to as "billionaire kidnapper".  If national interest matters to us, a captured Shekau must not be allowed to write this story.
Shekau may be the most virulent of the terrorists tormenting Nigeria and his capture requires that the authorities promptly channel attention to the other warlords that are either warring against the nation or are calling their followers to take up arms.
There is Al-Barnawi of the other equally toxic Boko Haram faction, there is the Islamic Movement in Nigeria (IMN) is waiting in the wings to replace Boko Haram, separatist groups like IPOB and MASSOB in the southeast and militants in the Niger-Delta. Neither the operation leading to Shekau's capture nor the euphoria that will come with success should be allowed to distract from the danger that these other terrorists constitute to the land. Where possible simultaneous plans should be put in place for immediate implementation towards countering the threats posed by such.
Once these and other implications of Shekau's capture for national security are appropriately assessed and addressed, more Nigerians would likely announce the distances they will trek to show appreciation that this blot on national life is finally being wiped off. The entire world has been quaking since Buratai gave that order and without any conspiracy the end of Shekau will reveal more than necessary in the days ahead.