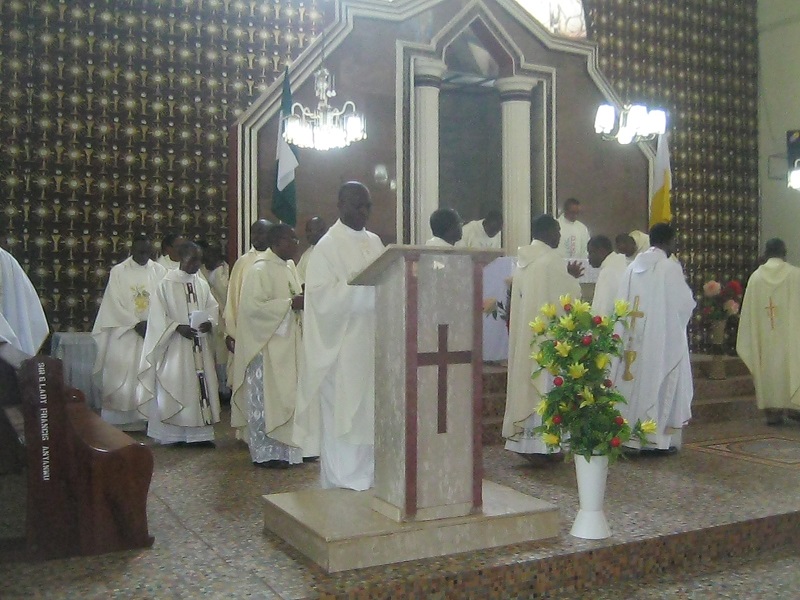 Catholic Bishop of Uromi Diocese, Bishop Donates Ogun has said that the decision of Pope Francis to all priests of the Ahiara Diocese to write personal apologies to him and the Bishop Peter Okpaleke was a reminder of ecclesial communion.
The Pope had during an audience with key stakeholders over the lingering crisis in the Diocese of Ahiara, directed all the priests to undertake to write the apologies individually warning that anyone who failed to comply risk suspension as a priest of the universal Catholic Church.
In his reaction to the directive of the Pope, Ogun said "Well, the Pope's message is in the first place, a reminder of ecclesial communion. One cannot be a Catholic and a priest at that and oppose the decisions of the Pope. You couldn't be calling the name of the Pope during consecration as centre of communion and exclude yourself from decisions which are intended for the good of the universal Church".
He noted that "the language and intention are based on mercy and pastoral solicitude towards priests and the good of the faithful who are being misled by their pastors. If the priests see themselves as co-workers of the Holy Father then they should be in the same boat rather than be rowing in opposite directions".
The bishop warned that "the refusal of the priests to obey the Pope is an outright decision to be establishing their own union outside the Communion of the one holy Catholic and apostolic Church. It is our hope that this puts to rest once and for all the apparent prevailing restlessness. It is not about merely exercising authority but the deep interest of a Shepherd for the wandering souls".