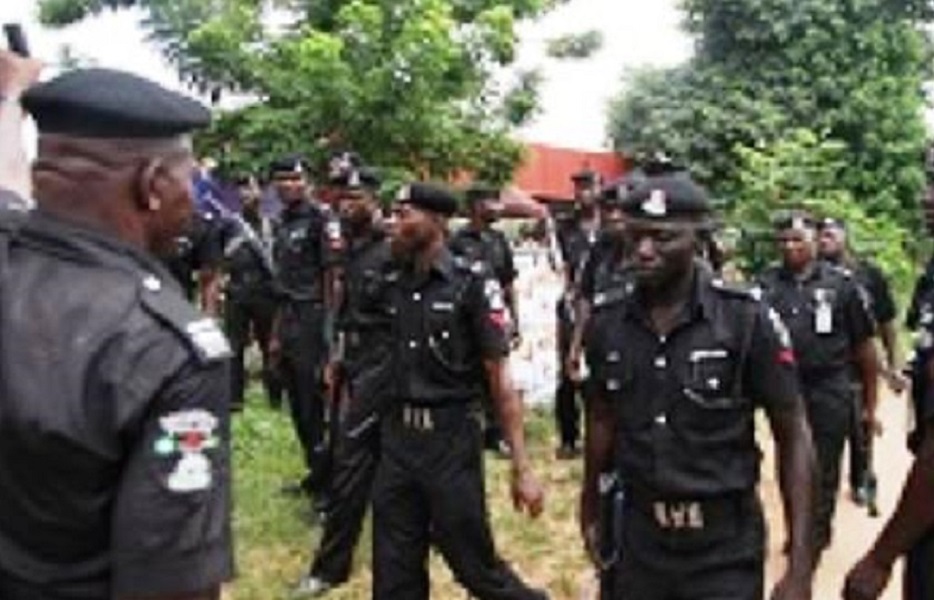 The last time I plied the eastern Nigerian road in a journey to and from Owerri, the capital city of Imo State, what I saw on the highway perfectly depicts how corrupt and rotten the Nigerian Police and the entire system generally has being. Almost every five kilometers interval check points and road blocks were mounted by either officers of the police, federal road safety corps, Immigration, Customs, military and even the local vigilante groups on the highways. I remembered whispering to the driver of the commercial vehicle I was in that; if the numerous checkpoints were strictly for security checks then Nigeria should have been the best and the most secured nation in the world.
As we advanced through Okene to Okpella, Auchi to Uromi, Agbor to Asaba, Onitcha to Okhija and finally to Owerri I was able to count thirty seven road blocks and check points before I received a lengthy phone call which made me loose count. A journey which shouldn't have taken more than eight hours took us almost ten hours before we got to Owerri, because at every check point and road block the driver had to stop the vehicle and go on to drop some money in a bag kept somewhere away from the road by the uniformed men. The amount of money dropped depends on whether it's a Military, Police, FRSC, or local Vigilante which ranged from N200 to N50.
Like tax or toll collectors the Nigerian security men in uniform mount roads blocks and check points across the length and breadth of the country and unlawfully harass and extort road users and motorists of their hard earned monies and belongings. The situation is the same from the east to the west, from the south to the north and across the central states of Nigeria. Uniformed security men who were stationed on our highways and roads to checkmate and curb the incidences of armed robbery, kidnapping, assassination, terrorism and movement of arms and ammunitions via the roads from one point to the other have sadly turned themselves into armed robbers on our highways. Aside from the regular fees they forcefully coharse motorists and road users to part with, which they collect daily with so much temerity, boldness, audacity and guts as if there life depended on it or as if it is their fundamental right to do so, some policemen have taken their madness a step further by practically robbing motorists and passengers of their finances and belongings in an armed robbery-like manner.
The recent incident of one Dr. Itan, a medical practitioner who narrated his ordeal on how policemen from Area M command in Lagos state stole about N45, 000 from him. According to Dr. Itan who works with a private hospital in Iyana Ipaja, he was returning from an emergency, accompanied by his wife around 1 o' clock am, when he was stopped at a police check point. The policemen who initially demanded the sum of N100, 000 later led his wife to a nearby ATM and forced her to withdraw N45, 000 for them. The doctor said four other motorists were also stopped in his presence and they were made to part with various sums of money.
Although the Lagos State Commissioner of police, speaking through the public relation officer vowed to identify and punish the culprits, the action of the Lagos Policemen is only one out of many that Nigerians endure in the hands of the police and other men in uniform on a daily basis. Many incidences are often unreported because of the fear of victimization, even when cases are reported, victims are frustrated, harassed and intimidated to drop and abandon them.
On my way to Katsina, the early hours of around 1:30am, on Wednesday 17th May, 2017. Five armed robbers kitted in police uniform mounted a road block very close to a town called Kankara in Katsina state. I had thought it was the routine "stop and drop something" that Nigeria and Nigerians have shamefully imbibed and accepted as a way of life when the commercial vehicle filled with passengers suddenly stopped ahead of me on sighting the policemen who were armed to the teeth. All of a sudden they started shouting on top of their voices, asking all the passengers to come out and lay on the floor. Six other vehicles were stopped including mine. The armed robbers dressed in police uniforms molested and dispossessed us of various amounts of money and valuable before we were finally asked to go, after a successful operation. On getting to Katsina at about a few minutes to 3:00am, I made sure I told the police at the check points I met on my way in the city of Katsina. Then I was advised to put a call through to the Katsina State Police Public Relation Unit, but to my surprise and uttermost dismay I was told to go back to Kankara police station to formally report the incident.
Apart from the extortions by the police and other men in uniform on the Nigeria roads which Nigerians seems to have gotten used to, cases of robbery by men of Nigeria police has recently been on the rise. It's very easy criminals to freely move around or transport arms, ammunitions and bombs from one part of the country to the other; all they needed to escape the prying eyes of men of the Nigerian Police or military is to be having plenty of N200 notes to distribute on the highways. It is sad that some officers of the federal road safety corps have now abandoned their core mandate on the nation's roads to now extorting motorists and demanding gratifications from vehicle owners.
It's unfortunate that when one reports a crime to the Nigeria police of today he is asked to pay money before a real investigation can take place. It is usually the victims of crimes that funds police investigation and prosecution. Excuses of "our vehicles are down" "or "our vehicles have no fuel" is what Nigerians are usually faced with whenever they report a serious crime. It is a good thing that the present administration has waged a serious war against corruption and has left no one in doubt of its resolve to rid the entire country of corrupt elements. The truth is that any war against corruption which does not start or begin with the police and other security agencies is dead on arrival. Sadly, since inception of the APC led government, no serious structural, administrative or operational reform has been done in the police. We need to rid the Nigerian police of corruption and corrupt tendencies before we can use or rely on them to help fish out and arrest criminals and corrupt elements.
Hussain Obaro…oseniobaro@yahoo.com