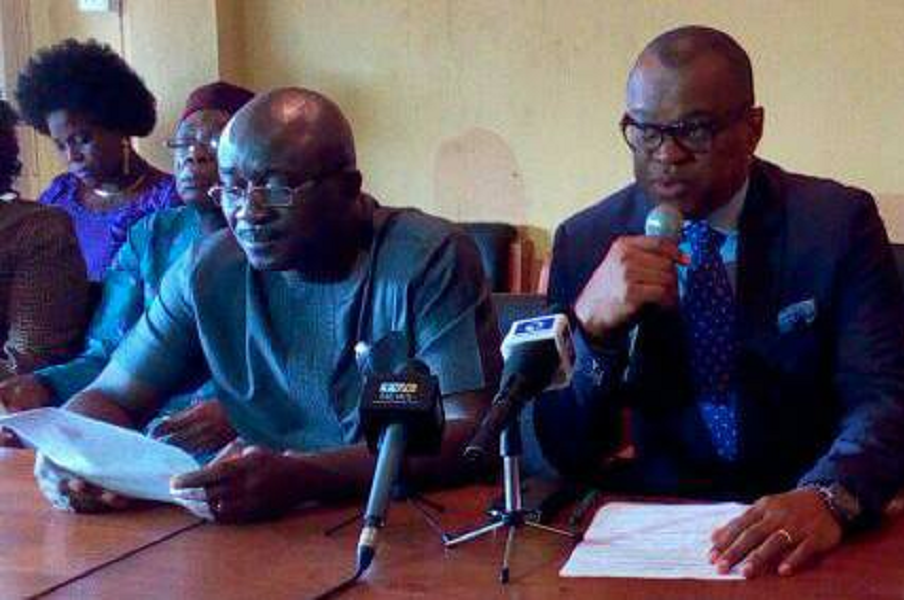 Tension has engulfed Deltans following the outbreak of Meningitis, a dreaded disease presenting ravaging the country.
The Commissioner for Health, Dr Nicholas Azinge, Thursday flanked by his counterpart in the Ministry of Information, Mr Patrick Ukah confirmed the incident in a press briefing at the conference hall of Information Ministry.
He disclosed that three of the cases are presently being handled by Doctors at the Federal Medical Centre (FMC) Asaba, while Doctors in Warri, at the state owned capital hospital on Tuesday confirmed a case similar to symptoms of the dreaded disease, cerebrospinal Meningitis.
Dr. Azinge who battled to allayed fear of the unknown, however urged citizens of the state not to panic over the reported cases, insisting that the four recorded so far cannot be ascertained to be outbreak of the disease, rather they are still suspicious as the victims are current at the FMC Asaba where they are being treated and monitored.
The Commissioner told journalists that though the reported cases of Meningitis in the state had created some level of fear, but cannot be regarded as an outbreak as reported in most of the National dailies on Thursday.
He said: "There is no outbreak of Meningitis in Delta State, what we have at present are cases suspected to be, and they are closely monitored as the victims are being treated in FMC Asaba" saying that to refer to cases of outbreak of Meningitis, the state must have witnessed five cases out of 100, 000 cases among the population.
Dr. Azinge further disclosed that Meningitis not like Lassa which spreads easily, cannot be said to be an outbreak if a case of two or more is reported, adding that three cases presently being handled by medical experts at the FMC Asaba are regarded as suspicious until the cases proved otherwise.
Investigation revealed that a female patient, whose identity was not disclosed, had arrived the Warri Central Hospital with typical symptoms of Meningitis, and a consultant physician at the hospital, Dr. Ngozi Chukwubeni, said the patient had no previous exposure to the endangered Meningitis belt of the country in recent time.