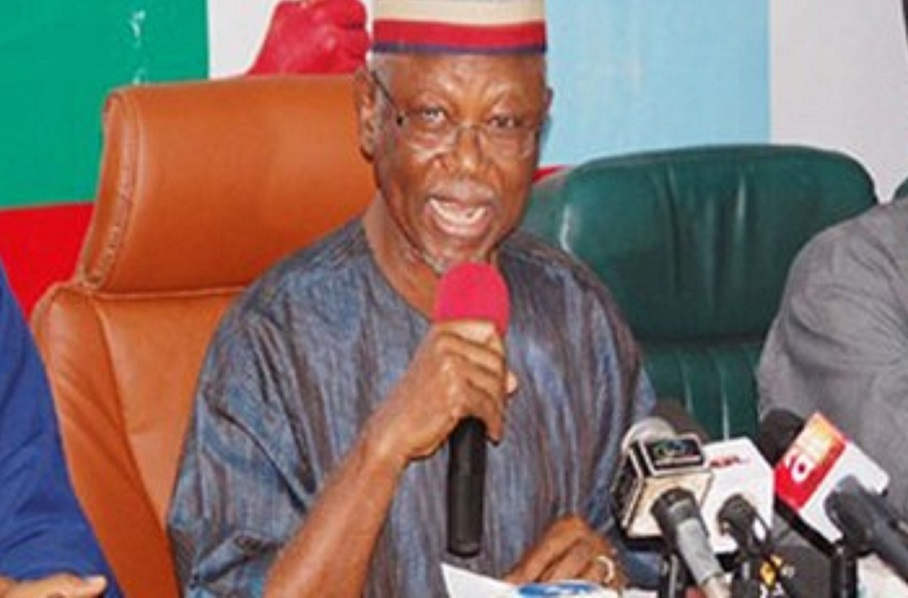 …Says Oyegun's NWC has failed 
A forum of All Progressives (APC) National Executive Council (NEC) members has written a letter to President Muhammadu Buhari, demanding for urgent NEC meeting of the party, even as they decried the leadership of the party's National Working Committee (NWC) led by Chief John Oyegun.
The forum said that if nothing is done by the President the situation might lead to "preventable, avoidable and unnecessary intra-party cracks that the present situation might generate."
A copy of the letter signed by a National Ex-officio, South-west coordinator, Hon. Omolayo O. Akintola, dated 6th April, 2017, tagged "Save our party-APC", was addressed to President Buhari.
The APC Non-NWC (NEC) members forum is a body of national officers of the party who are not members of the National Working Committee.
The forum complained that they have written several letters to the national chairman Chief Oyegun, "without any positive reactions hence this 'Save our party' request."
It reads: "We strongly feel that an urgent call on the appropriate quarters of the party be nade to ensure that NEC meeting of our party as provided by Article 25 of our party constitution is obeyed to quarantine resolution of matters affecting party amicably.
"We are equally greatly displeased with the ways of handling party matters solely by the National Working Committee only without any recourse to the NEC from which NWC derived her powers.
"Also to be noted for appropriate advice is the exclusion of sizeable number of federating states from scheme of things within the party because many states are not presently represented by party officers on the current National Working Committee, hence, the need to be having regular NEC meetings pending tbe much awaited amendment to the present party constitution.
"We, therefore, deemed it necessary putting this letter across for your timely actions to save our great party from preventable, avoidable and unnecessary intra-party/in-house cracks that the present situation might generate.
"We strongly believe in your Excellency's ability and sagacity to normalise things within a good time frame."