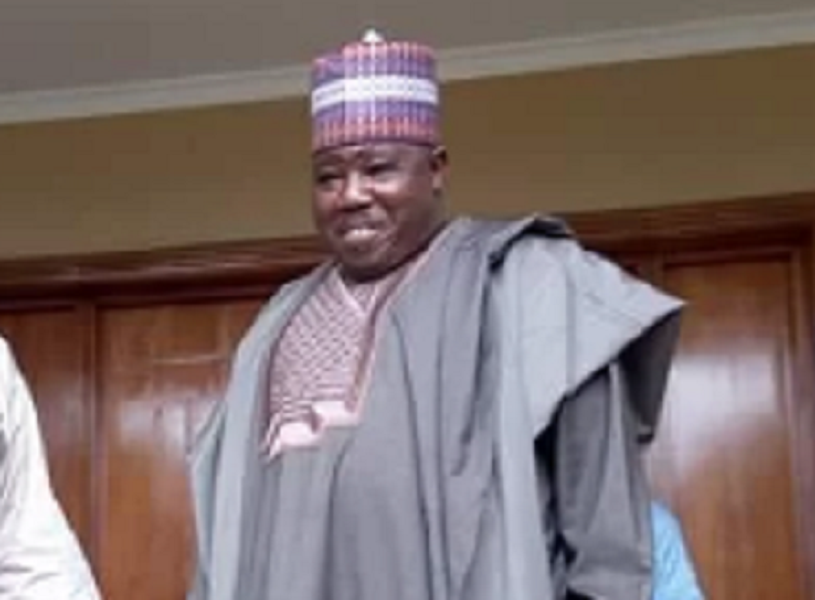 Former Military Administrator of Katsina State, Senator Joseph Akaagerger, has said Alhaji Ali Modu Sheriff ought to be given due recognition as the National Chairman of Peoples Democratic Party (PDP) in any gathering of the party members.
Akaagerger made the statement against the backdrop of the peace meeting organized by former President Goodluck Jonathan, where Sheriff was reported to have walked out because he was not allowed to address the members in his capacity as the party's national chairman, in line with the yet-to- be-upturned ruling of the Court of Appeal.
Jonathan had convened the meeting to mediate in the disagreement between the Sheriff faction and the Ahmed Makarfi group, all in a bid to bring to an end the prolonged crisis that seems to be tearing the PDP apart.
Sheriff who walked out of the meeting with his National Working Committee (NWC) members had said: "We are here for PDP stakeholders meeting and the PDP has only one national chairman, which is Ali Modu Sheriff. There is no PDP meeting that will take place under whatever arrangement that I will not open the session as national chairman. Today, I'm the most senior member of this party."
Senator Akaagerger, a loyalist of Sheriff from Benue State wondered why people were not talking about the refusal to duly recognize the national chairman in the meeting but only focusing on his walk-out.
The ex-Benue North East Senator said: "Our focus rather ought to be directed to the failure to accord Senator Sheriff due recognition as National Chairman of the PDP rather than emphasizing the event of his leaving the meeting. The meeting was widely advertised as a PDP political meeting. It is out of order and indecorous to preclude the national chairman from addressing the meeting. Senator Sheriff had demonstrated transparent respect by travelling from Europe in response to former President Jonathan's invitation to attend the political meeting only to be denied the right to address party members. In which circumstance the only irresistible conclusion is that it was no longer a political party meeting. Otherwise sheriff would have a right of address and audience. If it is no longer a political party meeting, what business does the national chairman have to do with a directionless assembly?"