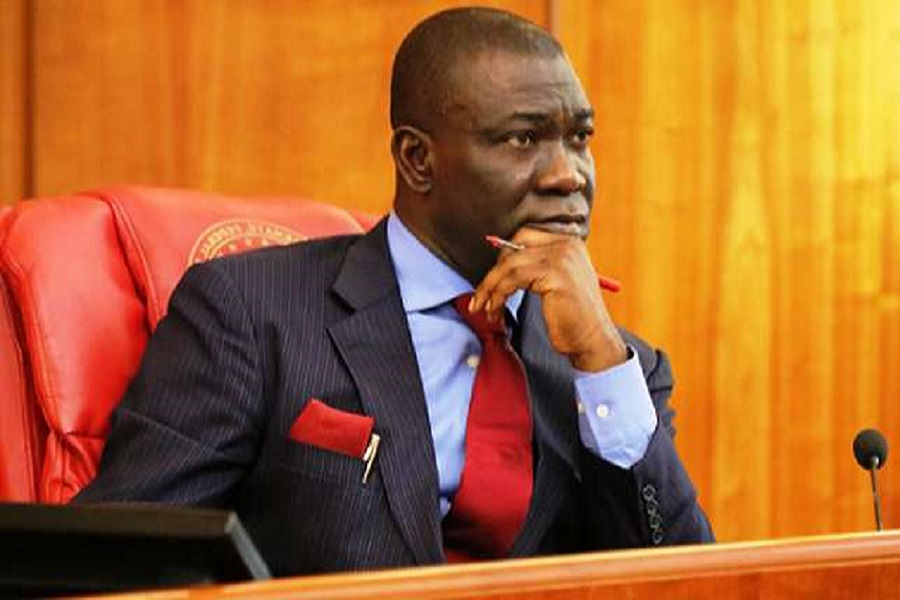 In the wake of renewed attacks on Nigerian businesses and citizens in South Africa, the Deputy President of the Senate, Senator Ike Ekweremadu, has called for immediate parliamentary action to stop the ugly trend by sending a strong parliamentary delegation to the Parliament of South Africa to present the country's position on the issue.
Senator Ekweremadu stated this at the Senate  plenary on Tuesday while contributing to the debate on a motion on the xenophobic attacks on Nigerians in South Africa. The motion was moved by Senator Rose Oko (PDP: Cross River North).
Senator Ekweremadu, who noted that the attacks on Nigerians in South Africa have continued unabated and got worse by the year, bemoaned the failure on the part of the government of South Africa to halt the attacks.
He expressed regrets that the South African people have all too soon forgotten the enormous sacrifices Nigeria made to free South Africa from the clutches apartheid.
He said: "I believe that it is time for the National Assembly to rise and say that enough is enough. I support this motion and I would suggest that we send a strong parliamentary delegation to South Africa to meet with their parliament and present our position as a country.
"Nigerians are increasingly been attacked and every year gets worse. They started by attacking Nigerian businesses and now they are killing Nigerians and it appears that our government is not doing anything.
"It appears that our brothers and sisters from South Africa have forgotten where they are coming from. South Africa suffered under severe apartheid regime for so many years and it took the immense contribution, support and commitment of Nigeria to get them out of apartheid.
"We must remind ourselves that time was when Nigerians go to the United kingdom without visa. The essence of imposing visa on Nigerians to travel to the UK was because of our support and commitment to South Africa. Nigeria started by imposing sanctions on the UK on account of apartheid and one of those sanctions was the requirement for British citizens coming to Nigeria to obtain Nigerian visa. The UK government retaliated and then imposed visa requirement on Nigerians. Prior to that, Nigerians did not need visa to travel to the UK and we have continued to suffer that till today.Nigerians now have to go to UK embassy asking for visa and most of them are denied. That was unnecessary, but we had to go through this because of South Africa".
He also said recalled that Nigerians made individual contributions to boost the war against apartheid.
"We are aware of our citizens several contributions to the people of South Africa during the apartheid regime; we were made to contribute money even as students to send to South Africa to support the people of South Africa. Those who were fighting in South Africa, when it became too hot for them came to Nigeria. They were housed; their children were given scholarships to attend schools; they were well taken care of and when apartheid subsided or ended, they returned to South Africa. These and many more were the contributions of Nigeria to the people of South Africa. So, these attacks represent ingratitude and are therefore not African", Ekweremadu added.