Marriage is an honourable good thing divinely ordained by Almighty God
between a man and a woman, so that the purpose of their life on earth
would be fulfilled to the glory of God. But the devil and his human
agents are not happy about this; hence they always seek and plot on
how to scuttle and indeed scatter such a family and turn them (husband
and wife) against each other and finally against Almighty God, who
initiated marriage in the first place.
Behind every quarrel and trouble between a husband and his wife is
the shameless idiot called the Devil. The devil is very subtle and
with very little manipulation, he destroys a once happy and joyful
family. But the devil does not operate alone. He has human agents
through which he operates.
A little misunderstanding which could have been resolved quietly and
amicably is left to grow wings, and in the process, taproots of
disunity develop. At this very point, the devil "innocently" knocks at
the door as an angel of light but with the sole intent to kill, steal
and destroy a once happy and joyful home.
Mr. Emmanuel Esonwune is a brother and friend of about 20 years. His
wife, Sergeant Hope Esonwune of the Imo Police Command is a sister and
friend of about 17years. My wife and I attended their traditional
wedding in October 2002. We equally attended their Church wedding in
December 2002 at St. Paul's Catholic Church in Owerri-Imo State.
Emmanuel started life in the late 90's as a Vulcanizer. He also sold
engine oil and other allied products. His office was at the junction
leading to the defunct Progress Bank Plc. Headquarters in Ikenegbu
Layout Owerri. I was his immediate neigbour, where I mounted some of
my numerous kerosene tanks which serviced the kerosene needs of
residents in that part of Ikenegbu Layout Owerri. I was the biggest
licensed Kerosene dealer in Owerri with 17 workers.
Emmanuel and Hope are blessed with three surviving children (2 boys
and a girl). Earlier, Emmanuel had enrolled Hope at the Police
Training College Enugu, before she was commissioned as a Police Woman.
Emmanuel on his part enrolled himself at the Imo State University
Owerri, where he studied Government and Public Administration (ICEP
programme). His businesses boomed and progressed until August 2007
when the then government in the State destroyed his business outfit.
He suffered a great loss. I equally suffered the biggest loss, for I
lost over 75,000 liters of DPK kerosene and many drums of Engine Oil.
8 out of my 12 Kerosene surface tanks were destroyed. Many people in
various businesses suffered losses. As a warrior, I openly  stepped
out and declared total war against the then government led by my now
good friend, brother, Uncle, father and in-law, His Excellency Chief
(Dr.) Ikedi Godson Ohakim.
I showed my strength to the extent the then Government paid the
"Supreme'' price in the 2011 governorship election. The reading Public
should forgive me for being cynical here, and for this digression
Emmanuel Esonwune on his part suddenly became a poor man. When he
could not secure any paid employment, he became an Okada man. When
Okada motorcycle was banned in May 2009, he eventually became a Keke
driver and operator.  Since then, Emmanuel Esonwune has been managing
his life and family.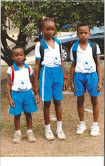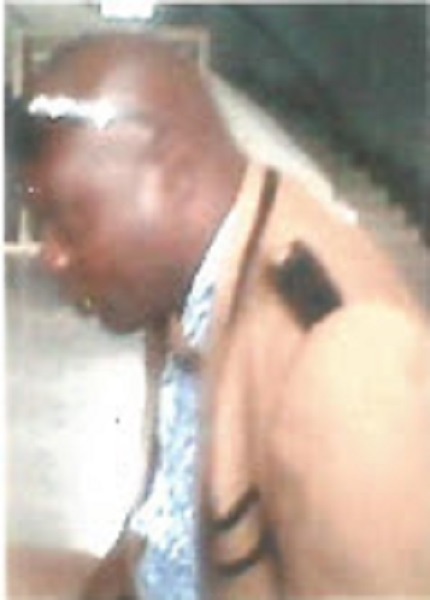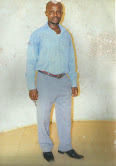 This narrative is necessary so that the reading public would see how
a wrongly applied Government policy provided the platform, opportunity
or lacuna through which the devil crept into a once happy family, and
created disunity between the Husband and his wife. Like I stated
earlier, the devil is very subtle. Having gained a foothold in the
family, the devil now brought in his shameless human agent – one Supol
Abiola of the Imo State Police Command in a final plot to destroy this
once prosperous family. But TUFIAKWA, Almighty God is on the throne.
EMMANUEL VISITED AND COMPLAINED TO ME
On the 20th of January 2017, Emmanuel called my telephone number and
sought to see me urgently, and I told him I was at home. About forty
minutes later he was at my residence here in Owerri. I was shocked to
see a distressed, depressed and unhappy Emmanuel Esonwune.
I asked him what the problem was, that he should be looking the way
he was looking. Emmanuel went on a long journey to narrate to me how
the devil disorganized his family using an agent, one Supol Abiola of
the Imo State Police Command. He told me Supol Abiola was having an
affair with his wife and that he (Emmanuel) had on more than six
occasions confronted the so called Supol Abiola to stay away from his
wife. Rather, he had always received threats from the said Supol
Abiola, who threatened to waste his life if he disturbed him again.
Emmanuel told me how Supol Abiola was taking his wife to various fast
food joints, guest houses, hotels (especially Rock View Hotel) and
club houses.
Emmanuel told me how he has pleaded with his wife on many occasions
to turn a new life. Emmanuel told me how he has reported to his
in-laws about the crisis in his family and for them to intervene.
Emmanuel told me how a Reverend Father had intervened on the matter
but to no avail. Emmanuel also told me that his wife Sergeant Hope
Esonwune has packed out of his house with his children, and without
his consent. Emmanuel also told me he is now living in fear due to
Supol Abiola's threat to kill him. Finally, Emmanuel told me that many
people have come into the matter, without achieving positive result,
and that the problem has persisted because of his present economic
condition as a tricycle-keke operator.
It was at this point that I concluded that the devil was seriously at
work to destroy this young family. The devil is only interested in
coiling around the hard economic situation in the country to inflict
havoc and instability, by encouraging a husband to commit crime or
encouraging a wife to go into prostitution, which ultimately leads to
the destruction of a family.
MY ATTEMPTS TO HEAR SERGEANT HOPE ESONWUNE'S SIDE OF THE STORY WAS
SNUBBED BY HER.
Having heard from Emmanuel, I also needed to hear from the wife, Hope.
So I called and drew her attention to her husband's complaint. I
invited her to my house in order to hear from her, but she turned down
my invitation. After two days I called and invited her again but she
turned down my offer. My third attempt was equally not successful. So
we decided to take the bull by the horn, which was to investigate the
whole matter and particularly to investigate the shameless and
irresponsible Supol Abiola. Our findings were very overwhelming as
follows:
(1)     We got Supol Abiola's photograph
(2)     Through "Divine Networking", we have Supol Abiola's Phone in
our custody.
(3)     We have 26 love text messages between Supol Abiola and Sergeant
Hope Esonwune
(4)     With Supol Abiola's phone in our custody, we were able to have
access to his wife's phone number (08065760621). When we called the
number and reported, his wife complained that her husband was fond of
going after married women and that she was tired of him (Supol
Abiola), hence she refused to follow him to Owerri-Imo State when he
was posted to the state.
(5)     We also phoned Supol Abiola's elder brother (08114269931) who is a
Pastor in South Western part of the Country and reported the matter to
him. He gave us his word to intervene.
(6)     Supol Abiola's son called us from his base in Yorubaland with the
number 08064866000 and pleaded with us to leave his mother out of the
problem. He told us to rather face his father and do to him whatever
we deem necessary.
(7)     Finally some officers of the Imo State Police Command gave us
confidential information on Supol Abiola and Sergeant Hope Esonwune.
With the above information and documented evidences at our disposal,
we were set for action. But because marriage is a Sacred Institution
and relationship between a husband and his wife, we decided to be more
careful in order not to further cause confusion, crisis and trouble;
bearing in mind that once a man and a woman are married, their
relationship as husband and wife supersedes their relationship with
any other person apart from God Almighty. So I mandated Emmanuel
Esonwune to approach his wife (Sergeant Hope) for reconciliation and
re-union. This he did but was rebuffed by his wife, Sergeant Hope
Esonwune. Rather, he continued to receive threats reportedly from
Supol Abiola.
Honestly, it was at this point we became convinced that Supol Abiola
has (had) a firm grip on Sergeant Hope Esonwune (Another Man's Wife).
So I resolved to jump into the boxing ring to fight. Quickly, I wrote
a Petition and addressed it to the Imo State Commissioner of Police,
C.P Taiwo Lakanu on the 10th of February 2017 and asked Emmanuel
Esonwune to sign it, which he did (see attached). In the letter we
further wrote "copy to ''
(1)     Popular Social Crusader and Human Rights Activist – Citizen Ikenna
Samuelson Iwuoha.
(2)     My lawyer
(3)     Force Headquarters
(4)     National Human Rights Commission
(5)     The Press
The above was a strategy which we deployed in order to force the
Commissioner of Police to take urgent steps to address the letter,
failure of which we would then make it available to the above people,
organizations and the reading public. I personally went to RED STAR
EXPRESS LTD (FEDEX) along Wetheral road Owerri and posted the letter
on that 10th of February 2017. The office of the Police Commissioner
reportedly received the letter three hours later, but refused to draw
C.P. Taiwo Lakanu's attention to it; perhaps in the spirit of Espirit
de Corp they wanted to hide the letter away from the able and
proactive Police Commissioner.
However, as law abiding and Patriotic citizens, we waited for six
whole days for reaction or response from the office of the Police
Commissioner, but to no avail. So I engaged my formidable Internet
machinery and got copies of the letter across to the other mentioned
people, organizations, Government agencies and the press and finally
the reading public. The impact was not only explosive but also
devastating. C.P Taiwo Lakanu perhaps read his letter on the Internet.
Naturally, he was not happy and reportedly demanded for the hard copy
(original copy) from his office. Perhaps, in order to cover up, the
officers who received the letter from RED STAR EXPRESS on the 10th of
February 2017, stamped it "RECEIVED, 15TH FEBRUARY 2017".
The impact of the petition on the Internet drew the attention of many
National Newspapers which made it headline news. This may have forced
C.P Taiwo Lakanu to direct the SOS Office of the Police Command to
investigate the matter. So on Wednesday 22nd of February 2017, the
Senior Police Officer in-charge of SOS Office ,ASP Basil Iheanacho
called Emmanuel Esonwune and directed him to report at their office
for Interview, interrogation and investigation into the petition.
Emmanuel got in touch with me and I informed him that he would not go
on that day but the following day being Thursday the 23rd of February
2017. This was to enable me prepare him adequately for the interview
and interrogation. I also got in touch with ASP Basil Iheanacho and
introduced myself and finally pleaded with him to grant me the request
to personally bring Emmanuel Esonwune on Thursday 23rd of February
2017, and he did.
The following day being Thursday the 23rd of February 2017, Emmanuel
and I were at the SOS Office, Imo Police Command. We met Sergeant Hope
Esonwune, his two brothers and mother. Few minutes later Supol Abiola
walked into the office. ASP Basil Iheanacho interrogated Emmanuel
first, and he defended his petition against Supol Abiola with
evidences including the 26 love text messages between Supol Abiola and
Sergeant Hope. Emmanuel explained how we got the love text messages
from Supol Abiola's phone, which is now in our custody. At this point,
Supol Abiola has become "vegetable" and has lost his composure. He was
panic stricken and totally ashamed of himself. When he was asked if
his phone was missing, Supol Abiola admitted that he was looking for
his phone. He could not have lied because we also have the evidence
that the phone belongs to him. Sergeant Hope Esonwune was also asked
to speak on the issue at hand. Of course she could not defend herself.
The reading public should bear with me because I will not say
everything here. Sergeant Hope is still Emmanuel Esonwune's wife.
Nevertheless, ASP Basil Iheanacho was overwhelmed with our evidence.
But he was tactical and in the end he and another Senior Police
Officer, S. J. Uchegbu led us to the Office of the Assistant
Commissioner of Police (A woman).
At that office, Emmanuel Esonwune defended his petition against Supol
Abiola, and provided evidence including the 26 love text messages
between Supol Abiola and Sergeant Hope Esonwune. The woman Assistant
Commissioner of Police was shocked but as a matured and experienced
mother, she handed the matter effectively.
Eventually, the lady Assistant Commissioner of Police led everybody
to the office of the Commissioner of Police, C.P Taiwo Lakanu.
Quickly, the Police Commissioner commenced his interrogation on the
petitioner, Emmanuel Esonwune, who defended and proved his allegation
against Supol Abiola. He gave details of how Supol Abiola was taking
his wife, Sergeant Hope Esonwune to different fast food joints (mainly
Crunches), Hotels (Mainly Rock View Hotel), Guest Houses and other
places. Emmanuel also gave details of how he had on six occasions
confronted Supol Abiola on the issue. Thereafter Emmanuel handed over
the document containing 26 love text messages between Supol Abiola and
his wife, which was gotten from Abiola's phone that is now in protective
custody.
To say that CP Taiwo Lakanu was shocked at the exposure of Supol
Supol Abiola as a careless, useless and senseless officer is an
understatement. CP Taiwo Lakanu was completely mad at Supol Abiola. He
tongue lashed Abiola, scolded him and infact practically "tore" him
into pieces. Supol Abiola looked like a fowl thoroughly beaten by a
heavy rain. Also, CP Taiwo Lakanu tongue lashed Sergeant Hope
Esonwune, and described both Supol Abiola and Sergeant Hope Esonwune
as a disgrace to the image of the Nigeria Police Force. C P Taiwo
Lakanu thereafter transferred Sergeant Hope Esonwune from the State
Police Command to Owerri Urban Police Station, otherwise called
Fire-Service Police Station.
Then the CP (Taiwo Lakanu) turned to Emmanuel Esonwune and asked him
why his petition was published on the Internet, National Newspapers,
local newspapers and other platforms. Emmanuel Esonwune boldly told
the CP that he wrote the petition and sent it to the CP's Office on
the 10th of February 2017 and after waiting for 6 days without any
reaction or response from the Imo Police Command, the petition was
made public as was clearly indicated in the letter. C.P Taiwo Lakanu
then knew that Emmanuel Esonwune was fully prepared for action. So he
pleaded with him to take it easy and calm down. As everybody was
leaving the CP's Office, C.P Taiwo Lakanu called back Supol Abiola and
they had undisclosed discussion (perhaps in their native language).
Let me at this point thank C.P Taiwo Lakanu for his prompt and
decisive action in addressing this issue. He has once again proved
himself worthy of my respect and honour. He is indeed the CP of the
masses, the CP of the less privileged, the CP of every family and the
CP who fights not only crime, corruption and injustice but one who
fights on the side of truth always.
Nevertheless, I am going to disagree with C.P. Taiwo Lakanu on one
point: which is, he failed to punish Supol Abiola. He merely
transferred Sergeant Hope Esonwune from the State Command to Fire
Service Police Station (both in Owerri). He merely and only scolded
and tongue lashed Supol Abiola.
For Christ Sake the Petition to CP Taiwo Lakanu was titled – ''PLEASE
CALL SUPOL ABIOLA TO ORDER; HE IS DESTROYING MY FAMILY AND ALSO
THREATENING MY LIFE". Also on the Internet and other platforms it was
published as ''DISTRESSED HUSBAND WRITES IMO POLICE COMMISSIONER OVER
POLICE OFFICER'S LOVE AFFAIR WITH WIFE". So clearly, the petition was
against Supol Abiola; and since the allegation against him has been
proved beyond all reasonable doubt, he should be punished. If the
allegation against Supol Abiola was found to be false, definitely the
petitioner, Mr. Emmanuel Esonwune would have been arrested, detained
and arraigned for falsely accusing a senior Police Officer. I would
also have been arrested for CIRCULATING false allegation against Supol
Abiola. Conversely, C.P Taiwo Lakanu would do well if Supol Abiola is
punished. Failure to do so would mean that he is protecting him,
perhaps because Abiola is his Yoruba brother.
C.P Taiwo Lakanu (with due respect) should know that the Inspector
General of Police and Force Headquarters are with copies of the
petition. He should know that the Police Service Commissioner has a
copy of the petition. He should know that the Presidency has a copy of
the petition. He should know that all the Security Agencies in this
country have copies of the petition. He should know that the National
Assembly has a copy of the Petition. He should know that the National
Human Rights Commission has a copy of the petition. He should know
that majority of Human Rights Groups in Nigeria have copies of the
petition. Also, the Press, Nigerian Society in General and the global
Community have copies of the petition. It is therefore very risky for
C.P Taiwo Lakanu to supposedly continue to protect Supol Abiola. On
this note, we are demanding that Supol Abiola should be transferred
out of Imo State and out of zone 6 Police Jurisdiction. If Supol
Abiola is not transferred out of Imo State within the next one week,
we will begin his criminal Prosecution and will demand for his
dismissal from the Nigeria Police Force. He is no longer worthy to
remain an Officer of the Nigeria Police Force.
We will take this Crusade to its logical conclusion, and C.P Taiwo
Lakanu must not allow this matter to affect him. Let him do the
needful now.
No true activist fights from the comfort zone. A real activist must
damn the consequences and fight to achieve positive result for the
masses, for the injured and for the less privileged members of the
society. We have done it before, we will do it again. We have the
capacity.
A word is enough for the wise.
I rest my pen.
Signed:
Hon. Citizen (Dr.) Ikenna Samuelson Iwuoha FCAI, MKDA
Former Senior Special Assistant on Media
Former Senior Special Assistant on Special Duties
Imo State House of Assembly
Owerri Imo State-Nigeria.
27th February, 2017.
07032934037
Please follow me on facebook@citizen Ikenna Samuelson Iwuoha.