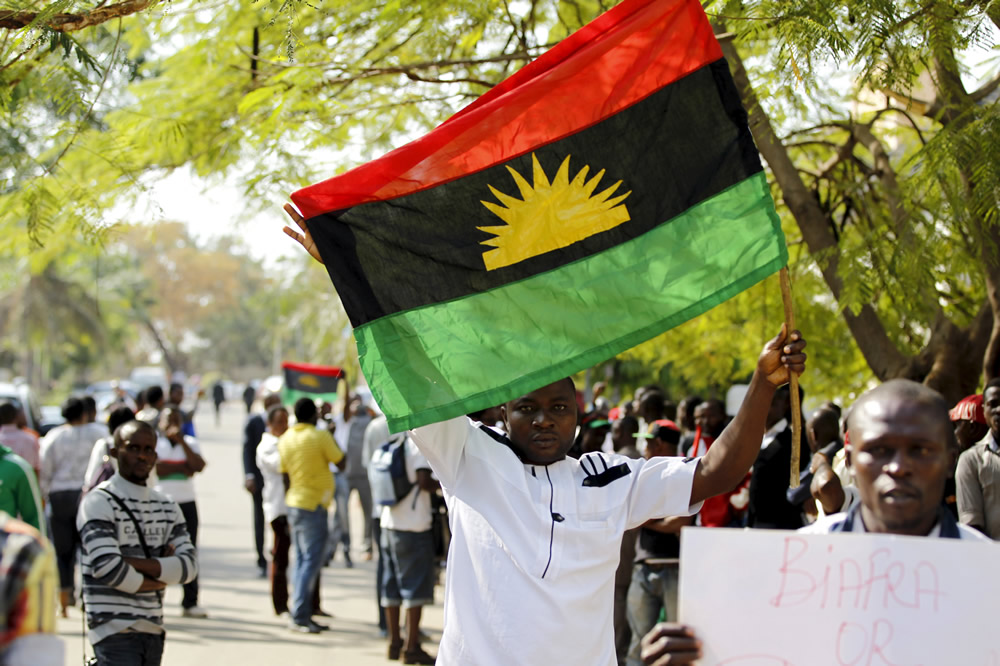 …says Pres. Buhari wouldn't die in Office
By Ogbonna Casmir
Renowned prophet of God, Prophet Anthony Nwoko, has said that all the Igbos detained across the country on account of pro-Biafra activism will be released in this 2017.
He also said that President Muhammadu Buhari would not die in office as purportedly prophesied, saying that those that prophesied his dead are fake prophets of God.
"Some said President Buhari will die, I am telling the world that President Buhari will not die as that prophecy is not from God Almighty. Buhari will see the rebirth of Biafra from Nigeria".
Prophet Nwoko who declared this Tuesday in his New Year prophetic message titled: '2017 a year of liberation for Biafra' says that 2017 as a golden jubilee of Biafra spiritual battle in Nigeria, says the storm is over, while he called on Ndigbo to wake-up from their slumber and take the glory of Biafra a glorious nation.
The radical prophet who said Biafra as a nation will show the light, warned the Igbos not to deride the plan of God stressed that this is going to be the return of Igbo glory. "Ndigbo has run the race; and only those who run a race will be crowned. So in 2017 God will lift Igbo nation above other nations; 2017 is a year all the Igbo detainees across the 36 states of Nigeria on account of agitation for Biafra will be released".
While describing masquerade in trial of Nnamdi Nkanu as the kind of wickedness in Nigeria, says Aso Rock is full of demonic forces and President Buhari will not change Nigeria from its corruption and confusion unless "my people (Biafra) is let go, the land will continued in crisis"
Prophet Nwoko admonished Igbos complaining why Biafra, that God is using Biafra as his project to save the world of injustice, hatred, genocidal tendencies in Nigeria against Igbos stressing that light and darkness cannot work together. "There is hatred and jealousy for Ndigbo because of their God giving talent".
Reacting to the Obasanjo's call for Ndigbo to develop Igbo land described it a challenge; advised Igbos to wake-up and take their position as number one as the South-West and North know that you have a great mission and role to play and world is waiting for you to take up the glory and bring salvation to the world.
Nwoko warned that God's wrath will ravage Nigeria if killings across Nigeria are not stopped immediately. So many abominable things are happing in Nigeria since President Buhari took over power, while accusing him of using "the military, herdsmen to kill people from the north-to-east and from east-to-west; everywhere is full of blood and God is not happy".