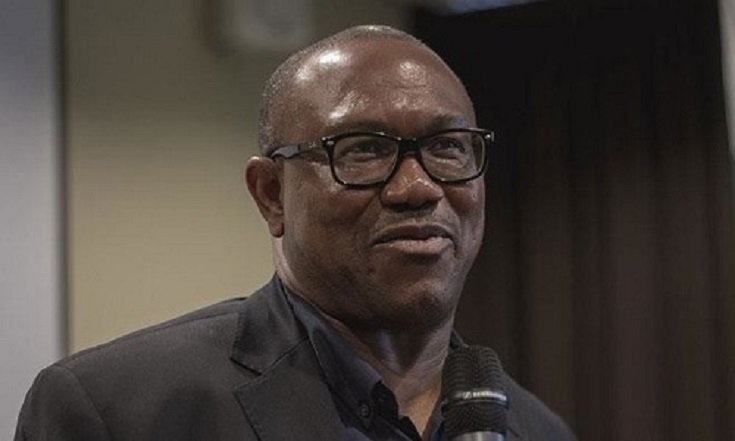 – By Ikeora Dibiaezue
Peter Gregory Obi was the Governor of Anambra State for eight straight
years. From March 2006 to March 2014 Mr. Obi was in charge at Awka. A
relatively unknown quantity in Anambra's political landscape, Peter
Obi drew copiously from the goodwill of the late Dim Chukwuemeka
Odumegwu-Ojukwu to come to power on an APGA ticket.
His first term of office was dogged by challenges associated with his
having to contend with deep-rooted political interests that saw him
temporarily impeached in less than 12 months. The courts restored his
mandate, his impeachment having been unconstitutional.
His second challenge had to do with proving his leadership mettle
against the backdrop of his predecessor, Dr. Chris Nwabueze Ngige's
impressive record. For instance, it was Ngige who laid the foundation
of Anambra's modern road network. Obi tried his best but it took what
has come to be known as Ikemba Ojukwu's Last Wish for him to win a
second term. Memories of the ailing but commanding presence of Ojukwu,
the Eze Igbo Gburugburu at Obi's campaign rallies entreating Ndi
Anambra to grant him the "Last Wish" of returning Obi still linger.
The passionate Last Wish appeal by Ojukwu worked the magic! Obi had
his second term! Both insiders and observers of Igbo politics assumed
that Peter Obi would remain faithful to Ojukwu who gave him all that
he attained politically. They were mistaken. In what amounted to a
sacrilegious turnaround, Peter Obi threw overboard the sacred oath he
had voluntarily taken to stand by Ojukwu and his dream of the Igbo
country.
Ojukwu enjoyed fanatical followership among Ndigbo. He unconditionally
bequeathed this goodwill to Peter Obi who subsequently benefitted
tremendously there from. The legendary Ojukwu had anointed him.
But what happened shortly afte? In the absence of Ojukwu, the
expectation of many was that Obi would continue to keep fate with
Ikemba even in death. But Obi turned coat. Even though he played to
the gallery, he actually played second fiddle to a certain Rochas
Okorocha who assumed the role of Ojukwu's Chief Political Mourner.
Many thought that Obi's peripheral role in Ikemba's burial was down to
his miserly disposition. But they were only partially correct for the
real reason was that Obi, gold digger extraordinary, had located
another mine that promised more and better precious stones. Some
pundits swear that, if this man worshipped anything, it was money. But
that needs not delay us here.
When Peter Obi's second term neared its end, the man worked at willing
a successor on the people of Anambra State, still under APGA. This
veiled his real intentions thinly but earned him a little relief until
he did the unthinkable by jumping boat and abandoning APGA in the
lurch. Peter Obi ditched the party that stood by him, the party that
gave him two terms of office, the party personified by the great
Ikemba Ojukwu.  He claimed that he had been pushed out, making the
sensible to laugh at the inanity.
Did Obi leave APGA because he hoped to earn a high political office in
an expected Goodluck Jonathan's second term? Or did he jump ship
because of his endless battles of vested interest with Mr. Victor
Umeh, whose one-man overlord-ship of APGA Obi financed through a dozen
years? The jury may be out on this but Obi's decision to trample on
Ojukwu's legacy and dump APGA pitched him against the Ikemba's widow,
Mrs. Bianca Ojukwu. Stories had it that Ikemba's widow took her
disappointment up to GEJ where she described what Peter Obi had done
as dishonourable. She deposed that Peter committed to Ojukwu during
his last days on earth that he will never abandon APGA, that he will
always keep the party's flag flying. He would uphold APGA and continue
to employ Ojukwu's name as a rallying point for Ndigbo who had always
been in dire need of a preeminent political voice.
Peter Obi, like his Peter, the saint and Apostle, had reneged on a
solemn promise. But unlike Saint Peter who showed remorse and wept
bitterly for his betrayal of Jesus, Peter Obi goes about answering
Okwute, the Rock, patron saint who denied Jesus, caring little about
his jettisoning of the solemn oath he took at Ikemba's bedside. He
promised to tend Ikemba's sheep. But upon Ikemba's demise, he let the
great man's sheep loose on a terrain of wolves… What greater sabotage
is there?
In party politics, friendship and goodwill could be crucial. But the
central currency is possession of the party membership card, the only
valid licence. On the face of the foregone, majority will wish that
whatever placed Peter Obi and Governor Willie Obiano in a fraternal
bond, to the effect of the former handing over power to the latter,
should have enjoyed permanent respect and honour. Impliedly, partisan
politics should not have the allowance for a godfather with another
party's ticket calling the shots. This irresolvable problem was what
threw Peter Obi into disadvantage and seemingly saw Victor Umeh,
thirsty for a vial of Obi's blood, coasting home to an advantage.
Incidentally, the Igbo saying that, When a hunter (dinta) is aiming at
a game, odudu (tsetse fly) is aiming at his testicles, has been
playing out between Peter Obi and Victor Umeh.
Now, fate more than electoral malpractices, dealt Peter Obi and Victor
Umeh unforgettable punches. GEJ's hopes for a second term fell on its
face. So did Obi's pipe dream of replacing Anyim Pius Anyim as the
Secretary to the Government of the Federation (SGF). Similarly, a
woman he had characterized as politically insignificant trounced
Victor Umeh in the Anambra Central Senatorial election.
If human beings made use of their rational capacities, both of these
losers would have embraced humility. But not the duo! Victor Umeh is
still angling for the senatorial seat, which has a very scant chance
of materialising. On his part, Peter Obi has been drowned in the quest
of promoting himself as the only saint on God's earth. He aims to
snatch the senatorial seat from Umeh, and the lady who occupied it
until the operators of "anything goes" threw her into a cul-de-sac.
Coming home to the reason for this peace, one wonders why Peter Obi
and his paid hirelings are constantly attacking the hardworking
Governor Obiano and his administration. Is it politically expedient
for PDP card carrying Peter Obi to be seen and heard within the
precincts of Government House, Awka? Should it not be a wiser decision
for Peter Obi to make judicial use of the olive branch offered by
Governor Obiano at the burial of the late Rev. Fr. Tagbo at CKC
Onitsha few months ago? Why will a politician of Obi's acclaimed
calibre stick out his neck for largesse from government house Awka,
the occupation of which he enjoyed to the fullest? Is it too difficult
for Peter Obi to work out something on the basis of fraternal bonds
between himself and his 'brother' governor, Obiano? Why should we be
hearing rumours of Peter Obi being the insidious hand stoking the fire
of anti Igbo agenda against Obiano? Knowing that there are many
unanswered questions including that of the mass murder of Igbo sons at
Ezu River during Obi's regime, should the wise path not be a fraternal
settlement rather than a battle royale? The question remains this: Why
is Peter Obi steeped in childish tantrums?
–
Email: ikeoradike@gmail.com