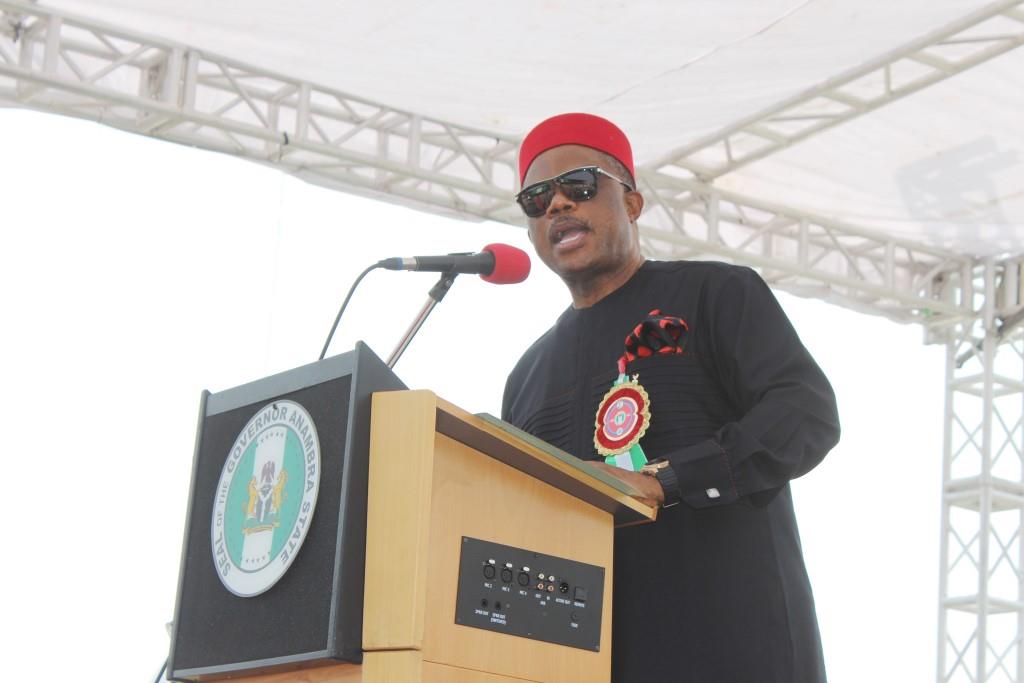 Information reaching 247ureports.com from Awka indicates that the hometown of the former Governor of Anambra State, Chief Peter Gregory Obi paid a visit to the current Governor of Anambra State, Chief Willie Obiano – on the night of November 3, 2016 at the governor's lodge in Awka – to pledge allegiance to the Governor and to officially endorse him for second tenure against the upcoming gubernatorial elections in Anambra next year.
Particularly, the town union president alongside the monarch of Agulu town paid a visit to the Governor to pledge their support for the governor. The town union president and the monarch were accompanied by the who is who is Agulu, the CEO of Juhel and others were in the entourage.
It was gathered that Agulu Union had sat for a meeting where they agreed to pledge full support for the Governor.
The delegation was well received by the Governor who promise to continue to democratize the dividends of democracy to all the towns and communities in the State.