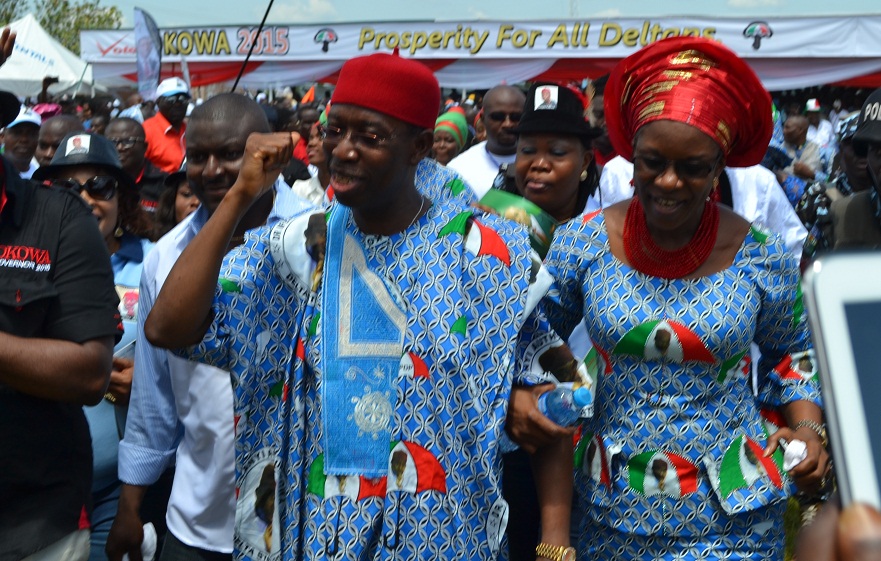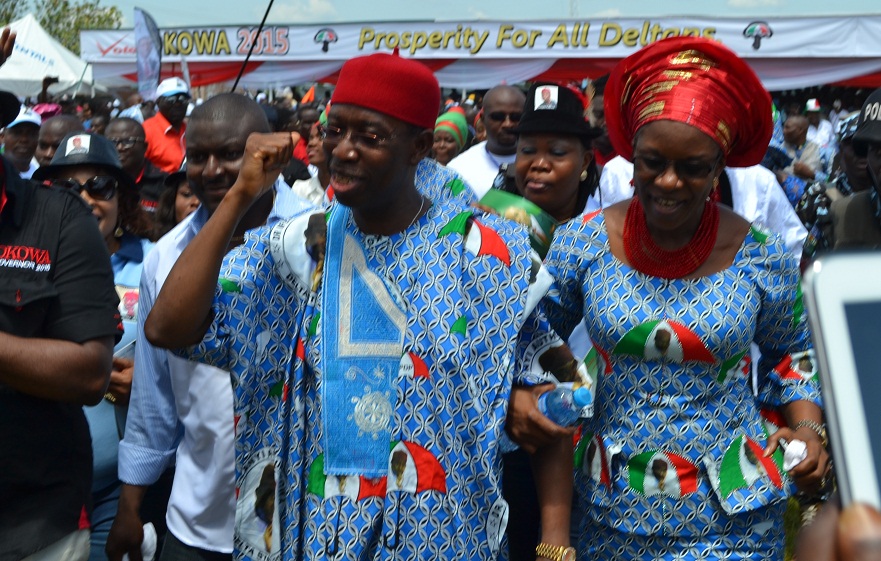 Who blinks first in the war between the Parliamentary Staff Association of Nigeria (PASAN), Delta State chapter and members of the Delta State House of Assembly (DTHA)?
This is the second protest and possible strike embarked on in this year by the group over non-payment of allowances and welfare of workers by the leadership of the House.
The leadership of PASAN Monday locked out members of the state House of Assembly in protest over unfulfilled demands bothering on staff welfare.
Members of the association locked the two entrance gates to the assembly complex located along Okpanam Road and prevented anybody from gaining access, but security operatives were later drafted to maintain peace.
Chairman of PASAN in the state, Comrade Edozie Emmanuel told journalists that the protest signalled the commencement of an indefinite strike, insisting that the workers will not resume until their demands were met.
Apart from the non-payment of impress and running cost, Edozie alleged that his members were receiving very poor medical attention at the Assembly Clinic which he claimed, lacked drug store.
Besides, he said the leadership of the House has refused to appoint a Deputy Clerk since last year, noting that the House has also refused to move files of staff for the payment of outfit and special duty allowance to the state governor for necessary action.
"Since February 2016, there is no single drugstore at the Assembly Clinic, and this is affecting the staff. In the past two months, we have lost about four staffs. What is happening is not good for the system. We said at least, let some drugs be provided, they refused. Again, one Doctor cannot service the Assembly staff, the members, their relatives and the assembly commission. So, we need another Doctor.
"Appointment of a deputy Clerk is another problem. Since the Deputy Clerk retired last year, the vacuum has not been filled. And there is a law passed by the same House for that position. We need a Deputy Clerk, who is a staff and not a politician.
"For the outfit and special duty allowances, it is a yearly ritual. It is something that has existed over the years across legislatures all over the country. The House has refused to move our files to the governor. This touches on workers' welfare, so we will not let it go just like that", he sworn.
Edozie alleged that the House has also neglected, "certain aspects of deceased staffs' welfare, who died in active service", adding that the House has now abandoned burial arrangements for those who died in active service to bereaved family, while at the same time, the House has relented in payment of outstanding death benefits.