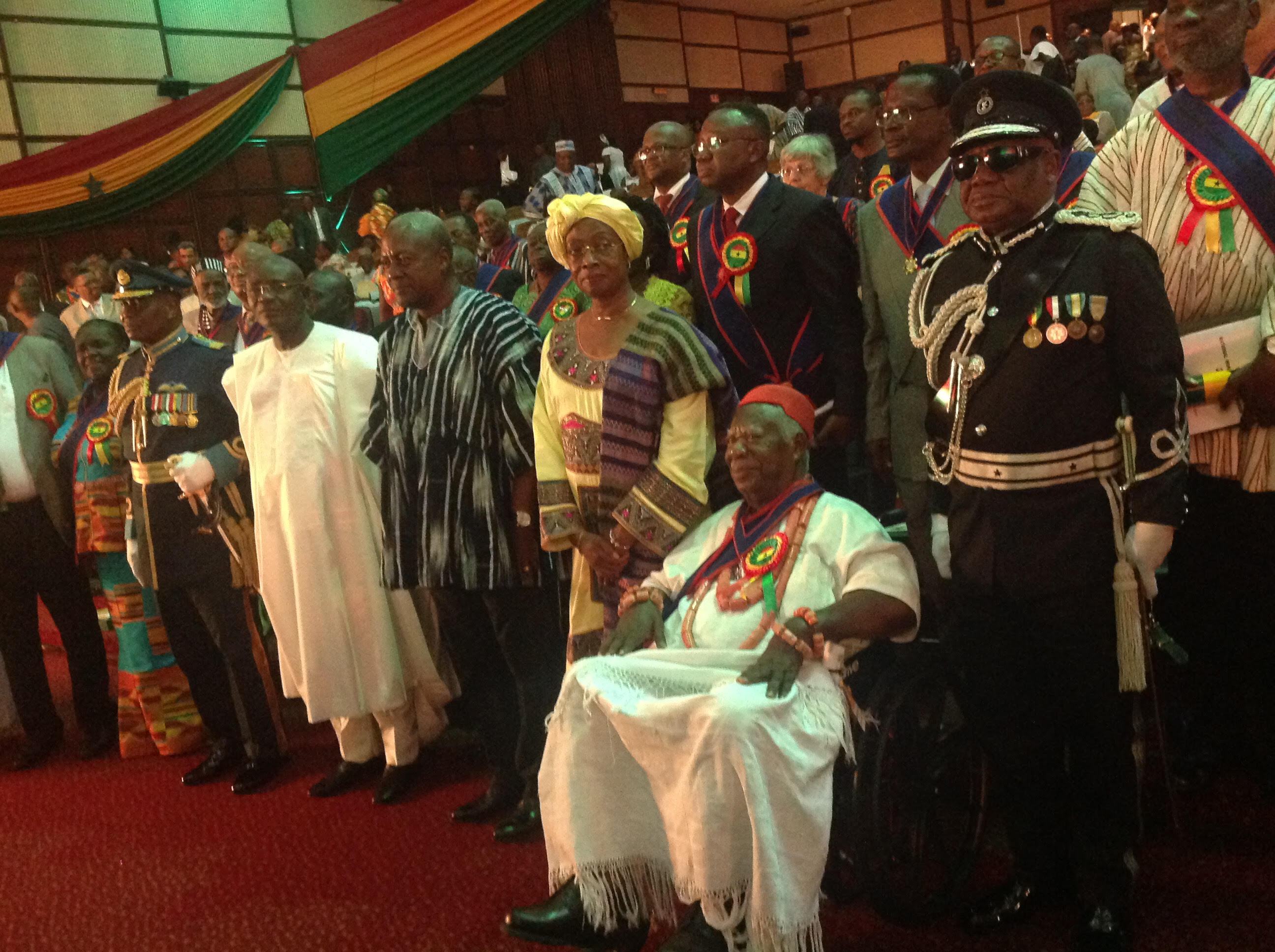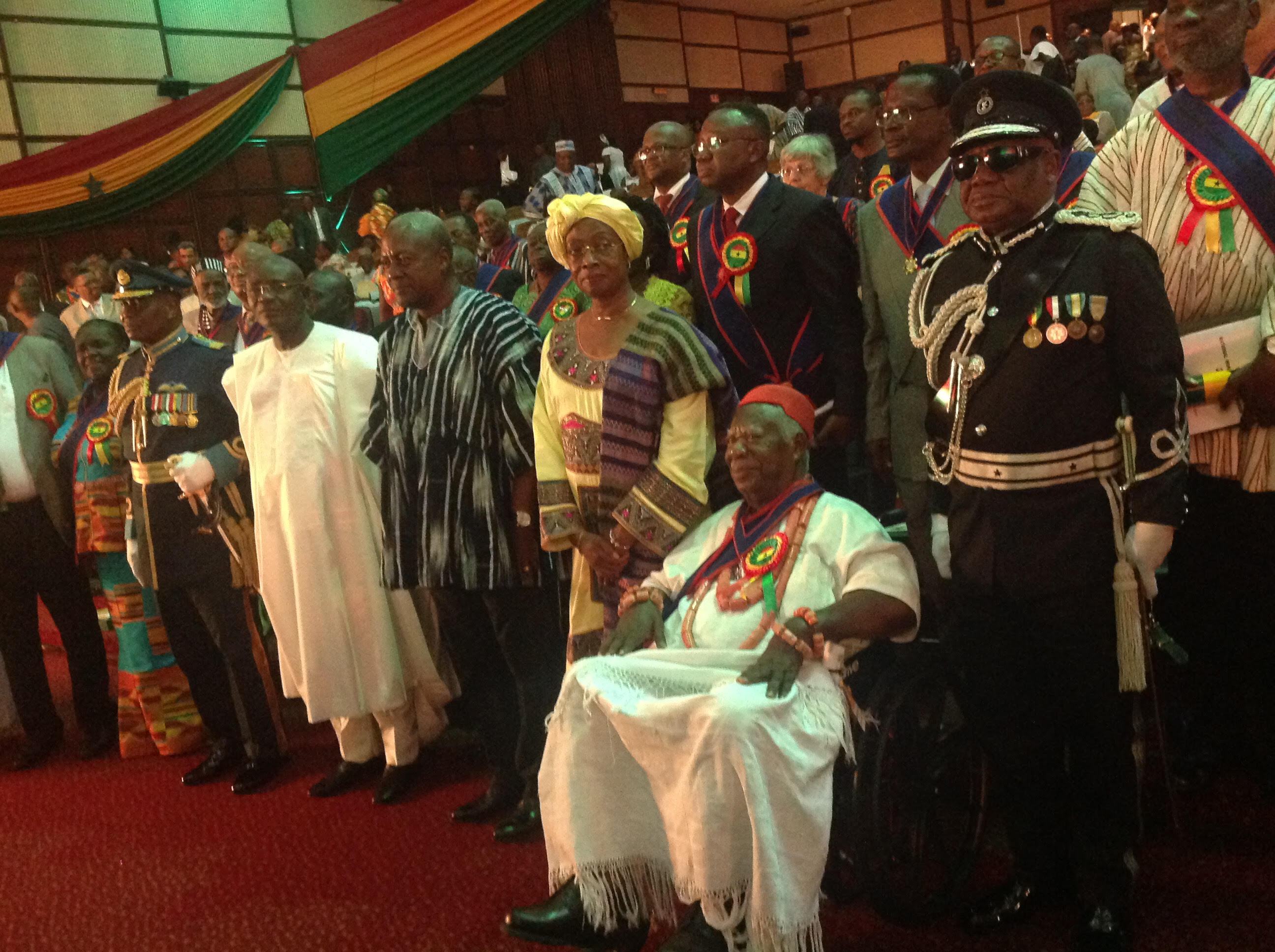 Professor Chukwuka Okonjo, Obi of Ogwashiukwu and NLC Trustee on Saturday 29th October 2016 received the highest civil national award from the Government of Ghana.
The award was conferred on him by President John Dramani Mahama in recognition of his stellar and distinguished contributions to the country's education system.
Professor Chukwuka Okonjo, father of the two-time former Minister of Finance, Dr. Mrs. Okonjo-Iweala of Nigeria is a renowned Mathematician and Economist who worked for a long time in Ghana as a United Nations staff and later as a consultant to the Ghanaian Government.
He joined the United Nations System in 1974 as an official based in New York with his duty station at Accra, Ghana as the Director of the Regional Institute for Population Studies (RIPS) at the University of Ghana, Lego, Accra. He worked as a Professor of Economics at the University from 1974 to 1985 at a time the country was going through severe economic and political difficulties.
During that time Professor Chukwuka Okonjo installed the first African population information network popularly known as the Population Information and Documentation System for Africa (POSA) valued at $350,000.
He also created a 12 months Master of Arts (M.A) programs, 18 months Master of Philosophy (M.Phil.) and 36 months Doctor of Philosophy (Ph.D) degrees in Population Studies at the University. Over 437 post graduate students successfully completed their studies under his leadership.
Professor Chukwuka Okonjo later left the United Nations in 1985 and worked as the Education Adviser to Ghana's Minister of Education and Culture where he was instrumental in conceptualizing and implementing several reforms in the structure and organization of the Minister.
Some of the reforms include reducing the length of pre-tertiary education from 17 to 12 years, increasing secondary school admission from 26,000 to 260,000 and growing primary school enrolment at a rate of 12% per annum (twice the rate approved by the World Bank for Ghana).
In recognition of his outstanding contributions, Professor Chukwuka Okonjo was accorded the National Service Award in June 1982 for the support he gave to the National Service Scheme of the Ghanaian Government.
Other renowned persons who also received the honors include Globacom Chairman, Dr. Mike Adenuga, Jr., John Henry Martey Newman, Nana Ato Dadzie, Professor Kwesi Botchwey, Nana Kwame Akuoko Sarpong, Ato Kwamena Ahwoi, Joseph Henry Owusu Acheampong, Dr Kwabena Duffuor and John Sackah Addo.