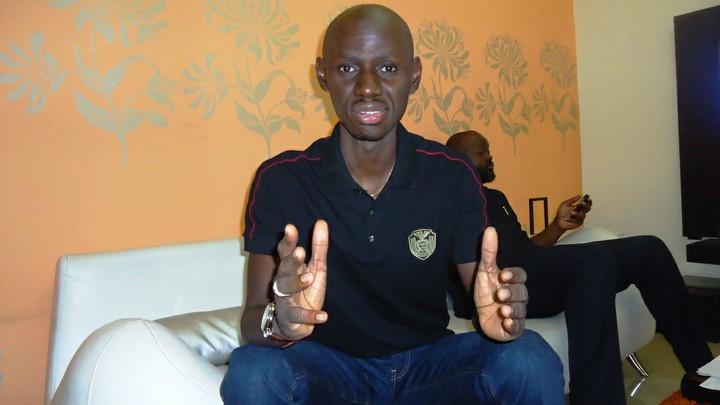 The South South zonal Chapter of the All Progressives Congress (APC) on Friday announced the suspension of the Deputy National Publicity Secretary of the party, Comrade Timi Frank from the party.
Announcing the suspension, the National Vice Chairman in charge of the Zone, Ntufam Hilliard Eta said the zonal leadership of the party will recommend the expulsion of Comrade Timi Frank from the party to the National Executive Committee in accordance with the party constitution.
Eta said: I received the report of the disciplinary committee setup to look into the allegations of embarrassing utterances and anti-party activates by Mr Timi Frank, the Deputy National Publicity Secretary of this party. Incidentally, he's from Bayelsa in the South South zone.
"In furtherance of satisfying the provision of the constitution of the APC, I had to call for this emergency meeting of the zone and after very exhaustive deliberation, the zone has arrived at the confirmation of the disciplinary committee's report that one, Mr Timi Frank be suspended from the party forthwith in line with article 1 (d) and (f). Having been accepted by this house, Mr Timi Frank hereby stands suspended by this party.
"Number two, this zonal committee shall recommend to the National Executive Committee for the expulsion of Timi Frank from this party in line with Article 21 D, H (2 and 3) of our constitution. This is the resolution of the South South Zonal Executive Committee."
Eta dismiss claims that the zonal executive committee was hasty in suspending Timi Frank inspite of efforts by the APC Governors forum to reconcile the warring parties.
He said "the tenet of our party's constitution stipulates that petitions should be swiftly treated. Concerning what the Chairman of the governor's forum is doing, it is not in conflict with the party maintaining discipline within its ranks and file, it is not running at opposite direction. We are attempting to grow our party, it does not therefore mean that we'll not be alive to our responsibilities with regard to maintaining a disciplined membership of the party."
On whether the party may reverse its decision if the man in question apologise, he said if that is provided for in the party's constitution, the zonal executive committee may be compelled to look at that matter from that perspective.
He said further that despite Frank's claim that the zonal executive committee lacks the constitutional power to prosecute him, he cited the Article 21 of the party's constitution saying "the party shall have power to discipline party members, the power shall be exercise on behalf of the party by the respective executive committee of the party at all levels.
"Timi Frank is a member of the NEC, a member of the ZEC and a member of Local Executive Committee and State Executive Committee and World Executive Committee, any of these executive committees can look into petitions against any member."