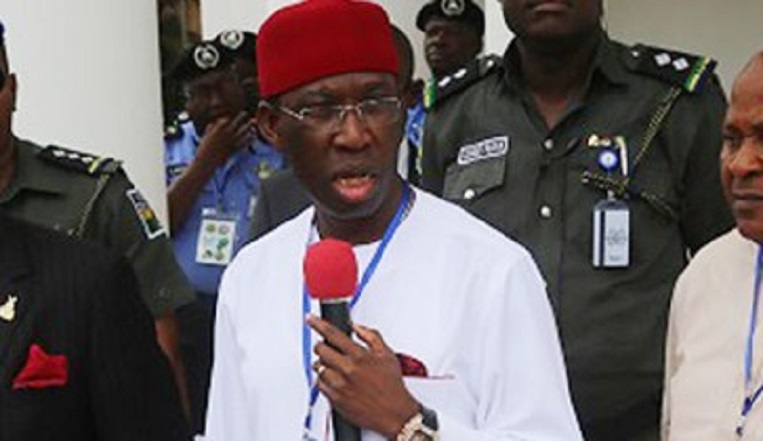 … As Ibori's Daughter Fumbles Over Father's Tribute
Ahead of the 2019 general election, the Peoples Democratic Party (PDP) in Delta State has begun the wooing of members especially those the party perceived as political big wigs who defected from the party after the 2015 election which produced Senator (Dr) Ifeanyi Okowa as governor of the state.
A mild drama ensued at the Valedictory/Tribute Session for the first civilian governor of the state, Olorogun Sen. Felix Ibru, held at the Unity Hall, Government House, Asaba, when a former Commissioner for Housing who was later drafted by former Governor Emmanuel Eweta Uduaghan to Government House as Chief of Staff, Chief Paulinus Akpeki, stated that he has forgiven his political enemies during his tribute to late Ibru.
Chief Akpeki who defected from PDP to the All Progressives Congress (APC) at the expiration of Uduaghan's administration said, "I have forgiven all my political enemies".
When the former Chief of Staff left the podium, one of the Masters of Ceremony, one Sunny, a PDP card carrying member seized the avenue to call on Akpeki to return to the party.
He called on the PDP Chairman, Barr. Kingsley Esiso to immediately embrace the erudite politician as a way of welcoming him back to the party.
Meanwhile, the daughter of embattled Governor James Onanefe Ibori, representing Ethiope West constituency in the Delta State House of Assembly (DTHA), Erhiatake Ibori, received jeering from guest as she was unable to read the father's tribute fluently, fumbling on each word in every line.
Her failure to articulate the tribute confidently aroused commotion and rowdiness in the hall by guest whose hope and confidence were dashed as the lawmaker could not get the attention of the audience who were gathered in honour of the late icon.
Erhiatake, who is the Chairwoman of the House Committee on Finance and Appropriation, walked on stage boldly with Queens English to read her daddy's accolade disappointed the mammoth crowd when she virtually made uncontrollable mistakes in the five paragraph compliment on behalf of her father who is serving jail terms far away in London prison for money laundry in honour of late Ibru.