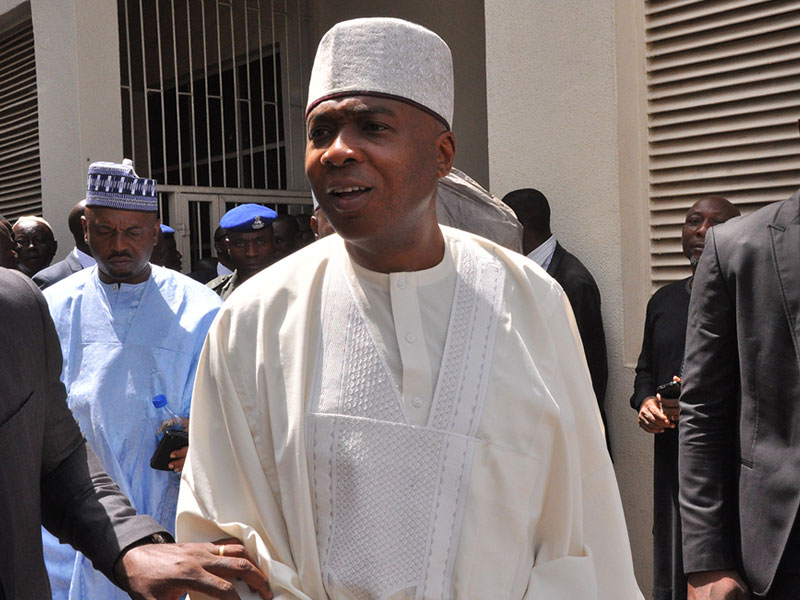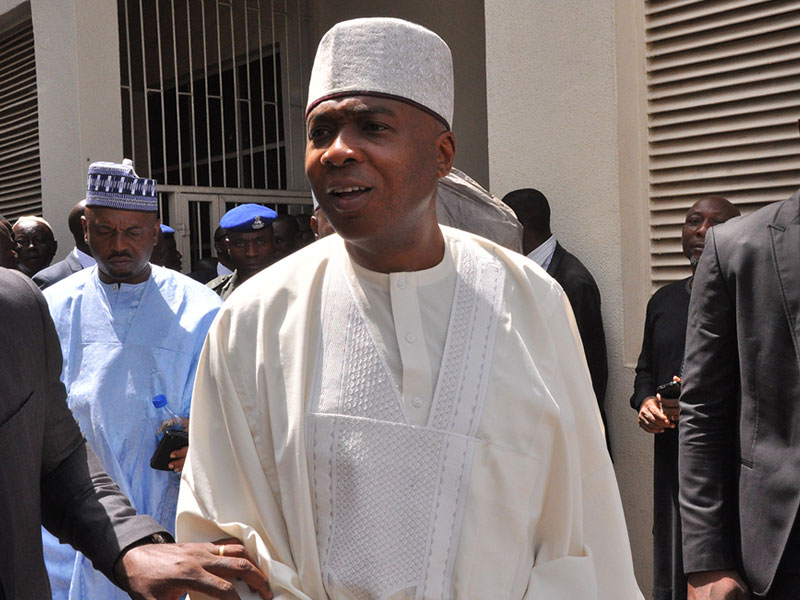 Recently, the 8th Senate marked its one year anniversary in the office. By this time last year, the fallout of Senator Bukola Saraki's emergence as senate president, consumed the attention and energy of almost all the political pundits in the country. Not even the octopus with highly metaphysical powers, gave Sen. Saraki the least chance of surviving as senate president for the next legislative year. But here we are—Senator Bukola Saraki still piloting the affairs of the Red Chamber as number three citizens—with unalloyed bipartisan support of majority Senators. The work of legislating still went on irrespective of all the distractions, tantrums and media hordes unleashed on him. It got to a boiling point that "Saraki-must-resign" became a National Anthem.
All manner of treats were made by those whose aspiration to control National Assembly from their bedrooms, was truncated by Saraki's resoluteness cum political mastery. The first salvo was his wife's summon by the EFCC. After it, came Code of Conduct Tribunal trial and subsequently forgery suit. Senate President Saraki was almost served warrant of arrest before his arraignment at the Code of Conduct Tribunal. The photograph of his, taken when he was docked at CCT, was celebrated, circulated and published by the media, as if it was a death sentence conviction passed on him. Not minding all the hullaballoo about his persecution cloaked as trial, shenanigans and conspiracy of political godfathers, Senate President Saraki got one of his strengths from the words of Martin Luther King, Jnr, that, "The ultimate measure of a man is not when he finds himself in a place of comfort or pleasures but when he sees himself in the midst of controversies and challenges."
Sen. Saraki's ability to weather the storm of political hurricane could not have been possible without undivided, unreserved, uncommon and untradeable support from Senators like Dino Melaye. Like or hate him, Senator Dino Melaye has shown resolve, indefatigability and unwavering stance to stand for what he believe in against all odds. He is a student of Martin Luther King, Jnr School of thought that any man who cannot stand up for what he believe, would fall for anything. Senator Dino Melaye has been threatened, assaulted and called names, just for defending legislative independence cum principle of separation of powers, as epitomized in Sen. Saraki's Senate Presidency.
Sen. Dino Melaye, to some propagandist online media platforms, is a marked man, whose reputation must be tainted, destroyed with all kinds of unprintable and conjectured fallacies, to portray him in bad light. Sen. Melaye's "albatross" that incurred media attacks for him, is his "un-negotiable" loyalty to Sen. Saraki's Senate Presidency. As mark of courage and sheer display of resoluteness and dexterity, Sen. Melaye replied his critics with the following one-too-many quote addressed to Sen. Saraki: "My brother and friend Sen. Bukola Saraki, if you have one trillion supporters, I'm one. If you have one billion, I'm one. If you have one million, I'm one. If you have one thousand, I'm one. If you have only one supporter, I'm one. And if you have no single supporter, it means I'm dead. No shaking. Four years is too sure." This is true loyalty, rare in our political firmament!
For purpose of clarity and spirit of objectiveness, Sen. Dino Melaye's steadfast support for leadership of 8th Senate, is not for Sen. Saraki alone, but protection and preservation of sanctity of legislative independence. National Assembly remains the symbol of democratic governance. If total freedom of legislature is tampered with it or compromised, Nigerians can as well bid true democracy farewell. If not for the unyielding posture of the likes of Sen. Dino Melaye, as regards their support for leadership of 8th Senate, Senate President Bukola Saraki would have been impeached by now by forces of tyranny, and a puppet senate president imposed on the Upper Chamber, to act the script of external agents of authoritarianism, which would have in no distance time turn Nigerian's nascent democracy into constitutional dictatorship—where the president has succeeded in pocketing all the arms of government, to advance his whims and caprices.
The recent altercation on the floor of Senate between Senators Dino Melaye and Oluremi Tinubu can be attributed to grievances that emanated from election of principle officers of 8th Senate. I may not have the luxury of space to debate merits and demerits vis-à-vis apportioning of blames as who said what, but one takeaway from that squabble, is that some people still find it hard to believe that election for presiding officers of 8th Senate has been contested, won and lost. Those who did not have their way, should give peace a chance for stability of Red Chamber and overall interest of Nigeria's democracy. Senators like Dino Melaye, who campaigned and midwifed Sen. Saraki's enthronement as senate president, should not be made to suffer for expressing their constitutional rights to vote and be voted for.
I have observed Senate President Saraki presiding over proceedings with keen interest and rapt attention. One major exhibition of leadership prowess by the most persecuted senate president in Nigeria's political history is Sen. Saraki's capacity to remain calm, focused and meticulous in the midst of all these trials. Only public official, whose genetic makeup was configured with leadership chromosomes from birth, could be in the middle of such turbulent political storm without losing his stem cum temperament. His unparalleled deploring of emotional intelligence in handling excesses of his ardent critics is second to none.
It is also irrefutable assertion that Deputy Senate President Ike Ekweremadu's proven wealth of experience and leadership acumen, is robbing off on Saraki's Senate Presidency. That explains why those who thought that CCT trail of Sen. Saraki would destabilize Senate, decided to introduce trumped up charge called forgery, just to rob in DSP, Ekweremadu.  Sen. Ekweremadu's unalloyed and undiluted loyalty to his boss—Sen. Saraki, closed every loophole anti-Saraki elements could have used to unseat him.
On Thursday, 21st of July, when Senate started its annual recess, Senate President Bukola Saraki displayed spirited leadership at its fullest again. The reshuffling of Senate Standing Committees to accommodate members of defunct Senate Unity Forum was the last masterstroke that brokered long-awaited peace in the Senate. The acceptance of this olive branch by stanch opponents of Sen. Saraki-led Senate, has also demonstrated to Nigerians, that all the hullaballoos of trials of Senate Leadership was just a smokescreen to achieved selfish aims. It is left for Nigerians to judge, whether those who predicted, that Sen. Saraki's Senate Presidency would be displaced in short period of time, are correct or wrong.
Without fear of contradiction, Senate President Bukola Saraki has weathered the storm—it is over. It pays to remain resolute and unperturbed, when face with adversities of life, whether natural or political.
–
Nwobodo Chidiebere wrote in from Abuja.