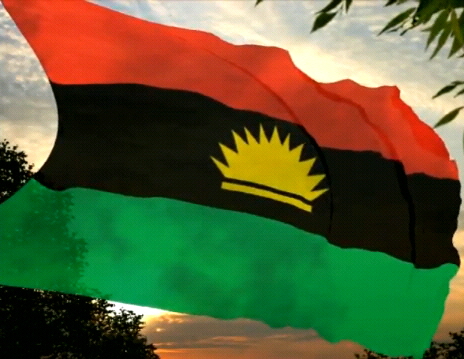 A pro- Biafra group, Biafra Liberation Council (BLC) has called on the Niger Delta Avengers (NDA) to stop hiding under Nnamdi kanu's detention and struggle to liberate the Niger Delta region, to perpetrate criminal activities.
In a statement signed by Mr. Austin Ndukwu and Dom Offornwoke, the group said the activities of the Niger Delta Avengers is not in tandem with the aspiration of Biafra agitation, stressing that they have brought hardship and sufferings to the same people they seek to liberate.
"They should stop hiding under support for Biafra cause and Nnamdi Kanu's detention to carry out criminal activities. The Niger Delta Avengers are yet to categorically state what they want. They should know that the time to hoodwink people is over.  Biafra people should shine their eyes before jumping into conclusions and alliances with group whose only interest is to negotiate contracts. Soon, they will seek amnesty, to satisfy the interest of their slave masters from the North; forgetting the people they claim to be fighting.
The group accused Tompolo and other ex militants of using the Niger Delta struggle to enrich themselves at the detriment of the people they claimed to be fighting for. "Where are the Tompolos, Asaris, Boyloafs, Egberipapas and others of the resource control struggle? What became of them after the amnesty was granted and during the regime of President Goodluck Jonathan? Today, they are stinking rich while the Niger Delta is still under the clutches of the parasites from the North of Nigeria. It is time we call a spade its name and stop dancing to the gallery."
BLC challenged the Avengers to agitate for the release of other prisoners of conscience including MEND leader, Henry Okah, who is languishing in South African prison, if they are sincerely fighting for Kanu's release.