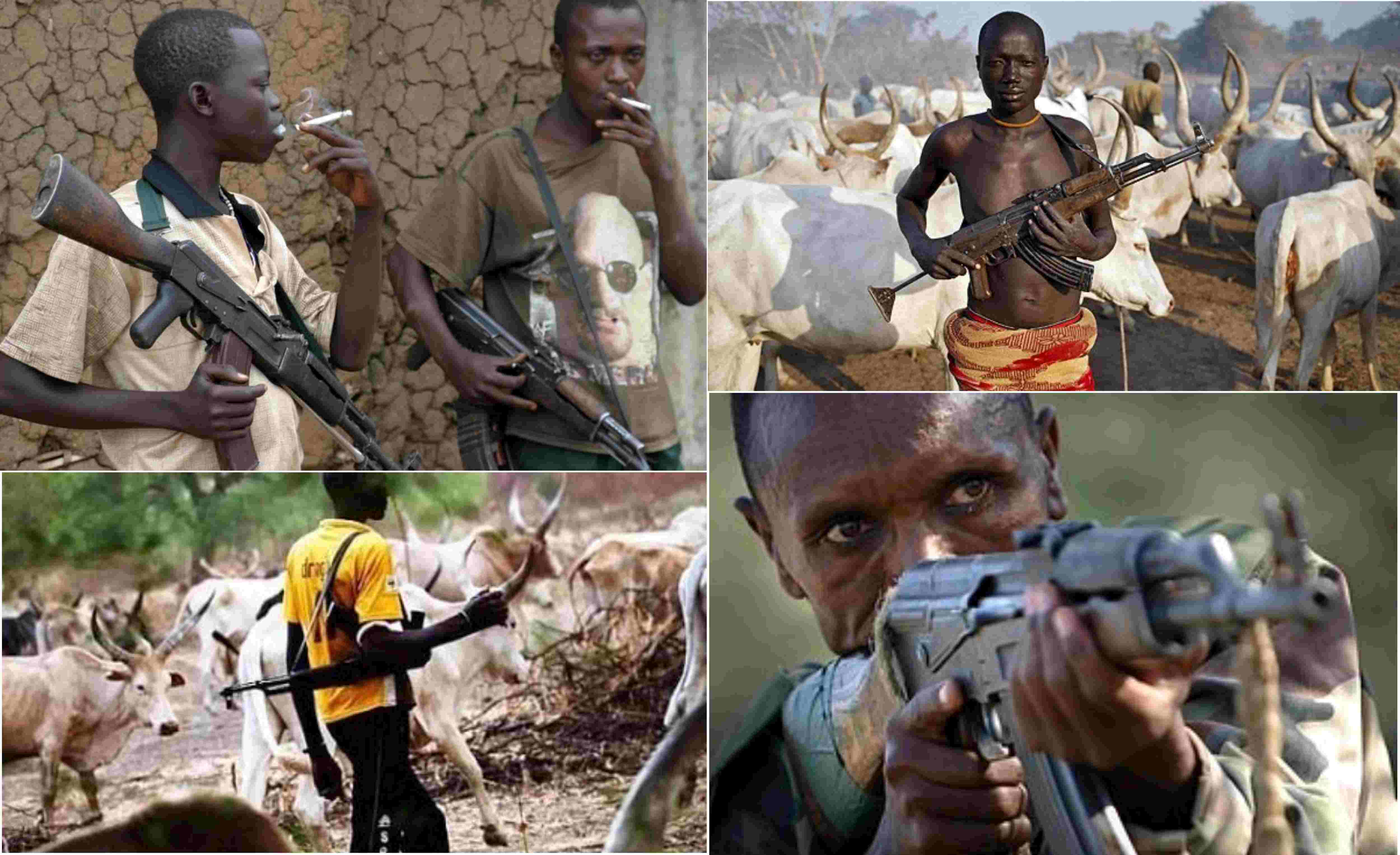 Two traditional rulers from Delta North Senatorial Districts, Ejeme-Aniogor kingdom, His Royal Majesty (HRM) Obi Anthony Onwelikwu Ogboli and Obi (Dr) Kenneth Ezegbunem of Nsukwa, have argued differently over the havoc causing Fulani Herdsmen ravaging parts of the state, the monarchs also toed different opinions over the proposed Grazing Reserve Bill which is already before the National Assembly (NASS).
The Obi of Ejeme-Aniogor, who spoke with our correspondent in his palace held the view that the cattle roasters should return to their own states where there are vast lands for their animals to graze, saying that the Fulani Herdsmen should be restricted to lands owned by the federal government instead of allowing them to graze on community lands which have been cultivated, "in the north, they have open lands which the cattle can graze. Due to the happenings around, I support that the herdsmen should return to their own lands because there is no how that they will enter the lands here that trouble will not come out and to also avoid the problem of killing, raping and destroying farm lands".
"When I have finished the traditional rites and my coronation has been concluded, I called the Hausa people to leave my community peacefully because I don't want them, they are destroying people's farm produce. But now, we heard that some cattle men entered through Nsukwa to the head of our river to drink water and along the line they destroyed crops belonging to farmers".
According to him, he sent a delegation to the herdsmen to vacate the land, "we told them to leave that we don't want trouble, as I am speaking, we are not harbouring them here but if you go to the river side, you will see their signs and some things that they have destroyed because they use to enter through Nsukwa".
He said the community has sent a Save Our Soul (SOS), message to the governor through the commissioner of Agriculture as farmers whose crops were destroyed end up lamenting with little or nothing to do, "because we have heard much about these cattle men in other communities, what they did there and how they fought the owners of the farmlands. Our people, when they cry to me, I can only send my men to go and beg them to leave our place. Nobody fought them because you know we cannot be able to fight them".
Obi Ogboli said there had not been any trace of the herdsmen attack on his land as the community has not created any vacuum of such, "because we have never attacked them and we have never used force to tell them to leave our land", noting that the community has been to the river side to inform the herdsmen not to come into their land as a way of averting bloodbath.
On the Grazing Bill, the monarch said, "if the federal government is giving them any place, they should give them from federal lands and not from community lands because there is no how you will give them from community that there won't be problem because they go with AK47 and anything they like. Nobody talks to them, in this community, if they come on the road, we beg them to please go to anywhere they give you people land", explaining that there are federal government lands reserved for use and is not trespassed by any, "it is such type of lands I am talking about".
On Buhar's silence, he said, "we should only shout for him to say something. Let him carry these people to the north and let him come out openly and tell his people to remain there or they should go to the north".
On the well-equipped but abandoned health centre in the community which has been over grown by grasses, Obi Ogboli said there is no smoke without fire as no government would spend tax payer's money on a facility and abandon it, "I am still waiting for them to come and commission it. If they commission it, I will go for equipment so that work will commence there".
But the traditional ruler of Nsukwa kingdom, Obi (Dr.) Kenneth Ezegbunem who also spoke in his palace however noted that the herdsmen should be allowed to stay while the grazing bill should be test run to know its viability but lamented that the change slogan has brought untold hardship on Nigerians.
Hear him, "well, in my place here, it is God that is doing it for me because if God be with you nobody can be against you, otherwise I know what we have been seeing in Nsukwa here. Do you know how these people enter? They comes in through the interior places where they know natives do not reach. They will open it up, converse with somebody who is staying in the camp, gives the person money to rear their animals and the king will know when problem has erupted".
He continued: "I saw it here this year, what I did immediately was that I sent my security to go to the area to tell them to come to the palace. When they came, I asked them, who gave them the land? They said it was a certain man with the sum of N80, 000. I told them go and take that money from the man, I am the king here and I cannot take money from you for anything because you are on your own by transacting such business with anybody and really by the grace of God, after one week, they left".
Dr. Ezegbunem posited that the herdsmen are looking for loophole for war, pointing out, "that is the secret behind all these things, and they want us to fight again. Then what are you fighting for? He asked.
He accused the police of arresting, molesting and sending people caught with mere knife to jail, while Fulani Herdsmen in possession of AK47 are allowed to move around freely without any question, "what the government is supposed to do, is to carve a place for them where they can stay in each state to rear their cattle".
On the grazing Bill, he said, "people are speaking against it because when you give them that one step, they may further take another and there is nothing we can do but it is good for government to give them a place with caution", "can we now say they should stop bring cattle or not to rear it? He asked.
"In Nigeria, I know that anything you want to introduce, it is always hard but let us introduce it and watch if it can work but if it didn't, we stop it", even as he commended the state government, the police and other security agencies for their proactive stance to curb the excesses of herdsmen while he tasked both state and federal governments to create a grazing reserve for cattle reares, advocating that punishment should be melted on those that flout the order.