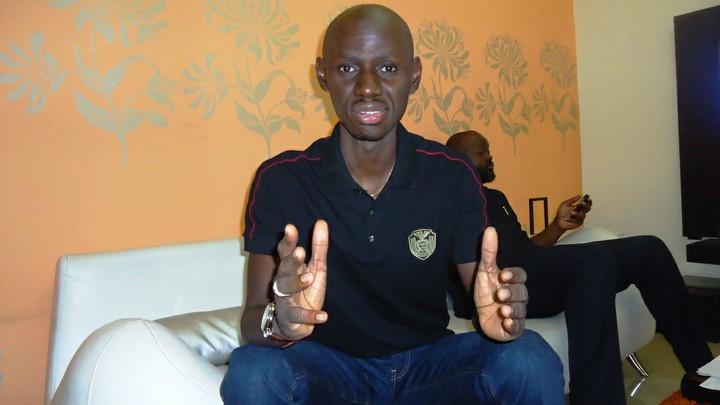 Deputy National Publicity Secretary of the governing All Progressives Congress (APC) has accused the leadership of his party of treating those of them that decamped from the People Democratic Party (PDP) unfairly.

Loading ...
Frank also alleged that it is because he came from the PDP that is why the leadership of his party has refused to allow him speak for the party in acting capacity.
Speaking in an interview in Abuja at the weekend, on the crisis rocking the party, Frank, however, called for a true reconciliation committee that will ensure a united party.
"I believe for some of us that came from the PDP, we've not been treated fairly. Tell me, if this party (APC) has been treating us well, why would they refuse me to speak? I still repeat: Is it because I came from PDP to join the party? Today, they have turned some of us to be like an outcast within the party.
"And that is why when my chairman made that statement about the Senate President that the party does not mind if the PDP takes over the position and so on. Shortly afterwards, because of some pressures, he came back to fine-tune his statement by saying that the party still wants to hold the position. But he never denied making the statement. How can you allow your number three citizen, no matter what…….? It's because the party is not mediating between the executive and the legislature.
"The party has every power, to go to the president, to appeal to the president, to make it clear that this issue is not just about Bukola Saraki. This is beyond Saraki. It could be anybody. Anybody could be in his shoes. As a party, we've not been able to take a position that will please Nigerians. What is happening to Saraki is not just Saraki but it's something that is making Nigerians to look at APC as a party having issues. Our chairman came out to demonstrate that statement.
"I don't want us to have a scenario whereby we have power today and in the next four years we're not in the office. We worked hard to bring this change and we must defend this change. This is because we have a president that has the goodwill to deliver the change agenda. But how you can do that lies on the party?"
While calling for a reconciliation committee to bring back the party to the right track, Frank said: "The best way we can resolve the crisis in the party is to first of all acknowledge that we have problem. After acknowledging that we have problems then we should be able to go round within our leaders or set up a reconciliation committee to reconcile all differences.
"But today, as I speak, no reconciliation process has been put in place at the centre to harmonise all these issues. That is why they're talking about suspending (Senator Rabiu) Kwankwaso in Kano. Go to Kaduna, they're talking about suspending Senator Shehu Sani. Go to Bayelsa, the former Governor Timipre Sylva has been suspended by the party."