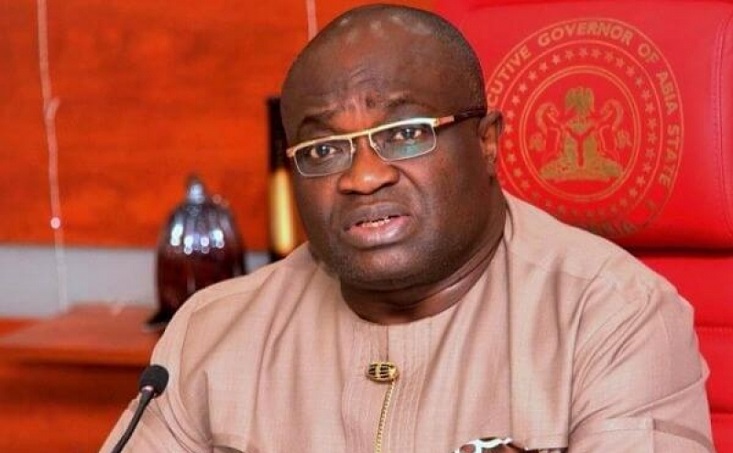 *Says 71 of their members have died out of frustration
*Raps Ohanaeze Ndigbo
Loading ...
Workers disengaged from the Abia State Civil Service in 2011 has accused Gov. Okezie Ikpeazu of deceit over his administration's claims that that the disengaged workers numbering over 4,000 have been recalled to service.
The workers also berated the pan Igbo socio political group, Ohanaeze Ndigbo for its continued silence over sack of workers from others Igbo states while retaining non Igbos by the Abia State government.
They stated that 71 of their members have died out of frustration arising from the wicked policy, stressing that Gov. Ikpeazu's deceitful attitude over the fate of the disengaged workers, has compounded the problem.
Some of the workers who spoke to 247ureports.com in Umuahia, lamented that only 5% of the disengaged workers have been reinstated while the greater majority are still roaming about the streets, and accused the government of playing politics with the situation.
The workers who were mainly teachers who have served not less than 25 years, lamented that they have suffered deprivation and their children withdrawn from school, while others had gone from relocating from flat to one room apart and being forced to relocate to the their villages.
A disengaged teacher who did not want her mentioned, said, "My life has never being the same since I was disengaged. I lost my husband in 2012, my children no longer go to school; they now hawk goods to ensure that we get food. We have relocated from the 3 bedroom apartment we lived in, to one room with 5 children. It has not been easy; we are suffering. I'm only pleading with Gov. Ikpeazu to rethink this wicked policy."
According to one of the affected workers who gave her as Gladys, we are worried that the government chose to lie instead of making serious efforts to recall the workers or pay them off. Gov. Okezie Ikpeazu came to power saying he is a governor for the common people, but from what we have seen so far, he is not different from others. The last time they called us, it was all talk, talk and we filled forms and nothing has been heard again. They keep telling lies on how all the workers had been recalled. The truth is that majority of the disengaged workers have not been recalled. All they are saying is lies. Only 5% of the workers were recalled and since then, nothing has happened. Some of the people recalled are yet to be paid a single salary. The over 4, 000 workers Let them pay us our 5 years arrears of salaries since 2011.
"71 of our members have died. Our children have dropped from schools. Some have packed to their villages. We were disengaged from service because we were not from Abia state. While people from non Igbo states have been recalled, those from Igbo states are still roaming the streets begging to be recalled for work in their father's land. This is happening when people from Abia state are still working in Imo, Enugu, Ebonyi and Anambra states? Tell me, where is the so called Igbo unity they talk about? Even Ohanaeze Ndigbo has not said anything s5nce we were sacked.  Is this how we are going to get Biafra? If they no longer want us, they should pay us off. We should not go empty handed after 35yrs of service."
Several attempts to get the reaction of the Abia State government through the Commissioner for Information, Mr. Bonnie Iwuoha proved futile as he failed to take calls and text messages sent to his mobile number; 08062738005.