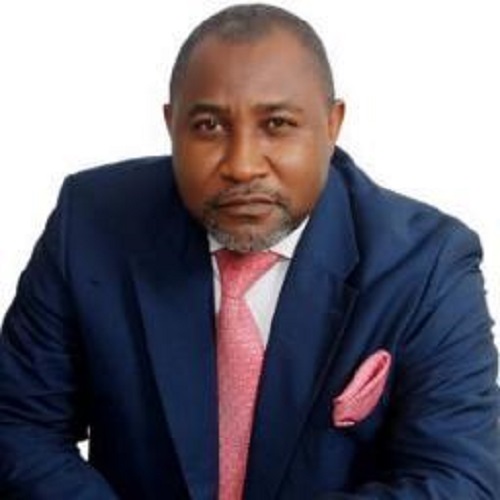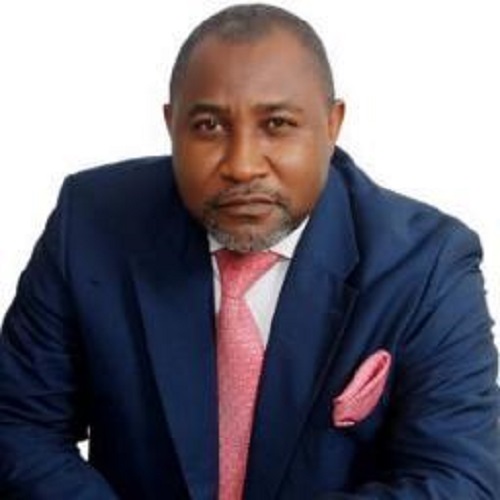 March 6th, 2016 was another  bad day in Nigeria for road users and its nation's leadership. Indeed, If put in candid and fearless perspective, it will remain a vital remembrance day that Nigeria citizens ought use to ask its leadership to conscientiously examine its concern for their safety on the roads.  The referenced day, best described as Black Sunday recorded the dreadful loss of Barrister James Ocholi, Senior Advocate of Nigeria, erstwhile Federal Minister of State for Labour along side his dear wife, Blessing and son on the Kaduna Abuja Highway.

Isaac Boro Fought With Nigeria Against Biafra. Was He a Legend or A Betrayal To The People Of Niger Delta
Betrayal (69%, 414 Votes)
Legend (31%, 183 Votes)
Total Voters: 597
Loading ...
The late James Ocholi was a major player in the ruling APC party of Nigeria but he humbly exemplified the traits and values of a patriotic Nigerian by abandoning his personal political ambition of being a potential first citizen of his state and many lucrative commercial interests to honour the call to National duty as Minister. Perhaps, as a reciprocation of God's blessings upon him, he dedicated his special passion and unique talents to serving his God and expressing generosity to many people. By reasonable coincidence, it is on record that the late James Ocholi, one of Kogi state's highly respected and influential politician died on his way back from a thanksgiving service.  What the Ocholis may have thought was a short trip to appreciate God in their own way, has now turned out to be an eternal journey.  May their souls rest in peace and may God's mercy be upon them.
For now, there has been an outpouring of grief to the surviving Ocholi's. Even some key opposition members in the PDP that had publicly claimed that the leadership of the late Ocholi's ruling party is vindictively thrusting them into prison, found time and space in their hearts to remark commendably on the late Ocholi. In the words of the Deputy Senate President Ike Ekweremadu, a top notch of the opposing PDP, "the incident, which bleeds the heart, is not only a grievous loss to the Ocholi family, Mr. President and the All Progressives Congress (APC), but also to the nation in its entirety".  Also, the immediate past Governor of Kogi State, Capt. Idris Wada, though from a rivalry political camp with the late Ocholi,  in commiserating with the people of their state remarked that "the death of Ocholi is a big loss to the Igala nation in particular and humanity in general'. Without a doubt, the demise of the Ocholi's has come with various expressions of shock, grief and deep sympathy from arcross the board.  The high and mighty have remarked, colleagues, friends and the less privileged persons have commented  but they all reflect a long list of profound sorrow on a highly preventable death.  James Ocholi was full of potential and promise but sadly he ended his dreams and journey of life through a road crash.
Infact, about three months ago when I decided to take a temporary break from active politics, one area that attracted my attention was the worrisome and unnecessary road deaths. As a media person and politician, regular use of Nigerian roads was a pre occupation.  In my road trips, I have witnessed firsthand road crashes and near miss incidents. In all, the truth is that in as much as I have always recognised in my past articles that on the many bad roads of Nigeria, every road user is a potential victim, the manner the Ocholi's died remains an   incomprehensible tragedy.
As preparations are on going for the burial of the Ocholi's, condolence messages and tributes have not ceased.  Naturally, Nigerians are generous with condolences but after the burial they quickly get consumed with their personal struggles and the exchange rate. In my experience, if nothing is done to immortalize the Ocholi's, our memories of them and the lessons learnt from the unfortunate road phenomenon which terminated their lives will fade in a very short period. Thereafter, they will just be part of the ever mounting statistics on Road Traffic Injuries. So, before we fall back to our usual attitude of forgetting the contributions of the dead, it is important that we initiate appropriate actions that will enable us to fully understand what happened and how we can prevent  similar tragedies from occurring in the future.  Otherwise, our sympathies for the Ocholi's will be shallow because Ocholi's loss is a national tragedy and a good reason for a continued discussion on road safety.
Though every road crash has its own macabre signature, the manner of the exit  of the three Ocholi's is heartbreaking history  that should remind Nigerians that we are all vulnerable on the roads and if we do not confront the real reasons why the Ocholi's died the way they did, bad things will keep happening to good people and those we love on the roads. Specifically, the loss of James Ocholi is another needless death that has exposed the lingering delusion of the Nigerian government's efforts on road safety development. This is why we must move past grief to righteous anger in confronting road deaths as a collective neglect.
It is good that the management of the FRSC has provided the result of its preliminary investigation and associated the reason of the  crash with speeding too fast but  the real cause of death remains disputable with no significant evidence because some people that get involved in more severe road crash even survive. Thus, so much uncertainty still lingers on the presumptions of over speeding and we must not forget the fact that there are many other issues that require thorough investigation. According to eye witness accounts, the new SUV which the Ocholi's travelled in though on top speed, lost control, veered off the road and  somersaulted severally. It is possible the victims had multiple injuries but response for them was nowhere near.  There were no first responders with knowledge of what to do. The first callers at the spot of the crash, most likely other road users including his convoy members were helpless. The only effort of bystanders like in similar incidents is the capturing of the accident scenes and victims with phone fitted cameras without necessarily thinking of what to do that could have kept the victims alive until medical help arrives.
Unfortunately, even those that accompanied the late Ocholi's on the ill fated trip may have had their guns to protect him from insecurity but there is no indication that any of them had simple  knowledge of first aid administration. In fact, aside the FRSC's assumptions, the truth is that no one can actually state the final cause of their deaths whether it was heart attack after or during the incident, expired tyre  or possible epileptic condition of the driver, the cause remains a wild guess. In fact, nobody has investigated the driver's phone to confirm if he was making a call or even checked his Blood Alcohol Content  level especially for a person coming back from a social event but what is certain is that the Ocholi's did not have appropriate and timely medical assistance. Which is not even a fault of the FRSC. If the truth be told even if the FRSC had arrived at the scene in a timely manner to what extent are their rescue vehicles equipped to handle such seeming complex situations?  FRSC is neither in need of ideas, quality staff nor vibrant management but it lacks proper attention and funding to meet the growing needs of road users. This is why the death of the Ocholi's demands a public  conversation that will appropriately help us reflect our national failure on the  hundred of victims that have gone the same way of the Ocholi's.  On the converse, If indeed, the FRSC was in any way right that the SUV was speeding beyond limit as even confirmed by some other road users, the death of the Ocholi's should have a disturbing effect on the non implementation of the FRSC speed limiter initiative which ought to have commenced since 2014 because speed usually contributes in increasing the severity of injuries for crash victims.
Whilst hoping that the death of the Ocholi's will prompt improved public education of road users, enhanced rescue efforts and proper accident investigation that must be aggressively pursued by the FRSC with better funding from the government. However as a mark of respect and acknowledgement of our pains on the loss of the Ocholis, in particular  for James Ocholi's contributions to the nation, there is great need to express  our grief for the Ocholi's in a positive manner. Specifically, the offer of scholarship and job for the children of the  Ocholi's are good intentions but largely insufficient and less relevant especially given that in life, James Ocholi's achievements obviously showed that he was a man that  had already overcome such struggles of paying school fees for his children or getting them employment in  public service. With all sense of modesty but candor, what the Federal Government has promised to extend to the children of  Ocholi was what James Ocholi whilst alive in  his private capacity  offered to over two hundred persons in both his native Kogi and beyond. Simply put, such gestures by the Federal government to the ordinary mind are highly appreciated, but in all good logic, they do not conform to modern realities on the expectations of the young generation that the surviving Ocholi's belong.  It is true that the young Ocholi's are now orphans by the circumstance of having lost both parents but they are no ordinary people that school fees will be their immediate challenge. In fact, no amount of financial compensation can ever replace their psychological loss of both parents and a brother. Most times, people in such circumstances get better relief when they know that  their lost loved ones lived a life of national remembrance and their gross loss could prompt a nation their father served to do something great like tackling  a highly neglected disease, as Road traffic Injuries that  stole their joy.
In any case, a vigil for the Ocholi's will take place in few days time but candlelight vigil for the Ocholi's will never be enough.  Ocholi's have exited this sinful world but we have to live with the painful memory of how they died from a highly preventable cause. As much as some persons may wish to consider the loss of the Ocholi's as sudden, such description may really not fit well in proper English language conversation because the issue of bad roads and non-existence of appropriate medical help are issues that may have compounded their situation. Sadly, the Nigerian government both past and present cannot claim they have not been forewarned on the dangers that await Nigerian road travelers. So, the Ocholi's death cannot be classified as sudden as it was highly preventable but for neglect on the side of the government.
The grief  for the Ocholi's will come and go after the burial because  Nigeria's recent history relating to people that have died in service offers no frank hope that the Ocholi's will be remembered. Nevertheless, we can make the difference with genuine empathy of immortalizing the Ocholi's  in ways that will even demonstrate to his children that  their father lived a life of remembrance and change for all. This is why the Federal Government should look beyond the issue of paying school fees to establishing a major road accident research centre named after James Ocholi whilst his rich friends should look into the possibility of instituting a professorial chair on road accident research in a university that may be either in Kaduna where the accident happened or in his native Kogi state. Such a proposed Ocholi Research Centre For Road Accident will facilitate studies on how best we can re-engineer our roads, empower the FRSC on road incident investigations, enhanced rescue and educate road users on safe road culture. Let our remembrance on the Ocholi's be illustrated through enhanced political will the Nigerian government will begin to accord to safety of its citizens that travel on the nation's many bad roads.  Infact, until proper measures are instituted against needless road deaths in Nigeria, road travel will remain a palpable horror for the young Ocholi's and the rest of us.
–
*Shaibu, a Public Communication Consultant and African Safe Communities Advocate, wrote from Abuja, Nigeria.