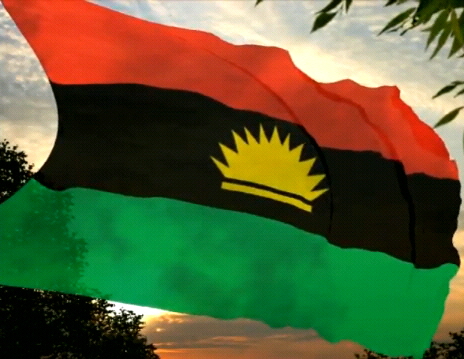 In a bid to check the upsurge of kidnapping and other violent crimes in Aba, Abia State, soldiers and policemen have begun a joint patrol in all parts of the city.
Isaac Boro Fought With Nigeria Against Biafra. Was He a Legend or A Betrayal To The People Of Niger Delta
Betrayal (69%, 414 Votes)
Legend (31%, 183 Votes)
Total Voters: 597
Loading ...
Other security agencies observed as part of the joint patrol include Nigeria Security and Civil Defence Corps (NSCDC), Nigeria Drug Law Enforcement Agency (NDLEA), and the Abia State Vigilante Services (AVS).
The joint operation "Operation show of Force", 247ureports.com gathered, would be a daily operation in the city and its environs.
Recall that the authorities of 14 Brigade, Ohafia, said it had concluded plans to relocate its tactical headquarters to Aba to arrest the increasing pro Biafra agitation and kidnapping which appear to be returning to the city.
Some of the areas which witnessed heavy deployment of soldiers and policemen include Port Harcourt road, Mosque Street, Azikiwe /Asa road junction, Faulks road/ Ariaria and other strategic places.A Police Armoured Personnel Carrier, was stationed at Azikwe by Asa road junction which had recently been the hub of kidnapping. Not less than 10 persons and 5 Sports Utility Vehicles have been seized at Azikwe/ Asa road by hoodlums amidst heavy shooting.
As at the time our correspondent visited Port Harcourt road, the National High School, Aba, which had served as a meeting point for pro Biafra agitators from where they usually march to other locations, was barricaded by security agents. A police Armoured Personnel Carrier, APC, was mounted at the gate of the school.
According to a senior police officer who spoke to 247ureports.com on the condition of anonymity, the "show of force" will be daily operation and its import is to ensure that security was beefed-up to make Aba unsafe for criminal elements that have been disturbing the peace of the city.
Reacting to the renewed security presence in the city, a resident who gave his name as Emma Nwafor said; "Police and other security agencies should improve on their response time to distress calls, if they achieve this, I bet you, it will be difficult for the criminals to operate in Aba.