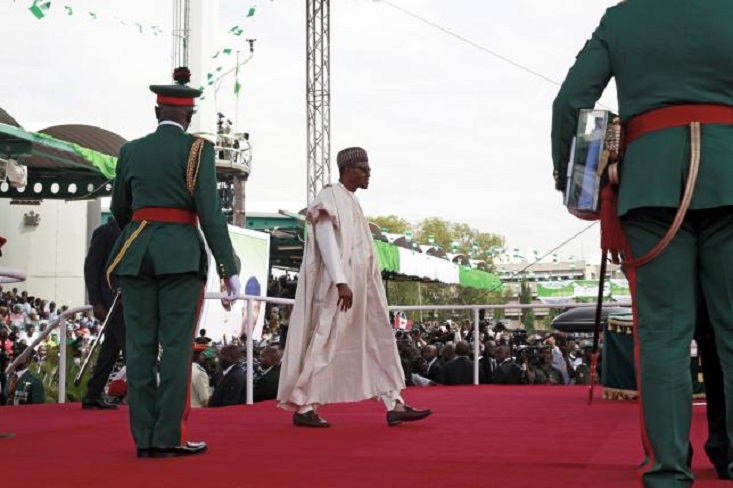 The Ohaneze Ndigbo says the present situation where none Igbo man is appointed as security chief in Nigeria  is making Igbo people vulnerable to attacks in parts of the country.
Chief Odozi Nwodozi, the President, Ohaneze Ndigbo, Abuja branch made this feeling public during a courtesy visit to Chief Ralph Uwazuruike, the founder of Movement for the Actualization of Sovereign State of Biafra (MASSOB) on Monday in Owerri.
According to him, "hundreds of Igbo people have lost their lives, and many others displaced due to ongoing violent campaign by the Boko Haram insurgency in the north-east states of Adamawa, Yobe and Bornu.''
Nwodozi hinted that most of these displaced persons who relocated to Abuja are still being confronted with more life-threatening challenges and harassment by especially in Abuja without anybody speaking for them.
" Recently, majority of these displaced Igbo people fell into the hands of fraudulent people in Abuja, where they were asked to pay N50, 000 for the construction of a shop at Karo area of Abuja.
"After building these shops, they were forced out of the shops on the condition that they must pay additional N4 million before the will take full ownership of the shops'', he said.
Nwodozi who regretted that if Igbo man is a member of Security Council such injustice would have been adequately discussed at the council, urged the president to urgently address the imbalance for fairness and equity.
He also lamented other the inhuman treatments which the Igbo people are subjected, saying "massive deployment of the military on major roads within the South-East and South-South is exposing the people to suffering''
Nwodozi who commended the non-violent approach of Uwazuruike pro-Biafra group, called on the founder of MASSOB to speak out over numerous challenges facing the Igbo people.
Responding, Uwazuruike praised the zeal of the Abuja branch of Ohaneze on matters of interest to the Igbo nation.
Uwazuruike who recently rebranded his pro-Biafra group to Biafra Independence Movement, said there was the need for Igbo people to rise up for their rights in every part of Nigeria.
"Issues of rights and privileges of Ndigbo in Nigeria were matters that our late leader Dim Chukwuemeka Ojukwu stood for and he adequately prepared me to step into his shoes on that.
"The president must not shy away from the reality that none appointment of Igbo man into security council was a deliberate attempt to make Igbo people vulnerable to attacks'', he said.
He assured to support the activities of Ohaneze Ndigbo Abuja and Lagos zones to strengthen the course of Igbo agenda.