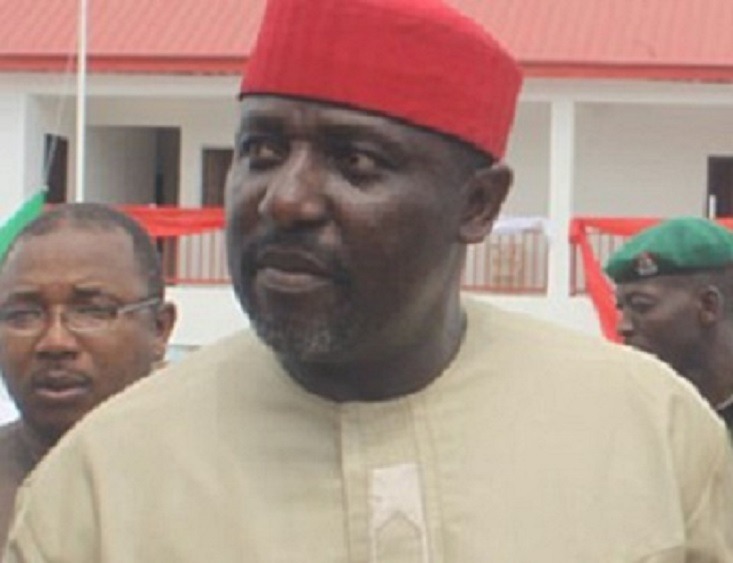 Governor Rochas Okorocha of Imo State has said that he has no regret sacking about 7000 workers from agencies, parastatals and departments.
The governor also admitted that his announcement sacking workers was a political suicide, but insisted that he did that to free the state from economic woes.
The governor had announced the sacking of the workers of 19 parastatals and agencies without salary with effect from January 4, 2016, sighting indolence and non-productivity as reasons behind his action. He also concessioned the affected agencies with a view to giving the people of the state quality service.
Speaking at a press briefing at the state government house just after his 10-day working vacation, Okorocha stated that he was aware that he was taking a political risk by sacking the workers, but he had to summon political will to take the action devoid of any sentiment.
He insisted that his government had no regret about the sack of the workers, saying that it was no longer in the public interest to keep running the agencies, parastatals and departments with huge cost on public revenue without any member of the public getting any service under the present economic realities.
Okorocha added that anyone calling for the reinstatement of the workers was not being fair to the millions of the people of the state to whom the failed services were supposed to be rendered.
He maintained that the new management of the agencies, parastatals and departments would soon begin fresh recruitment of workers and advised people willing to work to apply.
The governor gave the assurance that everybody that would be employed must be an Imo person and appealed to the people of the state to stop spreading rumours that he saked Imo people, adding that it was still Imo people that would still be employed by the new mangers of the agencies, parastatals and departments.
On his recent trip to Vietnam, Okorocha disclosed that he went to bring the foreigners to establish a fertilizer producing company which would be sited in the Egbema Industrial Park..
He also spoke of his intention to get Chinese to assist in equipping the 27 general hospitals and get them working.