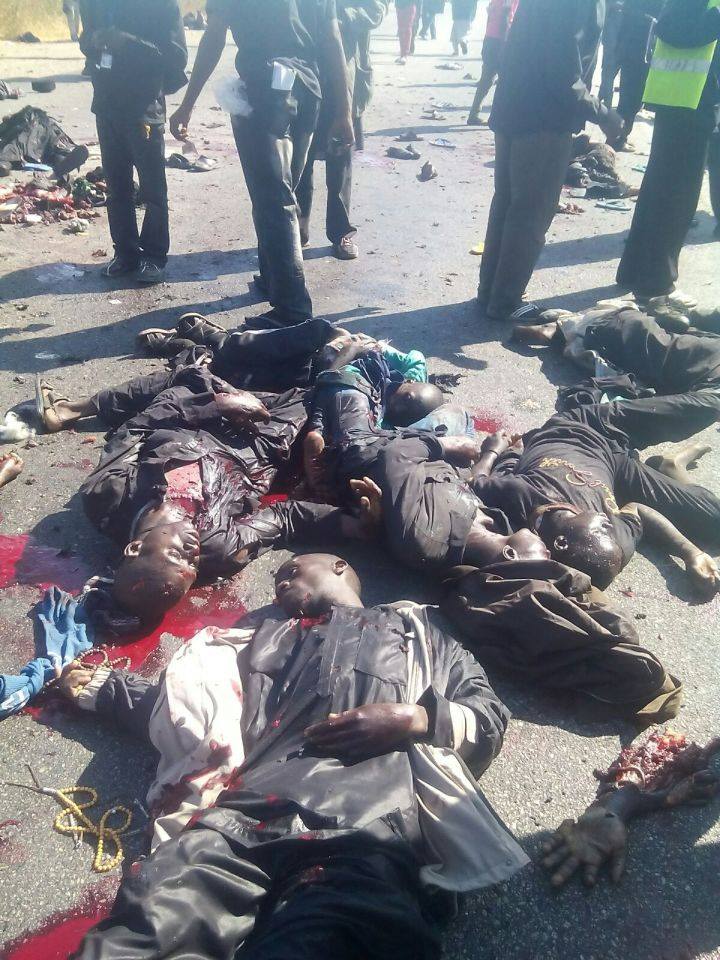 Does Buhari Have A Plan To Improve Nigerian Economy?
No (70%, 1,107 Votes)
Yes (30%, 465 Votes)
Total Voters: 1,572
Loading ...
High-Power Delegates from the leader of the Islamic movement in
Nigeria Sheikh Ibrahim Zakzaky under the leadership of Ameer of Kano
zone  Sheikh Muhammad Mahmud Turi yesterday visited those injured
during bomb attack on Arbaeen Symboilc Trekkers along Kano- Zaria
road.
In a statement signed by the spokesman of the Islamic Movement in
Nigeria Ibrahim Usman and made available to the newsmen, the 43
injured are receiving treatment  at Sir Sanusi Hospital Nasarawa and
Amina Kano Teaching Hospital all in Kano.
Ibrahim Usman said the Head of Islamic Movement Medical Association
(ISMA) in Kano, Mallam Kabiru Kabara,  conducted the Sheikh Muhammad
Mahmud Turi round.
According to Ibrahim Usman Sheikh Muhammad Mahmud Turi conveyed the
message of the Leader of the Islamic Movement in Nigeria Sheikh
Ibraheem Zakzaky to the injured.
Sheikh Turi told them that the leader of the Islamic Movement in
Nigeria Allama Sheikh Ibrahim Zakzaky prayed for them for the quick
recovery.
23 people killed by a bomb blast in Dakasoye village, Kano state
during Arba'een symbolic trek by members of the Islamic Movement in
Nigeria, were on Thursday buried at the grand Arba'een commemoration
held at the Hussainiyyah Baqiyyatullah, Zaria.
An estimate of 5,456,100 people trekked from Kano to Zaria to attend
Arba'een of Imam Hussain to recall that the trial and tribulation of
the family of the Prophet of Islam chained and dragged in the
scorching desert, after the brutal killing of Imam Husain and his
companions by forces of Yazid son of Mu'awiyyah, 61 after Hijra.
The funeral prayer was led by Leader of the Islamic Movement in
Nigeria, Shaikh Ibraheem Zakzaky after the Arba'een commemoration with
an estimate of over 17 million people in attendance.
The deceased were later buried at a special martyrs cemetery, Jannatul
Darul Rahma, located at outskirt of Zaria city, where the 34 people
killed during the 2014 Quds Day, which included 3 of Shaikh Zakzaky's
sons.