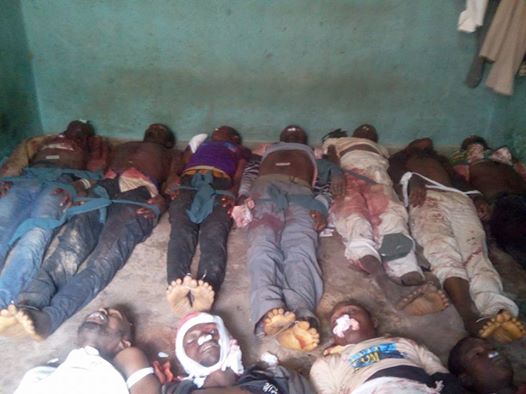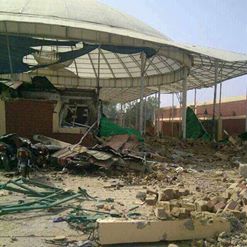 Does Buhari Have A Plan To Improve Nigerian Economy?
No (70%, 1,107 Votes)
Yes (30%, 465 Votes)
Total Voters: 1,572
Loading ...
Sporadic gunshots have enveloped parts of Kaduna State yesterday as
members of the Islamic Movement of Nigeria, IMN embarked on another
religious procession, days after a bloddy clash left many members dead
and arrest of the spiritual leader, Sheikh Ibrahim El Zaky Zaky.
Thousands of El-Zaky Zaky's Shia sect took to the streets of Kano,
Kaduna, Bauchi, Katsina, Gombe and Gusau, etc oyesterday  to protest the arrest and
unlawful detention of their leader, Sheikh El zaky zaky.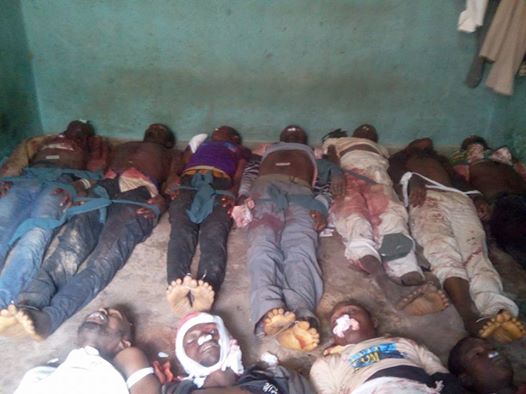 The protest march was peaceful in Kano, Katsina and other places
except in Kaduna, where the Nigerian security allegedly dispersed the
protesters with gun fire.
Source confirmed to newsmen that during the clash securities killed
over 12 people of the Islamic movement and wounded many.
The Kano protest started from Kano city Old central mosque, kanti
kwari, Ibrahim Taiwo road, Bello road and ended in the Kano central
business district known as Bata Sabon gari with a closing speech by
Mal Imam Yaquob.
The protesters, mostly clad in black with females wearing long robes
carried placards with various inscriptions such as "You should release
our leader urgently", No justification for the massacre of innocent
citizens by soldiers", "Buhari, comment on massacre of muslims", "why
should you demolish our centre" etc.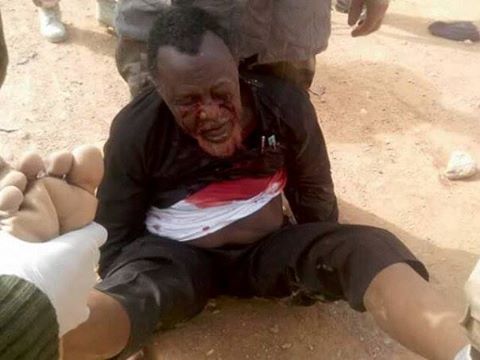 In his speech at the Kano march, Mal Imam Yaquob said the world can
see that Sheikh El Zaky Zaky is a peaceful man, at least judging by
the behaviour of his followers from this protest march.
''We are only demanding freedom and justice and the right to be
citizens of Nigeria. For no just reason, the Nigerian army is
formulating lies saying their Army Chief escaped attack from followers
of Shaikh Zakzaky'', Yaquob said.
Yaquob said such violent organizations as MEND, MOSSOP, IPOB etc are
treated with kids gloves and amnesty, but a peaceful group like El
Zaky Zaky's sect are killed on daily basis by the military.
In a related development reports monitored on Iranian media say that
the country's President, Hassan Rouhani has called up his Nigerian
counterpart, Muhammadu Buhari over the bloody clashes between the
Nigerian Army and Sheikh El Zaky Zaky's Shia sect in Kaduna on
Saturday and Sunday, which has left scores dead.
The military crackdown on the Shiites has sparked international
outcry, with protesters from different counries marching on the
Nigerian embassies to demand for immediate release of Sheikh El Zaky
Zaky.
The condemnation locally was evident on Tuesday as hundreds of
thousands of sect members took to the streets of Kano, Kaduna, Gombe,
Bauchi and Katsina chanting Allahu Akbar (Allah is the Greatest), and
demanding the release of their spiritual leader.
According to AFP, Mr Rouhani has been quoted as saying "minor disputes
must not be allowed to turn into deep differences".
On Monday, Shia-dominated Iran summoned a Nigerian diplomat in Tehran
to protest against the crackdown.
Meanwhile, Nigeria's minister of Interior, Lt. Gen. Abdulrahman
Dambazau (rtd), has arrived Kaduna State to see the situation of
things in the state.
The Shia sect has accused the army of killing at least one thousand of
its members and evacuated their bodies to unknown destinations.