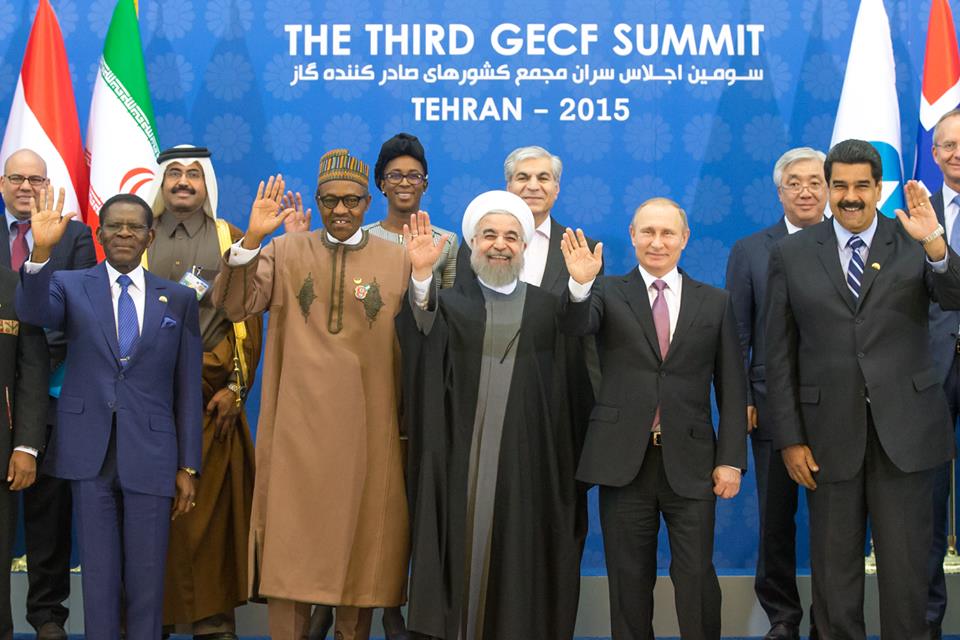 INTRODUCTION
Forget about my analytical postings in the last seven months concerning the PMB government. I am aware some people feel I have been quite too critical of his government, while others believe I have been PMB's best friend, for pointing out pitfalls and offering redemptive suggestions. Now, let's see how others view his fledgling, inchoate government.
DAN OSA-OGBEGIE
NEWS NUGGET- Bloomberg Writes Off Buhari: "He Has No Capacity To Run Nigeria"
International financial and business news giant, Bloomberg, has expressed serious doubts on the ability of President Muhammad Buhari of Nigeria to turn around Africa's largest economy and oil producer.
In a scathing analysis of the over six months of Buhari in office, the news outlet concluded that the country was on a dangerous slide with investments at an all-time low, the stock market rated as the third-worst performing globally within the period, and growth projected to slow to a 16-year low of 3.3 percent…..READ ON….http://newsnuggetng.net/bloomberg-writes-off-buhari-he-has-no-capacity-to-run-nigeria/
During campaigns for election and Buhari said he would stabilize international crude oil prices, and that he would use the Army, Airforce and Navy to secure the economy, unbelievable as these statements seem, and much as we warned Nigerians, they insisted they would vote the man even if he presented NEPA bill as his WAEC certificate. They were past reason. They were like people under a strange spell, and like sheep's led to the slaughter…NOW HERE YOU HAVE YOUR CHANGE.
ANONYMOUS
Buhari is yet to start governing Nigeria. He's getting ready and preparing. He'll be ready in 2019!
EXCERPTS FROM CHIEF DELE MOMODU'S MEMO TO PRESIDENT BUHARI:
"…The last thing your government should be telling the world is we are so broke that we are on our knees. The world laughs at us and treats us with derision because we have resources other than crude oil which should make us one of the richest in the world if we properly harness them. We must stop giving the impression that we are so impoverished when it is leadership, brigandage and a lack of focus that has failed us."-Chief Dele Momodu,CEO/Publisher,Ovation Intnl Magazine.
ANONYMOUS
Dear Dr Goodluck Jonathan. Sir, while you have gone. 1.) Those who accused you of cluelessnesss are today taking selfies at the Auto plants and with Made in Nigeria vehicles a dividend of your auto policy. 2.) Those who insulted you and insisted that the Petroleum subsidy program was a scam just approved a 0.5 Trillion naira subsidy scam payment. 3.) The Professor who claimed your successor will definitely bring fuel pump to = N40 have suddenly gone deaf and dumb while fuel prize is currently cruising around 600 naira in some cities. 4.) Those who claimed you were heading to Chad to plan more attacks on us were the first to visit Chad after you left. 5.) Your agricultural policies which yielded a lot of dividend is the next achievement your adversaries are planning to appropriate to themselves. 6.) When the Treasury Single Account was been hailed as a super invention they concealed your name and in scripted theirs, immediately it had little issues they dumped it on you, tomorrow they will claim IPPIS. 7.) They said you lacked the political will to fight insurgency yet most if not all the LGA'S you reclaimed and handed over to them have been lost with unimaginable loss of lives. 8.) Those who claimed the presidential Air fleet was too large and a complete waste of resources have spent over 5 billion naira in just 6 months fuelling the fleet and junketing from one continent to another without any thing to show for it. 8.) You said your ambition was not worth the blood of a single Nigerian you proved it by your actions. 9.) The first female Cadets of the NDA are grateful. 10.) The First set of students from the 11 new federal universities who are now in 400 level are grateful. 11.) The first Sets of students from the University of Petroleum are grateful. 12.) The First sets of Nigerian Pilots trained abroad are Grateful. 13.) The Recipients of the Presidential scholarship scheme for first class students which was recently suspended by our change agents are grateful 14.) The recipients of the Youwwin programme and the Youwwin for women are grateful 15.);The beneficiaries of the innovation in fertilizer distribution will never forget you. 16.) The 1000 Beneficiaries of the TETFUND scholarships for Lecturers in Nigerian Universities are grateful 17.) The generations that will access information via the freedom of information act (FOI) will see your signature 18.) The Millions of Almajiri pupils across Nigeria who benefited from you milk of kindness will live to testify it. 19.) Those who ply the Abuja – Lokoja Benin road will remain thankful 20.) NYSC Members who will benefit and those who have benefited from the increased of allowances from =N= 8216 to =N= 19800 are grateful. 21.) those who benefited from 6000 minimum wage to 18000 minimum wage will forever remain grateful May heaven and History be kind to you today and Always You are Still the Best President so far. God bless GEJ.
FEMI FANI KAYODE
PRESIDENT BUHARI A "BORN AGAIN DEMOCRAT"?
You say you are a "born again democrat" yet you voted against the protection of human rights at the United Nations alongside Iran, Zimbabwe and North Korea. You say you respect human rights yet you barricade Colonel Sambo Dasuki, the former National Security Adviser, in his home, endanger his life, deny him medical attention, flout court orders and make him critically ill. You say you respect human rights yet you arrest Governor Boni Haruna simply for standing as surety for Dasuki and you try to force him to abandon his friend. You say you respect human rights yet you raid Governor Attahiru Bafarawa's home and arrest and detain his son simply because he is friends Dasuki.
You say you respect freedom of speech and human rights yet you lock up Nnamdi Kanu indefinitely and your security agents shoot two unarmed and harmless pro-Biafra youths to death in Enugu simply because they were involved in a peaceful demonstration. You say that you are a believer in the rule of law yet you ordered your secret police to storm a sitting governors official home in Akwa Ibom knowing that he enjoys immunity from such matters. You say you love Nigeria yet a bomb goes off in Kano killing over 21 people and instead of coming back home to mourn your people you continue junketing around the world. You say that you want the country to change, that you believe in fairness and equity, that you are a progressive, that you believe in a generational powershift and that you want the country to move forward yet you are trying to destroy Bukola Saraki simply because he won an election and became Senate President.
NOW THIS
IBIZUGBE
I do not want a magician and I know Buhari is not one. But when you tell the world you can do something for five years in two days, you don't blame anyone when you are hold to it.
The President said Jonathan knew where Chibok girls were, he accused him of not doing enough to get them back to their families.
Buhari also lamented the poor state and ill equipment used by the soldiers and blame Jonathan for the rot and impunity.
He spoke like he had the keys that can unravel the success of the country in a month or so. His past made way for him and everyone was hoping that the thieves will all buy ticket and fly away. Now the President is blaming the judiciary for his inability to fight corruption as he promised, he is still blaming Jonathan who is no longer the President for the current problem which he had listed before and promised to fix.
I agree that it will be insane to expect him to solve every problem in six months but he has not even started. A thousand miles begin with a step and Buhari is still crawling. Investors are on the run, stock exchange market is crashing on a daily basis, unemployment is on the rise and he claimed in Iran that looters are no w returning their loot, and i am sure everyone can bear witness to the fact that no report to that effect and no one is in jail.
Again, 4 years is too small and I hope he stepS up before he encourage another bloodshed when he will not secure his second term office.
AND THIS
BUHARI'S FREQUENT JOURNEYS
PMB has so far visited 13 countries in six months, averaging over two trips per month. Too much, says skeptics, at the expense of local problems. He has junketed to Germany, South Africa (twice), USA, Niger, Tchad, Cameroun, Benin, Ghana, India, Iran, Malta, France, (UK trip on the eve of his swearing in excluded).
Locally, PMB has not visited up to six States in Nigeria. He has been globe trotting, more than OBJ, with home problems waiting in vain for solution, even direction. Till now, no economic, infrastructural or security blueprint. Some now joke that he is trying to cover up what he sorely missed in his first outing as Military Head of State, and point to his fleshening, bulging cheeks as against his gaunt, hungry appearance six months ago. There is no further talk about Chibok girls. Subsidy and security issues? We will visit these later.
LAST LINE
Are you all reading and digesting this Sunday sermon on the mount of the Nigerian Project, by Chief Mike Ozekhome, SAN, OFR?