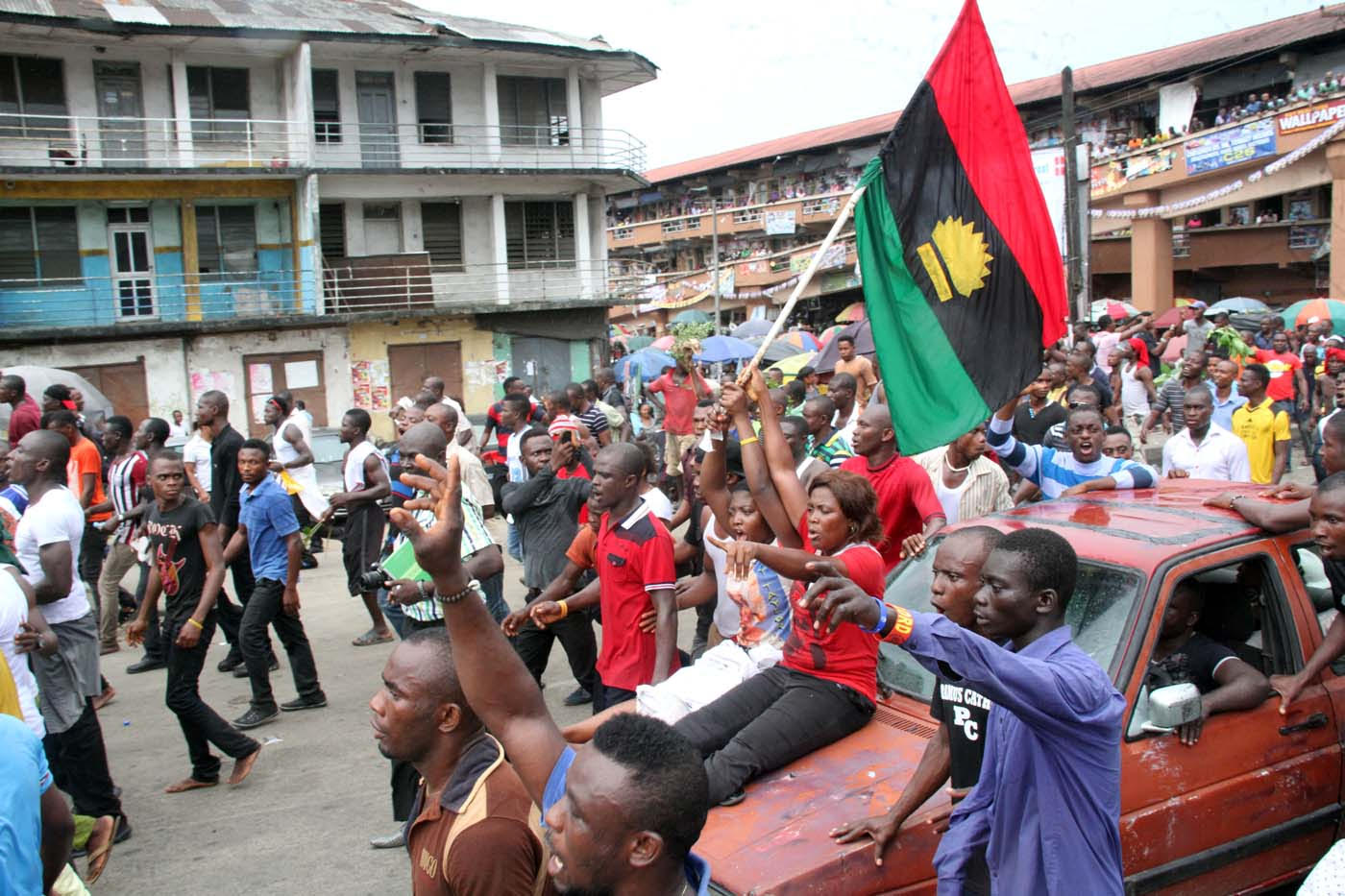 The Movement for the Actualization of the Sovereign States of Biafra (MASSOB) has said it will hold what it termed the 'mother of all protests' after the festivities if the federal government fails to release the detained leader of the Indigenous People of Biafra (IPOB), Nnamdi Kanu.
The group added that the protest will grind to a halt all activities within the entire former Eastern region which covers the Biafra territory, stressing that it will be remarkably different from past protests as the federal government would be shaken.
In a telephone interview with our correspondent, MASSOB Coordinator for Abia State, Anayochukwu Okpala said the federal government has been making serious mistakes thinking that by further detaining the Radio Biafra Director, the protest will fade.
While condemning the continued detention of Kanu despite two court orders releasing him, the MASSOB chieftain disclosed that a 'mother of protests' would be carried out in the state after the festivities and warned security agents not to disturb the protesters who are set to take over the state.
It will be recalled that MASSOB and IPOB jointly celebrated this year's Christmas on the streets of Aba as they marched along major roads of the city protesting the continued detention of the Director of Radio Biafra, Nnamdi Kanu, by the Federal Government.
The group insisted that they were not going to relent on their street protests and would soon commence some forms of civil disobediences if the federal government fails to release the detained IPOB leader.
One of the protesters told 247ureports.com that there was no way Biafrans would be celebrating Christmas while their leader is being detained for fighting the course of the people."