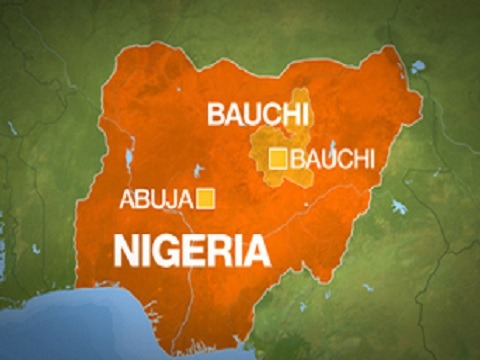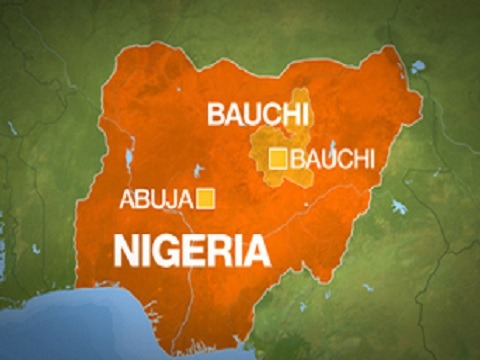 The arrest and detention of Yakubu Alhaji Jibrin, an anti-corruption crusader in Kano by Bauchi State Police Command on Monday, December 28, 2015 has put to rest any claim of transparency and prudency by the Muhammed Abubakar led administration in the state.
247ureports findings on the on-going drama shows that in its seven months stay in office, the APC administration in Bauchi state has diverted more public funds on the governor and his family than delivering service beneficial to the people.
The findings show that even before he took over the reins of government, Muhammed Abubakar had fraudulently collected the sum of N65million for his 'travels' from the Yuguda administration wired through the account of his Transition Committee secretary, Aliyu Usman Tilde which was neither denied nor defended. As he took over, it became business as usual at lightning speed to re-equip the little that was spent during the campaign.
It was alleged that in spite of his outcries of inheriting an empty treasury and high debt profile, Governor Abubakar awarded contracts for renovation of his office and official residence at an unbelievable amount to his son without going through due process or approval from an executive council.
Other cases of scam revealed by the anti-corruption crusaders that courted them insults and abuses from beneficiaries, apologists and sycophants of the corruption riddled administration include;-
Renovation of a 4-kilometre Bauchi township road at over N2billion
Renovation of a 44-kilometre Misau- Hardawa road at over N4billion
Monthly squandering of N80million on Government House maintenance
Monthly subvention of N6million to his two wives without a cause
Appointing an ex-convict who swindled Inland Bank as Accountant-General of the State to perfect corrupt practices
Appointing an incompetent DSS operative on the influence of his son as Chief Security Officer with the intent to do hatchet jobs under the guise of security
Squandering colossus amount on daily unnecessary travels out of the state that has not brought any benefit to the state
Appointing fronts and errand boys to sensitive positions in spite of lacking prerequisite qualifications
Politicizing the civil service
Forcing selected civil servants to undertake oath of secrecy as a strategy to cover his flanks while he milks the state dry
Release of N17million monthly grant to a private refuse collection company, jointly owned by his Jos based cousin, Cosmopolitan Cleaners who lack the capacity and equipments to do the job. The State-owned BASEPA had requested for half of that amount for a better job that was ignored.
Maintaining a clique of fraudsters, allegedly involved in pipeline vandalization in parts of Rivers state guising as advisers to the Bauchi administration led by one Ali Kumo at a colossus amount
Apart from the listed allegations, it was revealed on condition of anonymity by a close aide to the governor that his boss acts fast on issues beneficial to his family than to the state, "The governor has not hidden his mission of being on a looting expedition. He cares less on state matters than on his family members. The administration is remote-controlled by three musketeers; the first lady and her Cso brother, his children and the Ali Kumo clique. The deputy governor is equally guilty of aiding and abetting the on-going sleaze. He is strategically planting his stooges in the administration against 2019 if the administration lasts to that period. The speaker of the State House is an oxymoron lacking the guts to call the governor to order while majority of the honorable members were peasant villagers sponsored to the legislature by others against 2019. Most of the honorable members are semi-illiterates, impoverished and easily submissive to any illegality at a token amount dangled.
Our source refreshed memory of the governor's foreign trip to Czech Republic at the onset of his administration for what he claimed as a follow-up to an earlier visit by Czech prospective tourism investors. On his entourage for the trip were his eldest son, his close friend (Chief of Staff), his Cso who had no role to play other than personal enrichment and one Tahir Ibrahim Tahir whose role was that of a photographer. The state was swindled colossus amount of foreign currency but Yuguda was said to have swindled the state.
The anti-corruption crusaders had published several advertorials drawing the attention of Bauchi State House of Assembly and President Muhammadu Buhari to the on-going malfeasance in the M.A Abubakar administration including documents indicting, the administration of corrupt practices and stealing of public funds that forms the genesis of Yakubu's arrest by Bauchi State compromised Police Command.
According to report monitored on Voice of America (VOA) Hausa service, the Command's Police Public Relations Officer, DSP Haruna Muhammed said Yakubu Alhaji Jibrin was arrested on the strength of a petition in possession of the command as his publications can cause a breach of the peace or incite violence,". But observers were of the opinion that, if there was a petition on Yakubu Alhaji Jibrin as claimed who was the petitioner and was Yakubu ever invited by the Police before his arrest or the command was directed to get him arrested in connection with their various publications showcasing criminality in government is that what can incite violence? If exposing corruption can incite violence, what can corrupt practice incite? Should the EFCC then be scrapped? Should Sambo Dasuki and his gang of thieves be freed? The Bauchi State Police Command has compromised.
An APC senior stakeholder in Bauchi said, "Instead of directing the arrest of Yakubu Jibrin, Abubakar Bibi  Dogonyaro and few others on waiting list, the government should debunk the various allegations published with facts but not to hide under any cover. Arrest and intimidation are not the answers so long as the criminality is not stopped and stolen funds returned to treasury. The Bauchi administration is only limited to family members, friends, sycophants and jobbers while service delivery suffers. We never voted for such a system". Meanwhile, efforts are in top gear by Human Rights and Civil Society groups to secure the bail of Yakubu to face the case squarely.