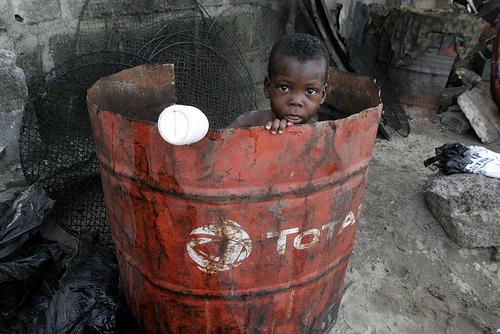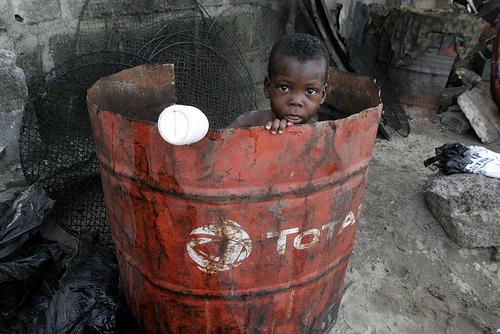 There is definitely desperate cause for concern when, according to the Punch of September 13 2015, contractors handling over 184 federal road projects worth N1.76 trillion have abandoned the various sites due to lack of funding from the Federal Government and the huge debt owed them by the Federal Ministry of Works. President, Federation of Construction Industry, Mr. Solomon Ogunbusola, told the paper that all federal roads that had not been completed had been abandoned as contractors said they were owed over N600bn, over 80 per cent by the Federal Government but explained that their decision was not in protest against the government, rather because they could not function without funds.
In a related development, BusinessDay of September 10, 2015 reported that in the last three months, over 60,000 workers had lost their jobs as construction firms continue to lay off staff due to policy discontinuity leading to non-funding of existing projects and contractors vacating construction sites.  Amechi Asugwuni, president, National Union of Civil Engineering Construction, Furniture and Wood Workers (NUCECFWW), addressed a press conference in Lagos saying the development was worrisome and President Muhammadu Buhari "should reactivate all ongoing projects to stimulate employment while fighting corruption."
There can be no denying the veracity of such distressing reports when even Members of the House of Representatives had to summon the Finance Ministry to explain why the 2015 Appropriation Act is not being implemented. The House, at plenary on August 13, 2015 constituted an ad-hoc committee to investigate the non- implementation of the budget following a motion promoted by Rep. Patrick Asadu, who accused the Federal Government of abandoning the implementation of the 2015 budget and capital projects, almost mid way into the third quarter of the financial year, adding that the non-release of the funds deprives the country of highly needed basic facilities and subjects its citizens to infrastructural and economic hardship, stunting the nation's economic growth.
President Buhari should look into these formidable challenges which are as bad for the national economy as they are lethal on the welfare and prosperity of the people. Either way, these are perfect scenarios for corruption and other social vices to thrive. While fighting corruption, Buhari should just break out of his cocoon and reach out for fresh initiatives for killing corruption without killing the nation.
It has taken the economic bombshell of a JP Morgan Chase decision effectively delisting Nigeria from the Emerging Markets Government Bond Index to jolt even the most optimistic cheerleaders of Buharian Change into a much-needed reality check. While we make the best of our current situation by stretching our patience to accommodate a "slow and steady" emergence of better times as demanded by President Buhari and the All Progressive Congress (APC), the international economic umpires have had enough. The consensus of informed opinion on the cause and effect of the JP Morgan Chase chastisement points to internal crises of governance rather than hawkish foreign interests as triggers and the inevitability of worsening economic situation in the aftermath.
In fact, some of the omens have already manifested with menacing implications. Within 24 hours of the JP Morgan Chase announcement, a whopping N311 billion was lost in the investor equity segment of the Nigerian Stock Exchange! By the time the delisting (which is irreversible) takes full effect next month, Nigerians have been told to brace up for a rise in inflation from current 9.2% up to 13.15% and higher interest rates in banks of about 7.5% above today's 20 %, all of which will translate into shrinking GDP and increased unemployment, not to mention further plunging of the naira value which is already being quoted at N260/US dollar by London forex traders who predict a fall to N300/ dollar in the thick of the impending crisis.
So far, it's the CBN, the Ministry of Finance and the Debt Management Office that have been left to initiate an unconvincing damage control with newspaper advertisements that offer little or no respite. But leading economists and financial analysts insist that the seriousness of the situation demands a well-thought out fiscal policy and economic blueprint, a top-flight finance minister with international clout at the head of a strong economic team and high-powered dialogue with political leaders at federal and state levels. Sadly, in the slow and steady spirit of the Buharian Presidency, none of these are available even after more than 100 days of a secretive search for personnel and policy for good governance.
Remarkably, President Buhari is in Paris for a parley with his French counterpart Hollande and is therefore unlikely to respond as rapidly as the situation deserves. Even as the JP Morgan Chase tsunami hit our economic shores, PMB was reminding "impatient" Nigerians that he still had up till September 30 to form his cabinet, thereby confirming his now highly contentious self-confidence in his capacity to rule with minimum consultation and zero-tolerance for ministers. Obviously he would not agree with the considered view of many Nigerian professional and business groups that his exaggerated sense of self-supremacy in presiding over the nation's affairs is behind the evident reversal of the undeniable positive attainments of his persecuted predecessor Goodluck Jonathan in the name of "progressive change".
In this context, it is worth recalling that it was in 2012 during the Jonathan Administration that the same JP Morgan Chase approved Nigeria's inclusion in its Emerging Market Government Bond Index which was widely acclaimed as confirmation of the nation's successful emergence as an acceptable destination for international financial flows. No wonder the delisting debacle was described as an "embarrassment to the economic reputation" of Nigeria by a foreign financial journal. Even in Nigeria, we have it on the authority of the construction workers trade union (NUCECFWW) that as many as 60,000 construction industry workers lost their jobs since the Buhari Administration came to power due to suspension or outright abandonment of various infrastructural projects across the country. To which we must now add thousands of banking sector workers who have started collecting sack letters as a fallout of the Treasury Single Account policy which is already being enforced while its implementation guidelines are being worked out.
Earlier, the Lagos Chamber of Commerce in a report declared that "significant disruptions, distortions and dislocations" were created in the nation's business environment as a consequence of policy measures of the Buhari Administration such as restrictions on use of export proceeds, denial of access to foreign exchange market for 41 broad categories of products including critical inputs for manufacture, prohibition of cash lodgements into domiciliary accounts, tight exchange controls and administrative allocation of foreign exchange "typically characterized by lack of transparency, corruption and considerable abuse". Meanwhile, analysts observed that so far there has been no tangible change in the fundamental economic challenges facing Nigeria, especially slowing growth, falling oil price, declining government revenue, rising current account deficits and pressure on forex rate.
Amazingly, the APC's Lai Mohammed was unable to shift the blame to the "rot" left by the "clueless" PDP as he has consistently done in the past. He told ThisDay in a September 13, 2015 interview that the fault was entirely that of his purportedly progressive party: " The (Buhari) Government is less than three months old (!?) We were elected for a 4-year period and we spent only 4 months to plan. I think we should not be stampeded. We cannot plan when we were an opposition political party…" In other words, the APC was so obsessed with getting political power that it had no time to think of what to do with it! No wonder the economics of APC's change defies all its campaign promises and debunks the lame excuse of having to "clear the Augean stable". For Nigerians it is a pathetic case of Now Your Suffering Continues…………………..
IRO MASHI wrote from Katsina