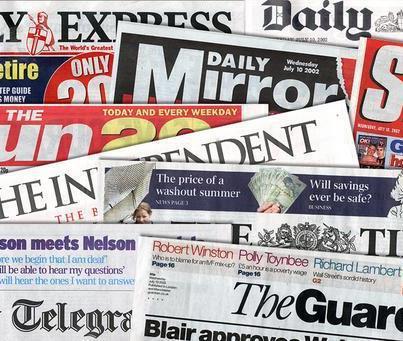 ABIA RENAISSANCE
14 School Road, Umuahia
abiarenaissanceumuahia@gmail.com
–
We have read the voice of Jacob and hand of Esau as contained in pages 51& 52 of Sun Newspapers of July 23 and 24th 2015 with the title "How Ex – Gov Orji, wife, son, squandered N474bn". Coming from a Newspaper with the character of celebrating stranger than fiction as news stories, a newspaper that screams more than it writes, we would have been tempted to confine that thrash to dustbin of history. However, bearing in mind that when a lie is told repeatedly, it begins to look like the truth; it is important to raise some salient points in the public interest.
True to our conviction that these faceless persons are either non Abians or don't know anything about Abia, they laughably referred to Dr. Sampson Ogah as Abia State Commissioner for Finance who confirmed the criminal act of claiming the pensions of dead persons. There was no time in the history of Abia State that Dr. Sampson Ogah was the Commissioner for Finance. We can only remember that as at May 2007 when Chief Orji Uzor Kalu ended his tenure as Governor of Abia State, Pensioners were being owed in excess of N6b.
ASOPADEC as conduit for siphoning government funds – The claim that only 25% of funds accruing to ASOPADEC are deployed in the mandate of the Commission is senseless. ASOPADEC in Abia is actually known to be funded in shortage of 60% as what they receive from the Federal Government can only attend to less than 40% of their need quotient. It would have been excellent if the non – existent Group masquerading as patriots had mentioned the beneficiaries of these fake vouchers with specific dates and jobs 'claimed' to have been executed to reduce the frivolity of these claims. Where on earth will a Commission wake up one morning with the claim that 12 out of 14 vehicles owned by the Commission had disappeared?. These writers are sure magicians with tale of absurdities.
YOUTH EMPOWERMENT PROGRAMME: This group as part of their grandstanding, quickly allotted N20b as amount due the State from the Excess Crude Account and even suggested that the Governor's wife was one of the persons who squandered the money. Which N20b? What is the connect between Excess Crude and Youth Empowerment? What is the relationship between the Governor's wife and the State Empowerment Programme? May be because Abia Youths received Empowerment Tools greater than shovels and wheelbarrows, this Group of travelers feel agitated. Over 4000 vehicles given out free of charge to Youths to boost commercial transport in Abia, graduate scholarship programmes fully funded, funding of MSME for youths and many others. Why are these people so myopic?
INTERNALLY GENERATED REVENUE (IGR): In one part, they acknowledged that there are indeed Government bank accounts dedicated to proceeds from IGR. In another contradictory part, they now said powerful individuals are used to withdraw the money. Why are these people always begging the question? They are simply seeking justification for their unfounded claim that N474b was squandered.
FEDERAL ALLOCATIONS, SURE – P, INTERNAL DEBT: The man used to failure must see the success of another as voodoo inspired. They still think we are in 1999 – 2007 where monies accruing to the State and Local governments from various sources were mismanaged with impunity, when one person was richer than the State, when the State owned businesses and corporations went moribund whereas his own personal businesses flourished.
Abia State deployed Sure P funds mostly in provision of community services, skills acquisition and Youth Empowerment hence the robust Primary Health Centres (PHCs), enviable youth empowerment scheme and skills acquisition. There is no place in Bende Road where a Skills Acquisition Centre ever existed. So, the accusation that the Governor's son converted it to his personal property is idiotic. Abia State Skills Acquisition Center in Umuahia is located  within the fast developing Ogurube Layout and remains operated effectively by the Abia State Government. Beneficiaries of the Scheme were selected from the 17 Local Governments.
If Abia State mismanaged Sure P funds, the able Minister of Labour and Productivity Chief Emeka Wogu at the time would not have dubbed Abia State, the Model of Empowerment in Nigeria.
We want to draw the attention of well-meaning Abians and indeed the general public to this repackaged efforts aimed at causing disaffection amongst Abians, disparaging the personalities of our illustrious children and unequivocally inciting hate, malice and open confrontation. This is how:
In the said publications, the Group alleged that apart from paying salaries of workers which they valued at N135b, the remaining N253b (though these sums do not add up to the magic N474b) were 'shared' amongst virtually everybody that had served in Chief T.A. Orji administration with exception to the one which they were part of . We understand this statement to mean that:
The twin workers secretariat constructed between 2011 and 2013 were financed with urine collectively contributed by T.A. Orji and his friends
The World Class International Conference Centre conceived and completed by the T.A. Orji administration, best in the South was a byproduct of T.A Orji and family's blood donation.
The new Government House nearing completion as at May 2015 was also largely financed by animal dung collected at the cattle market in Lokpa.
The Electronic Library (E – Library), the best and most comprehensively equipped in the whole of South East was financed by stolen funds contributed by Chief T.A. Orji and his 'cohorts'
The Abia Specialist Hospitals at Umuahia and Amachara, with the upgraded status of Grade A Teaching Hospital were collectively financed by the proceeds of rent collected in the properties acquired by Chief T.A. Orji and his family members
The well over Two Hundred (200) Primary Health Centres (PHCs) built by the T.A. Orji administration and scattered in various rural communities in Abia were funded by sell of petroleum products in Petrol Stations acquired by Commissioners in T.A. Orji's government.
All the schools remodeled in Abia, set to International Standard and spread across the three Senatorial Zones, numbering over fifty (50) were financed through rents received from occupants of the large expanse mall acquired by T.A. Orji and family.
The general hospitals cited across the three senatorial zones were funded by the Governor's wife through the chains of businesses she ran while her stay as Wife of the Governor lasted.
The world class Chest Clinic cited at Amachara and the Eye Center at Umuahia were all funded by General Managers of Agencies who served under the T.A. Orji administration.
The well – equipped Dialysis Center at the Specialist Hospital Umuahia was funded through rents collected by guests who lodged at Benac Hotels Umuahia and or Luxury City Hotels Aba.
The gigantic JAAC building sited at Ogurube layout of Umuahia was personally funded by the Commissioner for Local Governments & Chieftaincy Affairs under the T.A. Orji administration.
The spacious office complex at BCA Umuahia was may be funded by the late Permanent Secretary Chief Ukaegbu.
The various roads and bridges (too numerous to mention) either refurbished, reconstructed or built by the T.A. administration were personal funds of the seventeen local government chairmen who served under T.A. Orji administration in 2012.
The multi – thousand capacity Ubani Market, with modern facilities and infrastructure was funded by the Governor's son
The same Governor's son funded the Industrial Market at Ahiaeke with modern facilities and a complete departure from the use of residential houses as stalls as observed from 1999 – 2007.
All the Housing Estates built by T.A. Orji have been uprooted and taken to his native Ibeku for use by his kinsmen only
LOANS FROM BANKS AND REFUNDS: We are happy that as at May 30, 2015; Abia was adjudged as one of the States with the least debt profiles. This is the simplest definition of prudence which characterized the administration of T.A. Orji. It is therefore baseless to allege that a Local Government Chairman who sought and obtained a loan of N500m would receive and validate to have received just N60m of it. Unless they had Abia of 1999 – 2007 in mind, N60m wouldn't be sufficient for augmenting PHCs, refurbishing of rural roads, provision of basic amenities and such other needs peculiar to varying local governments.
It's cheering to read about the Commissioners' Quarters. The claim that "Chief Orji Uzor Kalu started that project and nearly completed it" is not enough. It would have made sense if the stage of completion is emphasized and the amount expended published in the same manner it was alleged that N4b was sourced for its completion. The story teller carefully avoids his own part of the story.
CBN AGRIC LOANS: As part of the conditions attached to the effective disbursement of the loans, a reputable Consultant was engaged by the Abia State Government. We are also aware that the N2b was disbursed in line with needs assessment conducted by the Consultants. There is therefore no need to mention the late Commissioner for Agriculture Dr. Ken Nwosu as the monies had been effectively disbursed before Ken assumed the position of Commissioner for Agriculture. Mindless liars!
Bias, wickedness, injustice and avarice did not let members of this Group to reveal that:
About 3700 persons were employed to work in the various Local Governments in Abia on May 27, 2007, just two days to the expiration of the tenure of former Governor Chief Orji Uzor Kalu. This is one of the minutest demonstrations to assert that Abia was put in reverse gear from May 2007.
As at May 2007, the only functional general hospital in Aba was Aba General Hospital built even before the former Governor Chief Orji Uzor Kalu was born. Meanwhile, he was Governor for eight years.
iii.       Former Governor Chief Orji Uzor Kalu, the self-styled business mogul conducted Government business in rented apartments called the government house , while his Ministries and Parastatals made use of any available loose apartment as offices.
As at May 2007, Abia State Government had a backlog of Pension Arrears, adjudged the most scandalous in the history of Pensions in Nigeria as the Government of 1999 – 2007 merely paid lip service to payment of Pensions and Gratuities. It is still doubtful if a single staff received Gratuities in those eight years.
As at May 2007, Abia debt profile competed with that of our rich sister States ensuring that the States's liquidity value remained in red until excellent prudence in management of resources prevailed years after 2007.
The only capital project the government of 1999 – 2007 could lay claim to was the poorly conceived, haphazardly implemented construction of Commissioners' Quarters which value remains as outrageous at it is unbelievable.
vii.      Between 1999 and 2007, Abia Youths received shovels and wheel barrows as Empowerment Tools despite receipts in billions budgeted for that purpose.
viii.      As at May 2007, there was no functional Primary Health Centre while Secondary Health institutions were non – existent. The only State owned tertiary institution was the Abia State University Teaching Hospital which at a time was locked up for a record nine months owing to non – payment of salaries and sundry interference by the family who had erroneously thought that Abia would remain their private estate.
As at May 2007, Umuahia, the State capital was no more developed than a rural community in a third world country as the only structure one could point to was the uncompleted Commissioners' Quarters just as street traders were constant trademarks of the 16 year old capital as at the time.
As at May 2007, Golden Guinea had gone moribund, Enyimba International Hotels in Aba had been sold off to cronies of the Government; Modern Ceramics Industry had been ceded to a Church while Abia Hotels was sold to perpetual lease to "Friends of the Government". The overall implication was that no singular government owned industry was functional as at May 2007.
The state of roads across the State was unimaginably dilapidated and actually represented that of a State in verifiable comatose.
Space will not permit us to paint the picture of Abia which the so called Save Abia Group, who are obviously travelers, could not see. Since they were doing the bidding of their pay master, a serial loser and unapologetic negative critic of good governance, it would be difficult to remove the veil in their beings. We would have loved the Group to start from May 30, 2007 ending May 29, 2015 to cover the number of years Chief T.A. Orji was Governor of Abia State.  This would have enabled Abians know that:
Mascot Uzor Kalu, the first Chief of Staff to Governor T.A. Orji, using Government Account and acting in the most unauthorized manner secured a loan at Guaranty Trust Bank (GTBank), a transaction that is still pending and which funds were deployed to the establishment of an exotic Roofing Tiles business.
It was within the period of Mascot Uzor Kalu's tenure as Chief of Staff that he acquired for his brother the former Governor of the State a luxury estate with thirty eight (38) duplexes at Asokoro valued at a whopping N4.8b, Two Luxury duplexes at Wuse 2 Abuja which he claimed was owned before by Zerock Construction Company. This is not minding acquiring the luxurious Queen Amina duplex at Aso Villa area of Abuja and various others in Lagos State.
The American Returnee turned politician and Chief of Staff Mascot Uzor Kalu, using government funds while serving as Chief of Staff between 2007 and 2010 acquired for himself, three duplexes in Jabi area of Abuja valued at N650m and N350m respectively, two other duplexes at Gwarimpa Abuja valued at N90m.
Nigerians wouldn't have forgotten in a hurry how between 1999 and 2007, former Chief Orji Uzor Kalu claimed being the richest man in Black Africa. That claim remained valid so long as his stay in Abia Government House lasted. Many of us knew where he was coming from and refused to be hoodwinked by that spurious claim. It is therefore easy to know the source of the expansion of his businesses spanning across Printing, Publishing, Aviation, Shipping, Banking and merchandising among others. Meanwhile, before 1999; the most significant business success to their credit was a two story office complex that is not known to manufacture anything or employ any more than five persons.
Members of this Group, again acting on the instruction of their pay master simply sat somewhere with a modern day calculator to allot funds arbitrarily just to justify their mindless accusations. While we are sure that the people who concocted these figures do not understand the workings of government, we are also certain that they are out to achieve mischief, otherwise how would they make frivolous as well as controvertible claims that:
The whooping sum of N246,580,000 was used in the construction of Kitchen and Store at School of Midwifery Amachara. It does not require rocket science to know that it is practically impossible for anybody to put down these figures for the mere construction of Kitchen and Store.
A property at Umuahia (yes, Umuahia) was bought at beautiful sum of N100m. Anybody who knows Umuahia and possibly Azikiwe Road in Umuahia knows that even somebody from the Moon, under any guise with stolen or legitimate wealth can never think of paying as high as N100m to acquire a property at Azikwe Road, Umuahia.
Former Empire Hotels Umuahia was sold at N10b and the rightful owner, Imo State born billionaire businessman Chief Ben Nwokejiobi suddenly became T.A. Orji's son. Chief Ben who unarguably owns the most exotic furniture company in Owerri had long made  his mark as a businessman before T.A. Orji was sworn in as Governor. If Ben decides to fall back only on his inheritance as the son of the late Nze Mathias Ohiaeri Nwokejiobi Nkwerre Imo State born business mogul, he could buy more of Empire Hotels even in Abuja. Come to think of it, who on earth will buy the 32 room one storey building hotel in Umuahia at the outrageous sum of N10b?
Shanid Nigeria Limited , a foreign investor that expressed interest and acquired Abia Palm turned round to be T.A. Orji's company. Shanid in a Public Private Partnership (PPP) arrangement acquired Abia Palm in Ukwa area of Abia State. Despite assurances of security, the company whose bulk of management was expatriates pulled out of the business expressing security and community altercations as reasons. Shanid has since returned to Owerri where they came from.
All monies budgeted for erosion control in Abia were drained into private pockets. If this is true then, God must be from Abia as by mere word of mouth Abia State has not been annihilated from the entire earth surface because those who stole money meant for ecology and erosion control are miracle workers.
No single Abia Youth was empowered by the T.A. Orji administration and as such those States that came to Abia to copy and replicate the State's model of empowerment are from the Mars. It is also easy to believe that the various youth empowerment tools, including but not limited to giving out over 4000 vehicles free of charge to boost commercial transportation did not exist and those Sure P beneficiaries are from Sokoto State
Luxury City Hotels and Rainbow Press all in Aba allegedly owned by former Chief of Staff to Chief T.A. Orji Cosmos Ndukwe are valued at N5b and N2b respectively. Anybody who knows Aba now would believe that all hotels in Aba put together may not be valued at over N5b while somebody could put down N5b as cost of acquiring one hotel of a storey building of 28 rooms. If there is any N2b MOV printing press in Aba, it must sure be printing Dollar and some other hard currencies and not ordinary paper.
If we decide to dwell on the minutest tissue of lies assembled in that shameless act called publication, we would be joining that Group to queue in the psychiatric hospital. We simply ask the authors of this evil to stop their mischievous acts forthwith. Abia that was hitherto under siege from 1999 – 2007 had long been liberated and the State handed back to the people who are the true owners of the State. We call on the graft agencies to ignore these busy bodies whose sole aim is to exhume acrimony of its highest magnitude.
We are law abiding and would seek the indulgence of members of this Group to test our patience no more. Abia at the moment is safe, effectively governed and has started consolidating on the gains of recovery largely demonstrated by the prudent administration of Chief T.A. Orji. As for the PayMaster, we express our sympathy as the hardest truth remains that you have lost Abia for life. The people have taken back their State. You will please consider your proposed dynasty as suffering perpetual extinction
Chinatu Nwagba                                                                                               Kingsley Onwudi
President                                                                                                            Publicity Secretary