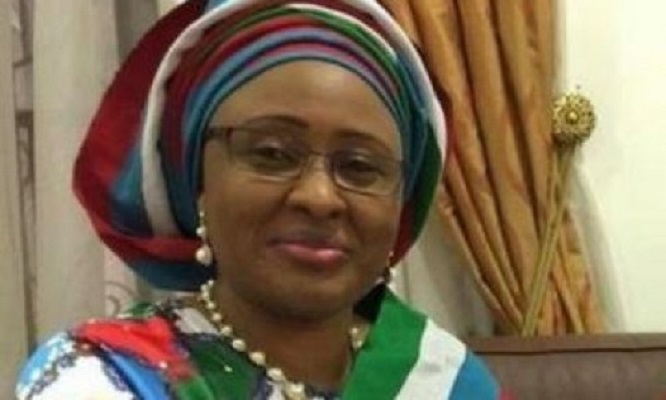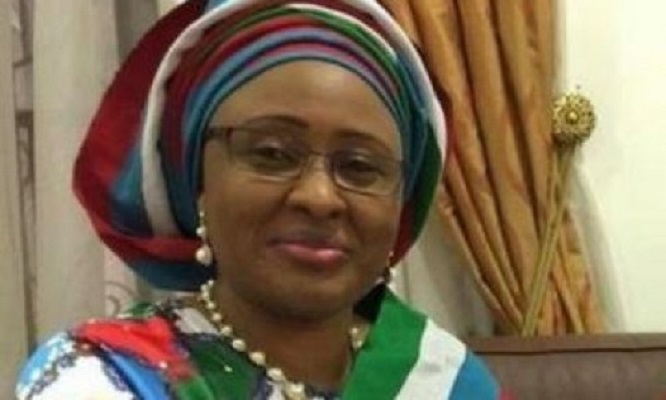 ​Since his emergence as the senator representing Kaduna Central, Shehu Sani has been in the news mainly for offering irrelevant and unsolicited advices. He also took time to visit some monuments and political families across the country where he was fond of making some proclamations or attacking perceived enemieseven before his inauguration as a senator of the republic
​The stock in trade of the voluble Sani is known to many.  His only known qualification was that he went to prison with Chief Obasanjo and also served as an errand boy to the late General Shehu Musa Yar'adua.  For lack of experience and qualification, it could be recalled that the Senate rejected the appointment of Shehu Sani by President Obasanjo as a member of the Police Service Commission in 2007.  Since then, Shehu Sani took to the pages of newspapers lambasting Chief Obasanjo for not impressing it on the Senate to clear him.
Loading ...
​But many people were surprised this time around when Sani took on Nigeria's First Lady, Aisha Buhari immediately after her husband, President Muhammadu Buhari was sworn into office.  He attempted to draw some conclusions on the functions of the First Lady underpinning his assumption largely on how the immediate past First Lady, Patience Jonathan mismanaged her role.
​The last time I checked Wikipedia, I discovered that the term First Lady "originates in Anglo-Saxon or Old English. The designation First Lady seems to have originated in the United States, where one of the earliest uses in print, in 1838, was in reference to Martha Washington. Some sources say that, in 1849, President Zachary Taylor called Dolley Madison "first lady" at her state funeral, while reciting a eulogy written by himself; but no copy of that eulogy has been found".
​It went further to state that "in the early days of the United States, there was no generally accepted title for the wife of the president. Many early first ladies expressed their own preference for how they were addressed, including the use of such titles as Lady, Mrs. President, or Mrs. Presidentress (in the case of Julia Tyler)."
​From the deduction of Wikipedia, Aisha Buhari can be addressed as Her Excellency, Mrs. President or any other title she so wishes. Calling the wife of the president Her Excellency is just a sign of courtesy and does not in any way confer constitutional responsibility on the First Lady.  But that is not to say that she has no role to play in the affairs of state.
​Even Michelle Obama when she appeared in an upcoming episode of the Nickelodeon show iCarly. In the children's program, the character Sam Puckett calls her "Your Excellency." When a friend corrects Sam, Michelle responds, "No, no, I kinda like it." But nobody in America castigated Mrs. Obama for saying she liked to be called Her Excellency.
​First ladies are becoming more visible, influential and active both politically and in terms of social hostess. As supportive wives, first ladies sway the presidents in not only personal and public life, but also in political career and social attitude. What's more, first ladies bring about impacts on the social attitude toward women. Since first ladies play an important role in presidential spouse, they have some political activism such as pet projects, substantive policy issues, public support, ceremonial and social functions.
​For Sani to call on the President not to appropriate funds for the "Office of the First Lady" was tantamount to preaching to the converted.  Even during the electioneering, the President made it abundantly clear that he would follow the constitution to the last letter and if the constitutiondoes not spell out appropriating funds for the First Lady, so be it but it's not predicated on Sani's sermon.
​One is also lost as to why Shehu Sani chose the First Family for ridicule even before properly sitting down for functions.  It smacked of ingratitude for someone who rode on the crest of Buhari's popularity and goodwill to the Senate of the Federal Republic.  Of course it is a common knowledge that Sani had vied for the Senate since 2003 without success perhaps because the electorate saw through his propaganda for cheap popularity and they rejected him.
​Nigerians have utmost confidence in the President and his family that's why they entrusted him with the onerous task of leading this great but beleaguered nation. Aisha Buhari is educated, articulate, urbane, highly respectful and ready to support her husband in his new role as the President of Nigeria. As such Sani should keep his advice to himself as Mrs. Buhari knows exactly what is required of her as the First Lady.
–
Yusuf Aliyu
(Rabagardama)
Writes from Kaduna
yusufaliyu@yahoo.com