Advertisement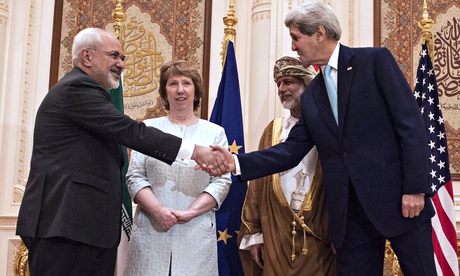 Indonesia is seeking a long-term oil supply deal with Iran in anticipation of a possible end to sanctions against the Persian Gulf nation over its nuclear program.
Resources Minister Sudirman Said will discuss potential crude supply and investments with Iran on the sidelines of an Organization of Petroleum Exporting Countries meeting in Vienna on Friday, according to a statement on the ministry's website. The Asian nation, which left OPEC in 2008 amid declining production, will also discuss its request to rejoin the group.
Indonesia, where current crude production isn't sufficient to meet domestic demand, joins European oil majors including Royal Dutch Shell Plc and BP Plc in declaringinterest in Iran's energy resources. The Middle East nation and six global powers seek to finalize by June 30 details of a deal that would curb its nuclear program in exchange for an easing of sanctions.
Loading ...
Talks will examine the possibility of PT Pertamina, Indonesia's state oil and gas company, entering Iran's exploration and production industry either as an operator or shareholder, Said said in the statement Thursday. It's also examining potential deals with the United Arabab Emirates, he said.
Indonesia is seeking to rejoin OPEC seven years after its increasing reliance on imports prompted the nation to withdraw from the group supplying about 40 percent of the world's oil. Its inclusion would help strengthen ties between producers and consumers, Said said in interviews with Bloomberg on Thursday.
Iran Investment
Iran reached an agreement with Indonesia last month to increase oil exports to Indonesia and plans to build a refinery, the Middle East nation's Fars news agency reported in May. Kreasindo Resources Indonesia signed a memorandum of understanding with Iranian company Nakhle Barani Paradis for long-term crude supply in February last year.
Iran sees the return of foreign firms as the key to reviving its oil industry. The government has circulated drafts of oil-contract terms, suggesting it's expecting to seal an atomic deal. Iran needs $200 billion of investment in its oil industry, Oil Minister Bijan Namdar Zanganeh said last month.
OPEC agreed to suspend Indonesia's membership in September 2008 at the country's own request, almost half a century after the nation joined. The country pumped 882,000 barrels a day of oil in 2013 and consumed almost twice as much, according to BP Plc.
OPEC Meeting
Iran's Zanganeh said on Thursday he would welcome Indonesia's return to OPEC, whose members are gathered in Vienna to discuss the 12-nation group's production policy.
The minister urged OPEC this month to make room for more output from Iran when global sanctions recede. The group will keep its target of 30 million barrels a day unchanged at Friday's meeting, according to all but one of the 34 analysts and traders in a Bloomberg survey.
Brent crude, the benchmark for more than half the world's oil, traded little changed at $62.08 a barrel at 10:24 a.m. in London.
The government in Tehran says it can add almost 1 million barrels to daily production within six months of sanctions being lifted. Iran offered condensate and liquefied petroleum gas, the energy ministry said in the statement.