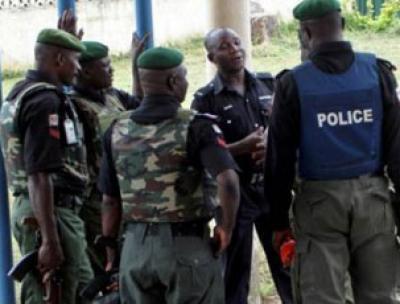 Property worth over N7.5 billion is estimated to have been destroyed
by the Boko Haram Insurgents in five of the seven local government
areas of Adamawa State.
This was disclosed by Governor James Bala Nggilari at a multi
stakeholders meeting on Internally Displaced Persons (IDPs) return
processes in the state.
The meeting was organized by the National Emergency Management Agency
(NEMA)in conjunction with the Adamawa State Emergency Management
Agency (ADSEMA).
Represented by Secretary to the State Government (SSG) Mr. Ibrahim
Welye, the organizers said the meeting was convened to provide a
roadmap for safe return of the IDPs.
According to the Governor, the meeting is being held to avail
stakeholders with the opportunity to brainstorm on issues in view of
the enormous challenges entailed in rehabilitating the safe return of
IDPs adding that this was in view of the fact that the IDPs lost
everything to the onslaught by insurgents and the need to take their
plight seriously.
Estimate for the two other local governments were on and would also be
made public soon as the state government was looking forward to
issuing a roadmap for the safety of the IDPs.
In his speech, Director General of NEMA Alhaji Muhammadu S. Sidi said
the agency had to organize the stakeholders meeting in view of the
spontaneous and unco-ordinated movement of the IDPs back to their
communities as a result of the relative peace that is gradually
returning to the liberated areas.
This development according to Alhaji Sidi has generated concern among
humanitarian groups in the state so there was need to have a proper
plan put in place for a return standard operation procedure (SOP) that
would be endorsed by all humanitarian working groups in the state.
Resolution therefore reached at the meeting would go a long way in
filling the missing gaps in the process.
He stressed therefore that in deliberation of issues at the
stakeholders meeting all should be mindful of the requirements of
honour, respect, dignity and rights of the IDPs in conformity with
internal standardized convention and guiding principles on internal
displacement.