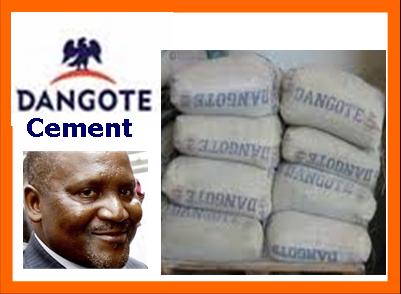 Every year Forbes publishes the list of the richest people in the world amongst which some Nigerians have prominently featured in recent times, chief among them Aliko Dangote with an estimated net worth of $14.7 billion in 2015 down from $25 billion in 2014. Other Nigerians such Ms Folorunsho Alakija with an estimated net worth of $1.9 billion, Femi Otedola with an estimated net worth of $1 billion, Abdulrahman Rabiu with a net worth of $1 billion and Mike Adenuga with an estimated net worth of $4 billion also made it to the Forbes list of richest Nigerians. Their predominant source of wealth and primary business concerns are not surprisingly Nigeria's corrupt oil/ gas industry, no doubt linked to the infamous oil bloc patronage system which Nigerian leaders past and present have variously used to set up those fronting for them or reward those connected to them.
Within Africa the number of billionaires in 2015 remains same as 2014 at 24, while globally Bill Gates retains the top spot as the world's richest man.  The Forbes list also records 290 new billionaires with China alone accounting for 71, while young people under the age of 40 account for 46 of the new global billionaires. The staying power of most existing billionaires and the rise of so many new billionaires in spite of a global recession that is still biting demonstrate how resilient industrialists and businesses can be. Researching and collating data on the world's richest persons is definitely a challenging task particularly in third world countries where accurate statistics are hard to come by and also given the penchant of industrialists and businesses to hide their true net worth through various schemes to reduce their tax liabilities. This tax dodging scheme exists even in advanced economies where statistics and regulatory regimes are more reliable.
Forbes therefore deserves commendation for their efforts every year to pile through the mountains of statistics and known assets which they use to make estimates of the financial standing of each billionaire. While this is laudable it also provides room for wrong information and in the case of Nigeria that is exactly the case. In publishing the list of the richest Nigerians Forbes exhibited its ignorance of the Nigerian society and the true owners of wealth in the Nigerian system.  They can be forgiven for classing Nigeria as a normal country and thus make its estimate of the richest Nigerians on that basis. Normality may be true of most other nations from which the Forbes list of richest billionaires was obtained unfortunately Nigeria is not a normal country.
This should be self evident from the fact that while billionaires from other countries are mainly engaged in manufacturing being their predominant source of wealth in Nigeria it is the oil and gas "patronage" industry from the government that constitutes the primary source of wealth for the billionaires.  Indeed the fact that Saudi Arabia that boasts the largest oil deposits in the world but where oil bloc patronage systems do not exist has no billionaires listed as beneficiaries of the oil and gas industry further highlights the Nigerian abnormality. While Forbes has listed some seeming industrialists as Nigeria's richest persons, the fact remains that Nigeria's richest individuals are politicians and not industrialists.  It is understandable that politicians not being industrialists shield their assets and finances from public view.  But enough information still exists in the public domain to determine the wealth of Nigerian politicians.
The biggest industry in Nigeria is government and this explains why existing billionaire industrialists make their wealth through patronage systems that derive from the government. Thus government officials and not industrialists are undeniably Nigeria's richest individuals. More than $3 billion of late General Sanni Abacha's loot, a former head of state has been returned and this is just some of the loot traced directly to him. In 1983 a former minister Alhaji Umaru Dikko was reported to have stolen the then equivalent of £2 billion. Former heads of state Generals Ibrahim Babangida and Abdulsalami Abubakar are estimated to have looted more than $10 billion each. Asiwaju  Bola Tinubu the godfather, who controls a whole region and owns tax collecting firms, hotels, media houses, tolled highways and other sundry businesses is reputed to be worth more than $16 billion and thus easily the richest Nigerian.
There are so many such hidden or not so hidden billionaires in Nigeria's government circles that are by far richer than the individuals estimated by Forbes to be the richest Nigerians. Next time Forbes should do a more in-depth analysis of Nigeria's richest individuals including government and former government officials. That is the only way they can arrive at an accurate assessment of Nigeria's real richest individuals.
–
Lawrence Chinedu Nwobu
Email: lawrencenwobu@gmail.com