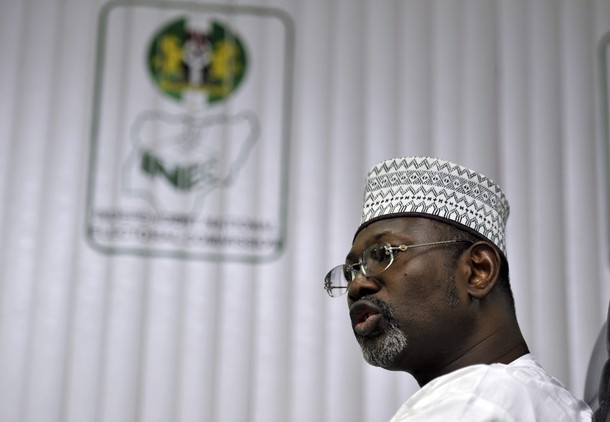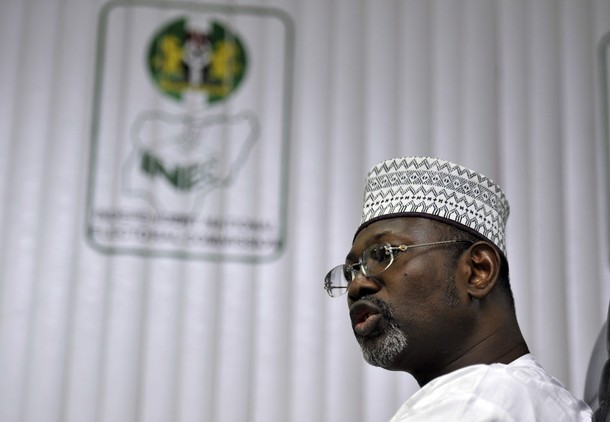 I want to first congratulate Nigerians  as we go to the polls once  again to elect another sets of leaders of the country. My interest here is the Presidential election coming up on the 28th March 2015. I congratulate Nigerians because the country is still one and we are alive to witness another milestone in the history of the country.  Even though the ruling party have continued to boast that they have given the country an uninterrupted democracy for  15 years now, I still believe the glory belong to God and to all Nigerians  who desired it, if Nigeria didn't like democracy it would have failed. So I congratulate all Nigerians.
I have looked at the general preparations  for this year's election. The role of the umpire, The Independent National Electoral Commission [INEC],  Political  Parties  and I have come to the conclusions that this year's  election is indeed going to be  the worst election to be conducted in Nigeria's  history.
Agreed there has never been any perfect election anywhere in the world, Nigeria not an exception, and there will never be a perfect election  even in Nigeria.
There  are issues that needed to be tackled to have a credible election in the country, but nobody is addressing it. Some  Nigerians are trying to raise some of these issues so that we can have a longer  and stable democracy in the country but surprisingly the main opposition party in the country the All Progressives Congress [APC]  will  not want to hear it. Their propaganda machineries  have made them and their  supporters believe that they have already won the election even before it was conducted. They believed  that any attempt to proffer solutions to our electoral system will be an attempt to postpone the election and by extension postpone their  swearing in  or postpone their government. But what is given the opposition so much confidence that they have won this year's election, this is worrisome. For the first time in Nigeria the opposition look so confident of winning the election  even more confident that the party in government , whether this is good for our democracy or not is a topic for another day, but I know that in this election the opposition elements  have some people that are rich even from looted funds that they can match the Federal Government money for money.
To focus on the election umpire for a while, INEC  Chairman Professor Attahiru  Jega  has  boasted that this years election will be better than that of 2011 election.  He believes that to organize a better election, the magic is the  Permanent Voters Card [PVC]  and the card reader  an instrument that will guide against election rigging and ensure  that the election is not rigged. I don't agree with him. Only human beings and Nigerians including politicians can guarantee a free, fair and credible elections in Nigeria  and not machines. Machines  can always be manipulated by humans, it is garbage in garbage out.
The truth of the matter is that this year's election is going to be rigged  and both the PDP and the APC  have perfected rigging plans. Nobody should be fooled.
We have seen and read instances where Machines and computer based machines  have disappointed  even its manufacturers. The  world was stunned when sometimes in the United states a supposedly  safest bank in the world was robbed and  millions of dollars carted away,   we have seen British Submarine, the destroyer been destroyed by Argentina  during the Falkland Island war, we have seen people stealing money from the banks through the ATM machines, we have seen hackers hack into peoples  network  and use it to swindle other people etc so why is Attahiru  Jega  deceiving  Nigerians that the use of the PVC and Card Reader machines will necessarily   end election rigging in the country. Who is deceiving who. What of the human element in all these. Politicians are already collecting and buying other peoples  PVC   while some are even cloning  PVC  but INEC  and its officials are saying that will be a waste of time as the card reader will reject it. This is rubbish, all you need to hack  a card reader is to have its password, and INEC  and the Manufacturers  can readily give the password to politicians for a fee.
Another strategy  that  INEC  will use to rig this years election is the use of incident form. INEC is creating incidental forms for people who have complain to vote, this can be manipulated. One of the features of the use of the card reader is the use of finger  printing, the commission has also made provisions for those who don't have fingers  and the blind to vote. So if you are blind or you don't have  fingers  and you have to vote someone will have to do the voting for you.  Nigeria  does  not have the statistics of those who are blind or those who don't have finger. Any of the parties can use this to rig election with INEC connivance.   A  card reader that cannot detect the finger print of an underage  voter is not worth its name.
Look at the voters register that has already been bungled by INEC to rig the election.  There  was what was called a continuous  voters registration [CVR]  exercise sometimes in 2014. The Permanent Voters Card [PVC] and the    Continuous Voters Registration exercise was in 3 phases across the country. Even though a lot of money was voted for  voter education, INEC  did not carry out any voter education exercise during the  CVR exercise.
Let me use  Edo state where I registered as my case study. The distribution of the PVC in Edo state took place in November 2014. I went to my Registration centre  at the  Emotan school on Mission road to collect my PVC, I  was told by the registration clerk that in that centre about 700 people registered  but they were given only  180 PVC's to distribute but that  more PVC'S would be made available  much later, that was in November 2014. After the distribution of the PVC's  we started the Continuous  Voters Register [CVR]  which lasted for three days, during this period  INEC told the nation that those that  had registered before need not register again, warning that registering  again would amount to  double registration  which might remove one's  name from the data.  So  I didn't bother to register again. Then in February 2015 I went again to INEC  office in my ward to collect my PVC  ahead of the  then February 14th  Presidential poll but was told again that  the commission  was yet to receive additional PVC . then the  election was postponed to March 28th 2015.
Sometimes in February  INEC commissioner in Edo state Mike Igini  had a stakeholders meeting with Political Parties etc and the Media was invited to the meeting. During the question and Answer section I  told the  Resident Electoral Commissioner for Edo state Mike Igini  what  I was told at the  ward  office of INEC in  Benin. I told him that the  Registration Area Officer in the Oredo ward  said only  180 PVC's  were given in my registration  unit out of the 700 people that registered in 2011. His answer confused me the more.
It was then  I heard for the first time that there was  what was called a  zero polling units across the country, this he said was as a result of 'loss of data'. He said in Edo state  about  49,515 people were affected, he said that was why the commission embarked on the Continuous Register  so that those whose data were lost could register again.  This information was not made available to Nigerians. We were told that the reason for the Continuous Voters Register was for people who had not registered before to have the opportunity to do so, it did not say any data was lost. This lapses in the  conduct of the Voters Register could  favour  any candidate in an election depending on who INEC  chose to favour. This information  has become necessary because irrespective of what happens on election day, the most important aspect of election is the process, if the process is  right the election will be credible.
As the Presidential election comes up this week  let me assure Nigerians not to panic. Election will come and go and it will be peaceful.  Am aware that there are people who had threatened  crisis if they did not win the election. Some said Monkey and Baboon will be soaked in blood, some said they will form a parallel government while some even threatened outright war if their candidate did not win. But I have good news for Nigerians.  God in its infinite mercy will intervene  in the affairs of the country as he had always done. God had never abandoned Nigeria  at her hour of need and would not do so now. Let me remind Nigerians of just two instances where the country would have broken  but for God's intervention. Remember the June12   1993  election crisis,  Nigeria was on the verge of another civil war as a result of the annulment of that election.  The then Head of State General Sanni Abacha  refused to hand over power, while Chief Moshood Abiola who was presumed to have won the election refused  'to surrender his mandate'. Nigerians started  running to their villages for fear of been caught up in the war, some died on the road as a result of accident while some  were victims of armed robbery attacks. God intervened, Abacha  and Abiola  died  and Nigeria remains. It will happen again.
That was not all. Former Libyan leader Mohammar  Gaddafi  had perfected plans to break  up Nigeria. He gathered some people from the Niger Delta  and from the North took them to Tripoli and trained them in the act of terrorism. Some  people from  the Niger Delta who accepted Islam were retained and trained in the act of terrorism while those who refused to accept the religion were  taken to the  Sahara Desert and released, some died in the  desert on their way trekking to Nigeria.  Asari Dokubo  was  one of the beneficiaries of that training. That was how terrorism entered Nigeria in what we now know as Niger Delta militants  and  Boko Haram.  God  again intervened, killed Gadafi   and Nigeria was  given another respite.  If Gadafi had not died  there wouldn't have been anything called Nigeria by now.
So this years election is very important to God.  March  28th Presidential election is coming on the eve of what we Catholics call the holy week in preparation for Easter. Let those who are threatening war or parallel government or making monkey and baboon soak in blood continue, God is still on the throne.
Vincent Egunyanga   a  freelance journalist writes from Abuja.
43 total views, 1 views today