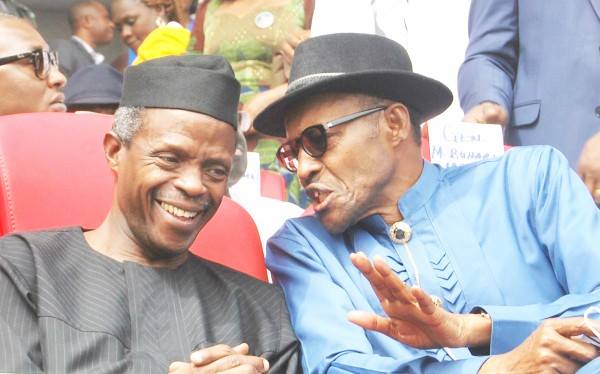 It was one early morning in August of 1984. I was resting on the balcony of the house where I was living on Royce Road, Owerri. A 504 Peugeot wagon pulled in the front of the building. Four well dressed gentlemen alighted from the car. Immediately I sighted them, with my experience, I knew that they belonged to the then dreaded National Service Organization, today's SSS. Their built, appearance and dressing gave them up for me to know that they were NSO officials. But I wondered why they were pulling in front of our house and why they were moving into the yard with certainty. When they climbed the first and second floors, I knew something was amiss. But since my ways of life had nothing to do with any illegal or criminal tendencies, I was not speculative at all. Rather, I maintained my cool until they knocked on my flat door, not like the police but gently enough to indicate that they were not on a mission of harassment or intimidation.
My maid opened the door. Since they had sighted me as they drove in, they did not need to ask if I was in or not.
Led by the heaviest built among them, I welcomed them without any jittery or fright in me. I was calm and firmly composed because I strongly believed that "cowards should not die several times before their death."
The apparent leader introduced himself and others as well. Yet, I was only full of expectation to know the subject of their mission. Having made some preliminary statements about their mission as members of National Security Organ to which I told them that I am very familiar, they brought a copy of the Sunday publication of the Statesman. Now I knew that they had come in connection with one or some of my write ups against the then Head of state, General Buhari. In that article, I had queried what he was coming to do in Imo State having visited other states around with promises of tangible projects which did not include the then Anambra. I drew an analogy of a man with four wives, who netted three bush animals and distributed same to his three wives, but while paying a night visit to his last wife, the wife was expecting nothing hence; she gave him a cold welcome.
Then, in fact, every columnist was in danger of being picked up anytime because within six months of Buhari's regime, many journalists had already been hauled into detention. As we sat down to discuss my article, fortunately, one of them cryptically told me in Igbo language that they had merely come to ensure that my future write ups supported the military regime led by General Buhari. That hint gave me confidence. We spent almost two to three hours of interrogation centering on their concern that I should as a prolific writer be on the same page with policies of the military government of Buhari. Of course, I agreed to do so.
However, I changed my writing approach to centre heavily on some social, health and economic issues that could not be seen to be opposing the military government of the then dictator, Gen. Buhari. But until he was overthrown by the daring Babangida in July 20th 1985, he had hauled many journalists and other social critics into detention. His regime was without doubt characterized by terror, fear, apprehension in the minds of every Nigerian because it was a regime of total absolutism engineered by military propensities.
As far as I know Gen. Buhari, if he has the opportunity to become the head of state, his first two months would be to implement measures to deal with those who had some type of opposition with him all along the line. He would arrest them, beginning with Babangida, the Vice President, Dame Patience Jonathan, PDP Chairman and other top members of those in the party hierarchy, some Ministers including his first targets, Ngozi Okonjo Iweala, Diezani Allison Madueke, but more so he would descend on those who made his election more difficult. His reason would be to prevent them from escaping out of the country because that is the only language he understands. No more, no less. He would certainly reintroduce his draconian method of ruling and not leading the people. Some may ask, what would the National Assembly be doing? Of course, since he has been highly experienced in willing and dealing in the Nigerian politics, he would know how to pocket the legislature.
Another experience I had with him indirectly was when I was working for Governor Lar in 1981-83 as a consultant. While waiting for him in his Rayfield government house office, I was engaged in a conversation with some people waiting to see the Governor. I told the gathering of my writing a book projecting Alex Ekwueme as the next President of Nigeria after Shehu Shagari. One person in the gathering snapped, "how are you sure that in this country, an Igbo man after fighting a civil war will be President?" I did not take him serious. That was in October 1983. Two months on, Buhari toppled the government of Shehu Shagari. And since then until now and for a long time, an Igbo man has not and would not taste the Presidency.
Now, I strongly believe that Buhari and Yoruba leaders have concluded secret agreement for the presidency to be rotating between the two ethnic nationalities, no matter what happens. Of course, I don't believe that if Buhari wins that he would die. Nobody is God. But if anything happens to him, the power goes to the Yoruba and another caliphate would be made the vice president who would then run as a President next time around.
It is painfully sad that many Ndi Igbo have not seen this manipulation contrived to keep the Igbo man off almost perpetually. Otherwise, why didn't APC leadership pick Owelle Rochas Okorocha as the vice presidential candidate or even Amaechi? Both of them Igbos and Governors. Yet they went and brought Prof. Osibanjo, another typical Obasanjo in a professorial-hood.
I hate to hear some Igbo people say unprintable things against Jonathan in support of Buhari. For example, I read of a man saying, "I will like to be Islamized instead of voting for Jonathan." What a politically sacrilegious outburst!
I remember when a Fulani person told an Igbo cleric in Jos many years ago, "The problem with you Igbos is that you are intelligent without having wisdom." No matter the hate and provocation, no Hausa man could say, "I will be a Christian instead of voting for Buhari." Absolutely never.
The import of what I am saying here in effect is that a vote for Buhari by Ndi Igbo tantamounts to furthering the advancement for the realization of that famous statement made by sarduana of Sokoto in 1960 "the new Nigeria is an extension of our great grandfather, Othman Dan Fodio's estate. We must ruthlessly prevent power change. We must use the minorities in the north as willing tools and the south as conquered territories and never allow them to rule us or have control over their future." (Pilot Newspaper October I, 1960) Does this tell us anything?
Thus, this election has more political, social and economic implications of great consequences for the Igbo ethnic nationality. Yes, President Jonathan may be this or that but we must remember that his seeming weakness is his strength which has kept this country together. And the unity of this country will continue to benefit Ndi Igbo because we are the most mobile and gregarious Nigerians. Anything which threatens the unity of this country by an electoral misbehaviour would hurt Igbo more than any other ethnic nationality.
I am asking Ndi Igbo to use their votes wisely but the wisest thing is to vote for President Goodluck Jonathan and those who would ensure the corporate existence of this country, because Buhari has unbridled penchant for obdurate political behaviour and unswerving stubbornness and dictatorial tendencies.
For sure, he wants power at all cost. For what? Simple, he is a strong advocate for Islamization of Nigeria. This and this alone is the upper most objective of seeking for presidential seat for the fourth time. By the grace of God, it will be a fourth failure which will be more colossal and devastating because he does not wish Nigeria well.
Dr. Osuji writes from Owerri, Imo State