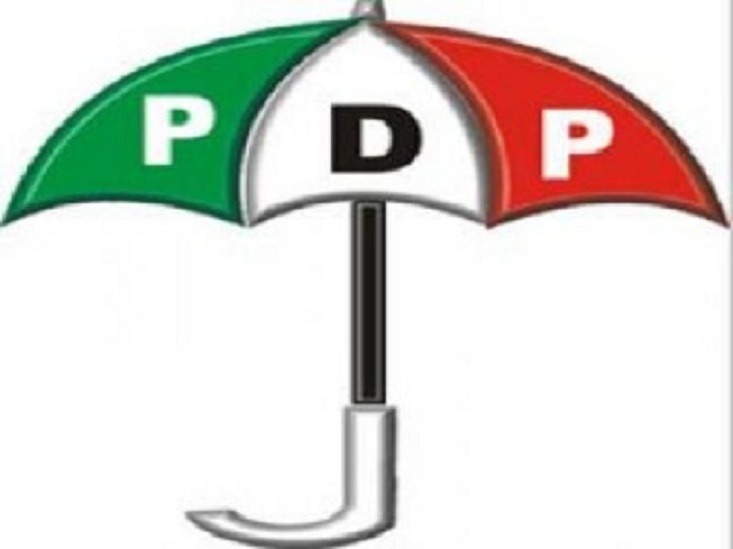 …Stop these Open Distractive Outbursts
The Akwa Ibom State Chapter of the Peoples Democratic Party, PDP has dismissed recent media outbursts by certain members of the party against the just concluded primaries of the party, warning that the perpetrators are authors of confusion who were bent on destabilizing the party from its targeted comprehensive victory in next year's election.
In a statement in Uyo, the party condemned recent statements credited to a former Governor of the State, Arc (Obong) Victor Attah, Chief Edet Nkpubre and Chief Don Etiebet, titled A Stitch in Time Saves Nine and published in the Nation Newspaper of December 11,2014, as well as another one by Forum of Akwa Ibom State PDP Gubernatorial Aspirants titled An Appeal For Fair Play and Justice as published in the Nation Newspaper of Monday December 15,2014.
The party likened the "call for the cancellation of the duly recognized list of delegates to attempting to shift the goalpost in the last minute of a football match," and insisted, "that the election of adhoc delegates in the state on November 1, 2014 followed laid down procedures at the 329 political wards of the State from where 3 delegates each where elected."
The Statement endorsed by the State Chairman Paul Ekpo and Secretary Ibanga Akpabio wondered why the party members failed to lay their complaints before the delegates congress appeal panel constituted by the party which had sat in the state for four days after which the delegates list as endorsed by the National Working Committee of the party was published at the party secretariat in Uyo and  broadcast on Akwa Ibom Broadcasting Corporation, AKBC Radio?
"It must be stated that  at no time did the party publish any list of delegates on the newspapers as alleged, and had even promptly come out to deny any list in which the signature of the State Chairman was super imposed as forged to cause confusion ," the Statement noted.
The Akwa Ibom PDP averred that the same delegates list used on November 29,2014 during the State House of Assembly primaries, and  on the 6th and 7th of December during the House of Representatives and Senate Primaries respectively, should not be a subject of contention because some aspirants had lost out in the governorship primaries on December 8, 2014? 
On the conduct of the  Governorship primary election of December 8th 2014, the State PDP maintained that, there was due accreditation of delegates  by the electoral panel sent the State  "and all the delegates were duly cleared before being allowed into the polling center, as was shown live on AKBC and Channels television."
The party also dismissed allegations that ballot papers were pre-ticked before being given to delegates at the primaries, reasoning that the same delegates who voted freely and caused upsets in the previous rounds of state and national assembly primaries couldn't have been cowed with pre-ticked ballot papers.
"In any case, what would have stopped the delegates from voiding such votes in the event that they didn't support the alleged aspirant?"
The party called on "all our party faithful and stakeholders to remain steadfast and to remember that this is a season of political blackmail by desperate political merchants and we as a family cannot afford to be distracted by any antic that aims to destabilize our formidable party."
"We are ever ready to ensure that we deliver all our candidates for the State and National Assembly Elections, our duly nominated Governorship Candidate Mr Udom Gabriel Emmanuel and our dear President His Excellency, Dr. Goodluck Ebele Jonathan in next year's general election", it added,