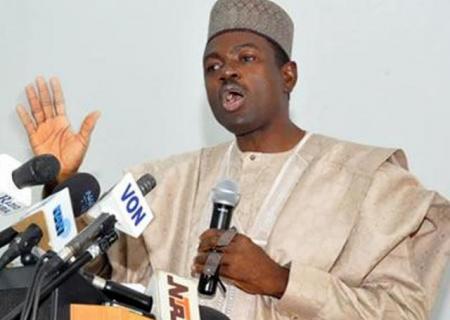 Since the PDP gave President Jonathan the go ahead to contest the 2015 Presidential election,the APC has been thrown into vicious lies and propaganda to hide its chronic internal crisis and division over who becomes its presidential candidate in the coming elections.
They keep attacking the PDP for uniting behind the President! They are afraid of the new unity of purpose in PDP and the President's leadership and achievements! Since 1999 which incumbent President or Governor was ever replaced by the ruling party in midterm elections? When a party changes a siting Governor or President in midterm polls, it's an admission that the party in power has not performed and doesn't deserve reelection.
That's the situation in most Presidential democracies, particularly the US after which we patterned our own Presidential system! Mid term primaries are often a waste of resources and worthless internal distraction! When a ruling party has confidence in its sitting President or Gov who has done so well, why not contest midterm election on the records of the incumbent? The APC itself has always fielded incumbents as flag bearers in all midterm gubernatorial elections!
This has been the reality so far across all parties! So why attack the PDP for following a widely accepted and well tested democratic practice? APC propaganda will not save them from the simmering volcanic eruption that is about to tear the party apart over who becomes its Presidential candidate! From all indications so far, the APC is an accident in motion! No amount of diversionary propaganda and bare faced lies will save the APC from its internal crises and ultimate defeat in the next Presidential elections!
Labaran Maku
Minister of Information