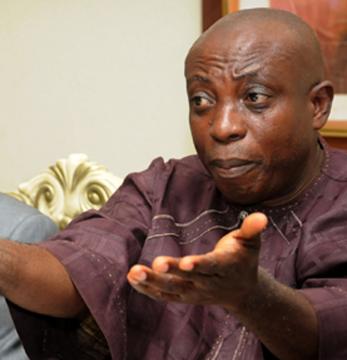 Pro Biafra group, Movement for the Actualization of Sovereign State of Biafra (MASSOB) has threatened to change its non violent approach and revert to violence if Police disobeys an Owerri High court order to arrest their leader, Chief Ralph Uwazuruike.
Addressing newsmen in Aba , MASSOB acting director of Information, Sunny Okereafor said his group has received an intelligence report that the police was planning to arrest their leader, Uwazuruike in defiance of the order of the High court.
Okereafor insisted that the Police was wrong to have extended invitation to Uwazuruike over the Okwe incident which he said, did not concern him and warned of dire consequences should the Police defy the court order.
He described the Okwe incident as a family matter which the movement will handle in the normal Igbo way of settling issues which does need the involvement of the Police.
In his words, "Although last week's incident at our headquarters in Okwe is unfortunate, but it is a family matter which we are handling the way the Igbo communally resolve their problems which does not require the involvement of police.
"Police should know that they are MASSOB's number one enemy and their coming into the matter would not help matters. Before inviting our leader, Uwazuruike to their office, they should first account for the thousands of MASSOB members they massacred," he said.
Appealing to Ndigbo to support MASSOB which is poised to liberate them from bondage, Okereafor warned the group will not fold its arms and allow the Police humiliate Uwazurike who he described as a peace loving man.
247ureports.com gathered that fighting broke out at the headquarters of MASSOB at Okwe in Onuimo LGA of Imo State between some rebellious members of the MASSOB and Uwazuruike's loyalists where four persons lost their lives.
A member of the movement who spoke on the condition of anonymity told our correspondent that the Commissioner of Police, Imo State invited the MASSOB leader for questioning and threatening to declare him wanted if he refuses to report to his office in Owerri.
Ruling on an application brought by Uwazurike for the enforcement of fundamental human rights, an Owerri High Court last week granted an order restraining the Police from arresting or declaring him wanted if he fails to honour their invitation.