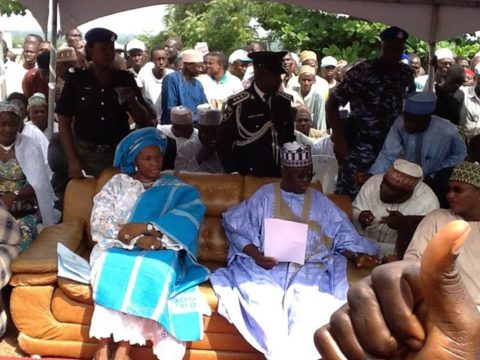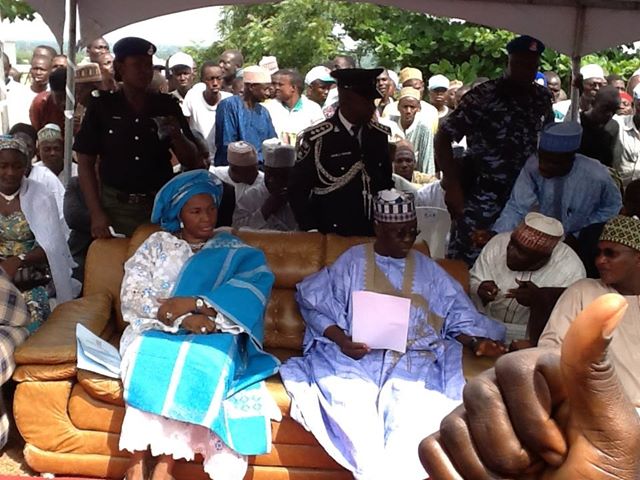 The wife of a traditional ruler in Nasarawa state, Amina Zubairu, 46, has been arrested by the police for allegedly killing her husband, the late Alhaji Zubairu Adamu, the Gwom Mama, who died last week Friday.
Family sources disclosed that the late Gom Mama, who was set to take in a new wife a day after he died, was found dead in suspicious circumstances leading to the arrest of his wife.
Confirming the arrest to our reporter yesterday, Nasarawa Police Public Relations Officer (PPRO), Idrissu Kanadi, said the wife of the late monarch was arrested by the Wamba Police Divisional office, with the case presently transferred to the State Criminal Investigation Department (CID) for investigation.
According to the PPRO, the woman, a community health worker, is being held over suspicion that she    committed culpable homicide.
"She is being detained in order for us to determine her culpability or otherwise", he stated.
Meanwhile, the eldest son of the deceased monarch, Abdullahi Zubairu, 33, in a phone chat with our reporter, disclosed the events leading to the death of his father and the arrest of his stepmother.
Speaking in tears, Abdullahi, a civil servant, narrated that his late father was about to add a new wife when he suddenly died.
According to him, there was a slight disagreement between his father and his stepmother because the latter didn't take it kindly with her husband adding a new wife.
He said however that issues were resolved between the two, with Amina agreeing to allow the marriage take place.
"My father was in a jubilant mood that he was adding a new wife. We left him around 9 pm Friday night as we prepared for the ceremony the following day Saturday, only for me to discover my father died early morning" Abdullahi stated.
The wedding fatiha which was slated for Saturday last week, which was billed to hold at the National Mosque in Abuja, didn't come to pass because the groom, the Gwom Mama, a first class chief, was found dead on his bed on the same day he planned to wed.
Abdullahi stated further that as at the time of his death, there were signs that the late Gwom Mama was injected with "sniper" a rat poison, which many suspected killed the monarch.
"Because of the circumstance of his death, we called in the police and medical doctors who after examining the dead body, confirmed he was indeed injected just before he died", he explained.
He added further that the late monarch has since been taken to the Jos University Teaching Hospital (JUTH) for autopsy; with doctors there also confirming that he was injected.
"Doctors there confirmed to us that he was not only injected but that he has a broken neck", Abdullahi stated.
While Amina Zubairu is being held by the police, the prayer of the Gwom Mama family, nine children in all, two of who belong to the arrested wife, is that the law takes its course.