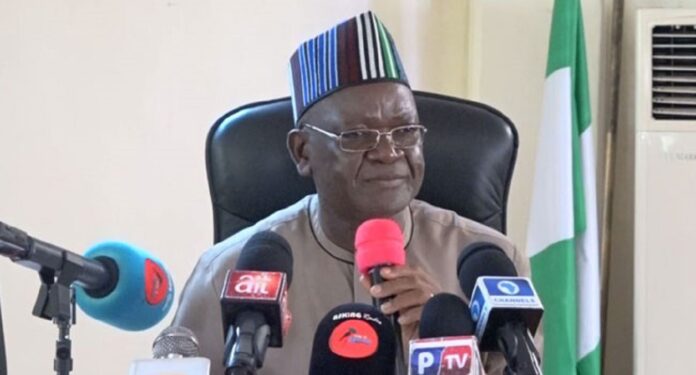 From Msurshima Andrew, Makurdi
The Benue State Governor-elect, Rev Fr Hyacinth Alia, has urged the sub-committee members selected to plan a the May 29th 2023 inauguration ceremony to work diligently to ensure a successful ceremony.
Alia gave the charge during the inauguration of the 12 subcommittees explaining that the selection of the committee was neither about him nor members of the committee but about the good people of Benue state.
He advised the members of the committee to use the opportunity as a leverage for them to serve even in higher positions adding that the various subcommittees also have the mandate to organize activities that shall herald the main event.
Alia urged the Subcommittees to meet as soon as possible and draw up their budgets for submission to the Secretariat for consideration and approval, as time was of the essence.
He called on the state APC party faithfuls not to panic when few names are selected for special assignments, stressing however that, all members of the party have worked and made enormous contributions in one way or the other for the victory the party must be recognized.
He also thanked the leadership of APC in the state for being very supportive and always standing firmly for the party.
Earlier, the Chairman of the Transition Committee, Hon. Mike Iordye, said it has not been easy for them to register a smooth progress due to the failure of the outgoing government to give prompt response to their demands and make available the needed information.
The event also had the Deputy Governor-elect, Dr. Sam Ode, the national and state assembly members-elect, the State working Committee of the APC and other APC stakeholders, amongst others.